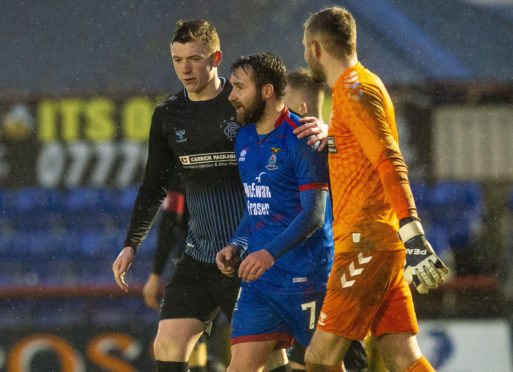 You will no doubt now be aware that James Keatings will be able to appeal again after the initial judgement of the SFA disciplinary panel was deemed invalid after one of its members admitted not having considered all the evidence before voting against the player's appeal.
If the level of amazement last week was huge, then the response to this admission was perhaps even greater.
Now the dust has settled a bit, and as we await the rerun of the appeal, a couple of big questions come to mind.
First of all, can you seriously expect us now to believe that this is the first time that this has happened?
The panel weighs in on the James Keatings saga on Northern Goal – the north of Scotland football podcast:
If a panel member is behaving in this slapdash manner dealing with a fairly high profile case, how much easier would it be to carry on in this fashion with what might be considered the more mundane situations these panels have to consider?
Secondly, two panel members voted against the appeal and one still seems to be standing by his or her guns that they felt the yellow card given for simulation was justified.
To my mind there are several possibilities here.
The second person is incompetent, has a bias against Caley Thistle or is unwilling to admit they never considered all the evidence either.
I find it hard to come up with another possibility.
Whatever, the SFA will need to immediately put procedures in place to make sure this doesn't happen again.
Caley Thistle were back in action last night at East End Park with points needed to keep their play-off hopes looking rosy.
And that's just what they did with goals from Aaron Doran and Tom Walsh proving too much for a Pars side who had a good few chances in the game but could only take one.
Three very valuable points for the visitors particularly with Ayr United losing as well.