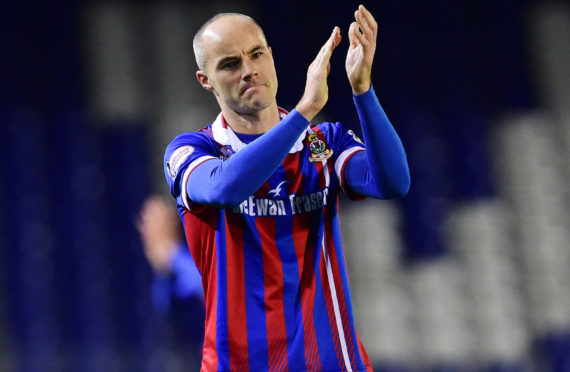 David Raven fears for his former club Caley Thistle during Scottish football's enforced shutdown.
The coronavirus pandemic has put paid to football for the foreseeable future, with many clubs in Scotland likely to struggle financially with no match-day income.
Inverness have already had to source external investment this season, hitting a £500,000 target in January to ease their cash flow problems. That emerged at an extraordinary general meeting in October as they announced a projected loss of £872,000 for the year ending May 2019.
Clubs in the lower leagues have already had to look at their own resources, with Peterhead cutting back staff hours, Elgin City chairman Graham Tatters warning the club would not survive beyond mid-May without crowds and Raith Rovers launching a crowdfunding appeal to generate much-needed cash.
A £1.5million rescue package from the Scottish FA was announced last week in a bid to alleviate the crisis, with Raven's frustration coming at the disparity of money at the top and bottom.
Raven said: "The crazy thing is with non-league clubs and clubs in Scotland – you've got average Premier League players on wages that would tide a lot of these clubs over, pay these guys who have got families and mortgages. That's the travesty.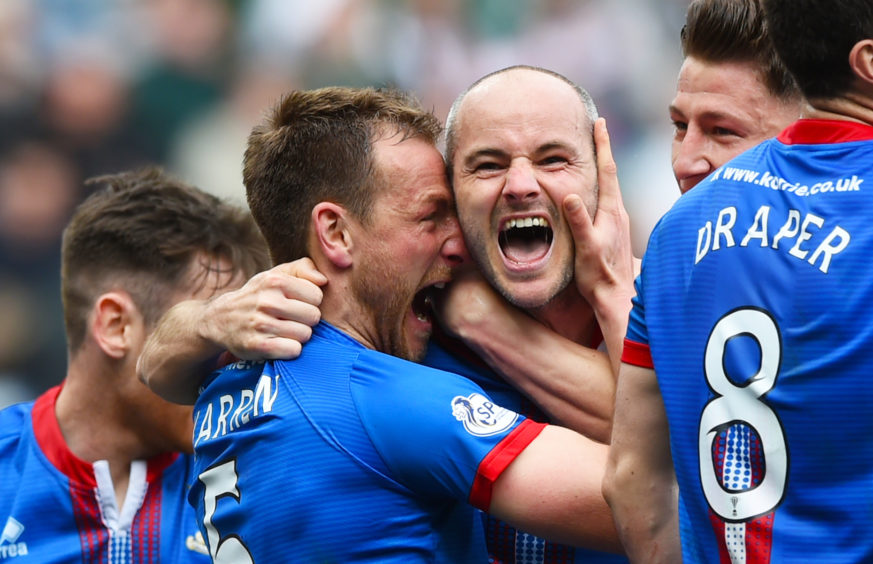 Raven is mobbed by team-mates after his winning goal against Celtic."There's that much money floating around but it's just so unequal. Maybe that's something good that might come out of it: more equality in wages and TV money. There's far too much money at the top and not enough at clubs like Inverness.
"In cases like this, it may take a club going to the wall for something to change. If teams like Raith Rovers and Inverness went, what is there for people to do on a weekend? Football is everything to some people."
Caley Thistle sit second in the Championship, ahead of any potential resumption of the league season.
Figures from within the club have stressed the financial need for them to get back into the top flight, from which they were relegated in 2017.
Raven added: "For a club like that, getting out of that league and in the play-offs, with a bit of TV money, I'm sure that will have been budgeted for. But it's not going to come.
"It's a big decision for the directors to make. They've just got to make sure the club survives – I'm sure that's at the back of everyone's minds. But you've got lads that have got families and bills to pay.
"You can budget for staying in the Championship for another year but not for anything like this. I feel for the players and everyone involved but it's not as if they're the only ones."
Raven's current club Warrington Town have told players they will not be paid during the shutdown, while his work as a coach at Ellesmere Academy in Shropshire has also stopped.
The 35-year-old recalls the difficult position Caley Thistle – where he played between 2012 and 2018 – found itself in after they dropped out of the Premiership.
He added: "Most of us had relegation clauses in our contract, something like 30 per cent (reduction in wages). But some guys didn't have that and it creased the club for a long while.
"We know what the implications are and it is a lot of money. That heaps on pressure. So many things went wrong that season – that team should not have got relegated. We had so many good players."