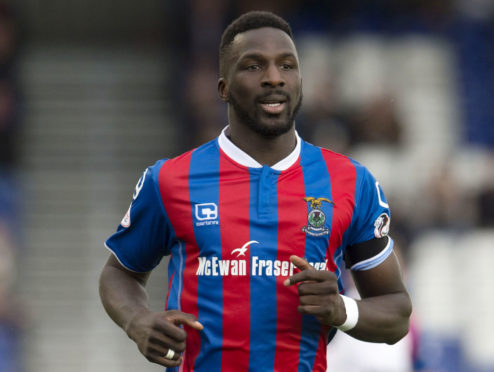 Former Caley Thistle striker Lonsana Doumbouya has lifted the lid on being quarantined in China as the country looks to emerge from the coronavirus pandemic.
Doumbouya, who played for the Caley Jags between August 2016 and January 2017, signed for second-tier side Meizhou Hakka in January this year.
However, after a pre-season training camp in Thailand last month, Doumbouya's Meizhou team-mate Dorielton, a Brazilian striker, tested positive for Covid-19 and the team went into a 15-day quarantine at a nearby hospital.
The players have since emerged and resumed training on April 2, with the China League One season postponed from its original start date of February 29.
The top division, the Chinese Super League, is due to begin this Saturday after being pushed back from February 22.
Doumbouya admitted it had been a worrying time but praised the reaction of the security services in China for making people feel safe.
He said: "There was one player infected with the virus and, after that, we went to the hospital. We had some tests so that's why we went directly to the hospital.
"All of the team stayed in the hospital for 15 days.
"It was OK because when I see the government taking very good security precautions, I know the situation is under control.
Liberta !!!
Après 15 jours de quarantaine à l'hôpital enfin libre….#corona #quarantine #china🇨🇳 🦠❌ Thank you god protect my family my friends and the world agains this virus 🙏🏿 pic.twitter.com/8LYUqZEO5f

— Lonsana Doumbouya (@LonsDoumbouya26) April 1, 2020
"That's why I am not too scared about this. I am more scared about France, my home country.
"We had wifi in the hospital so we could still do everything we usually do. But we could not go out of the room. Every single player had one room.
"When it was time to eat, they put food under the door. It was like this every day. It was very strange and the problem is it has not been taken seriously elsewhere.
"I just hope some countries can learn from what the Chinese done, to make the same rules.
"Here the rules are very strict – if you have some symptoms, you must go directly to the authorities. That's why things are under control.
"We had some recovery training and now we are back in full training. Maybe next week we will have a friendly game.
"But for now I am back in training and back to a normal life. When I go out now, it's liberating. I feel better."
The 29-year-old, a Guinea international, hails from Limoges in France and joined Inverness from Belgian club Cercle Brugge in 2016.
He scored six league goals in 19 games before leaving in the winter window for Austrian club SKN St Polten, before stints with two clubs in Thailand.
His biggest concern at present is for his partner and two-and-a-half-year-old son, who remain at home in France during the country's lockdown.
Doumbouya added: "It is more difficult because in France it's really not safe now. Many people are infected and the situation is not under control.
"Every day, I try to have some contact with my partner. She says it is not easy
in France now, staying at home all the time waiting for this bad moment to finish.
"It is not easy to focus on football because I know it is not safe (in France). I go to training because it is my job but I know, in my head, I am not focused 100%.
"It is very difficult. I didn't come to China at a good time, with this virus. But now it's OK. We can go out and live normal.
"I'm not sick and my family aren't either – that's most important for me."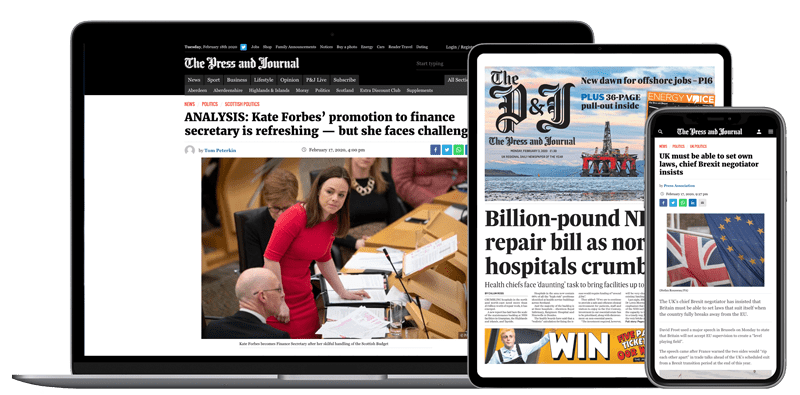 Help support quality local journalism … become a digital subscriber to The Press and Journal
For as little as £5.99 a month you can access all of our content, including Premium articles.
Subscribe