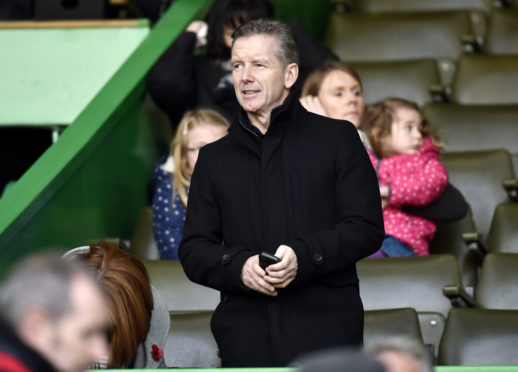 Charlie Christie has urged the SPFL to take a long-term approach to league reconstruction instead of opting for a short-term fix.
Following the shutdown caused by the coronavirus an SPFL task force has been set-up to look at the possibility of league reconstruction in time for next season with a view to expanding the Premiership to 14 clubs.
Former Caley Thistle manager Christie has been a long-time proponent of increasing the top-flight of Scottish football but is concerned at reports an increased top-flight would only be a temporary measure and has urged the SPFL to leave the door open for making any changes permanent.
He said: "I'd be disappointed if these talks ended in a short-term fix. What I'd like to see is some sort of proviso to give it a go for a year or two, even three, and reflect on it then.
"If we agree we're only going to do it for two years and it's a raging success, we're going to look awfully stupid if we go back the way. That's a fact.
"Okay, have an agreement for a short-term measure but with a caveat of a review after a certain period and if it has been a period, and hopefully we can all do our bit to make it a success, we can continue down this path.
Christie's belief in a bigger league is not a response to the task force's creation.
The head of youth development at Inverness says Scottish Championship clubs are crying out for more investment and hopes the SPFL clubs can come up with a solution which will bolster the game in the country at all levels.
He said: "I don't think this should be done as an appeasement for the current situation.
"Let's have a look at what we can do for the benefit of the game in Scotland. I've represented Caley Thistle at meetings in years gone by. I've been in the room at Hampden and everyone in the room, and rightly so, is looking after their own interests.
"I fully appreciate that. I've been involved in football a long time, I've worked on the commercial side at the club and I know the ins and outs of football and the hardships Scottish football has had at times.
"But nobody has it harder than a full-time team in the Championship in Scotland. Making ends meet is very difficult. Your percentage of TV money, away fans, there are so many reasons why it is very hard for full-time teams in the Championship to make ends meet.
"The last thing we want to do is have a country full of part-time clubs. Full-time clubs employ dozens upon dozens of people. It's great for the country and the local community. Look at the money Aberdeen and Caley Thistle have brought into their local economies over the years. It's a substantial sum being generated.
"What we should be doing is looking at how we can help clubs become full-time. A lot clubs don't pay their players big sums of money, we know that, but they are full-time, they become better players and you hope one or two can step up."