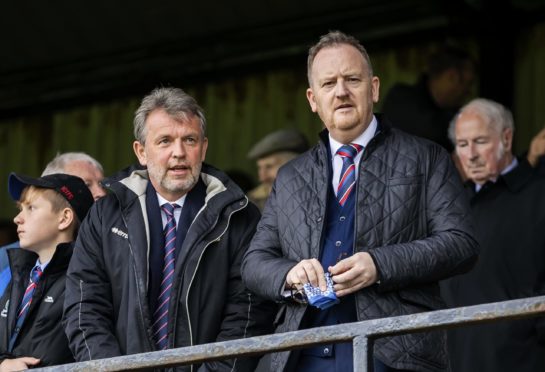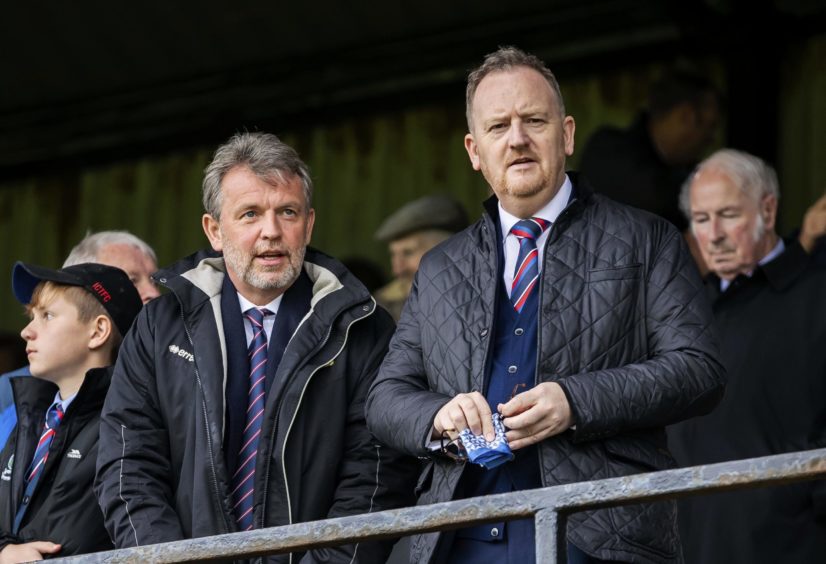 Caley Thistle chairman Ross Morrison says the Highlanders are exploring ways season ticket holders can still watch matches if they are played behind closed doors.
Inverness recently announced the publishing of season ticket details for next term will be fast-forwarded due to fans expressing a desire to help the club during the coronavirus shutdown.
The Highlanders had been reluctant to sell season tickets for next term given the uncertainty over when matches will be allowed to take place in front of crowds.
Scottish football's joint response group, which is being chaired by Scottish FA president Rod Petrie, is looking into the potential for games either partially or fully behind closed doors to be broadcast online, with the scope for "virtual season tickets".
Morrison says the Highlanders are looking at ways to incorporate access to footage into their own season ticket package.
Morrison, who was speaking to the Wyness Shuffle podcast, said: "We've got to work out all eventualities.
"If it's the case that we can't get fans into games, we've got to work out if we'd have some sort of televised thing.
"You've then got to work out what the broadcasting rights are. Can you broadcast a game at Caledonian Stadium between 3pm and 4.45pm to your season ticket holders, who you give a password?
"We are in a state of flux. It may happen, it may not, but we've got to think how we're going to do it if it does come up that way.
"We are looking at putting the season tickets out shortly, and if we are going to have closed-door games, we will want to be prepared. If we can broadcast them, how are we going to broadcast them and who are we going to broadcast them to?"
He says the club's need for season ticket money must be balanced with a clearer timescale of when matches will be played.
Caley Thistle cult hero Alex Fisher was the guest on this week's episode of our Northern Goal podcast:
"The furlough money is fine enough, but the season ticket money is vitally important for us very shortly.
"It's difficult for people, because when does it start? We are pretty certain where we are going to be playing next season – in the Championship. But when does that season ticket start?" he said.
Caley Jags have furloughed their entire playing squad after taking up the UK Government's job retention scheme.
Although Morrison says the scheme has been a major boost to the club's cashflow, he says the picture after furlough remains a concern.
He added: "When the fairy godfather from Westminster came up and said he was going to give us 80%, it was tremendous.
"It depends on what the government does, they are probably looking at it being phased so not so many people are on furlough in July as they were in April.
"Hopefully they are going to dip down, but football is going to be one of the last things that will kick off. We could be August, September or October, I just don't know. Of course it's a worry."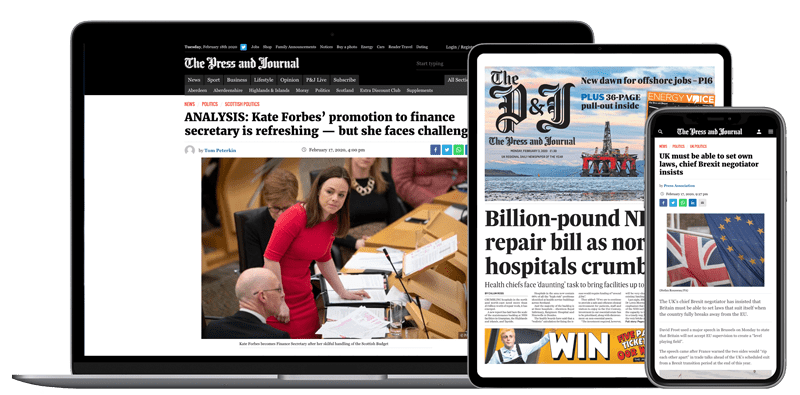 Help support quality local journalism … become a digital subscriber to The Press and Journal
For as little as £5.99 a month you can access all of our content, including Premium articles.
Subscribe