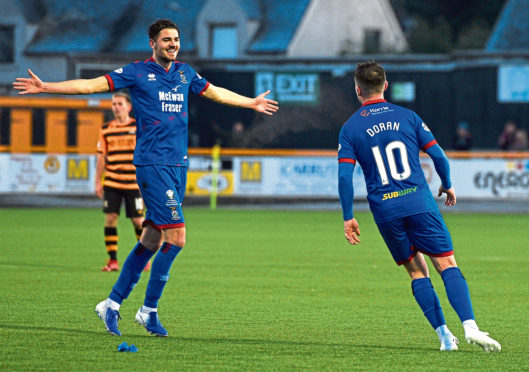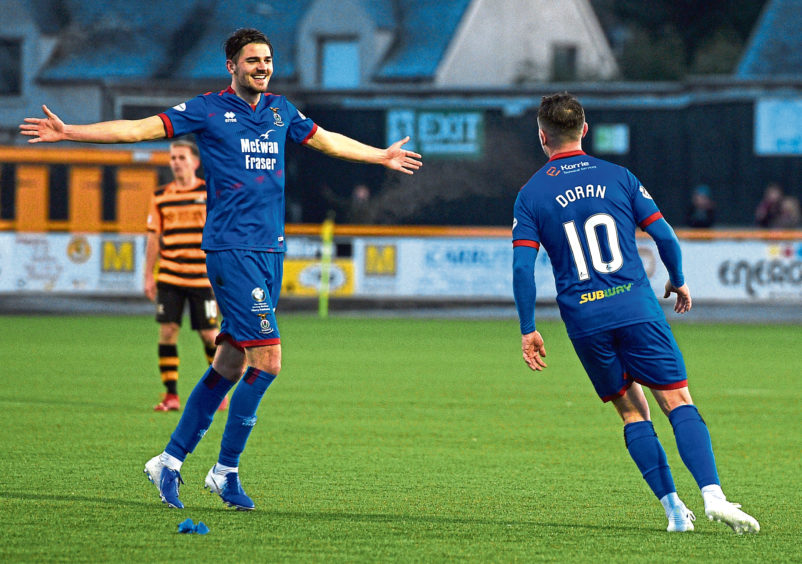 The opportunity to play Premiership football was a big factor in ex-Caley Thistle midfielder Charlie Trafford signing for Hamilton Accies.
Trafford was not offered a new deal by the Caley Jags this summer after three seasons in the Championship, however he has been reunited with ex-Inverness assistant Brian Rice at Hamilton.
When the Canadian arrived from Finnish side RoPS Rovaniemi in 2017 one of his big goals was to reach the top flight with Caley Thistle. However, a play-off appearance last season was the closest he got, with John Robertson's side sitting second when the 2019-20 campaign was brought to a halt.
He is relishing the opportunity to mix it in the top flight, after fearing the coronavirus outbreak had seen that chance slip by.
Trafford said: "I thought we were going to achieve it with Inverness – we were close this year.
"With my personal goals I have really wanted this chance, to go and play with these guys and mix it up. When I got into Scotland the big goal was to play there, so I'm excited about the opportunity to get going with Hamilton.
"Chipper (Rice) had come to a handful of games and I obviously know him from when he was at Inverness. Him and the chairman were keeping tabs on me and I think we were fairly close just before Covid hit, then everything went up in the air.
"I thought everything had fallen apart and they didn't really know what the situation was. Everyone put a big pause on everything.
"Chipper called me about 10 days ago reiterating the interest, which got me excited. But there was nothing concrete. I believe on Wednesday they sent over a deal and within a day or two of negotiating, both sides accepted everything.
"They wanted me over on Sunday – I'd just done my two weeks isolation at home (in Canada) so I hadn't seen any of my friends. Then I was just getting out of it and they were asking me to come back. But I'm beyond excited to get started."
He was among a group not to be offered new deals by Caley Thistle this summer, along with captain Carl Tremarco. A number of other players, such as Shaun Rooney, Tom Walsh, Jordan White and Matheus Machado, also departed.
Trafford added: "Throughout Covid, we didn't have much communication with the club. They were so up in the air about everything – they were worrying about staying afloat and making sure the club is in the best possible situation.
"Almost by shock, I saw the club had released a big statement to say all the players that had been let go, with my name on there. I'm not delusional, so if they're not pushing you to sign you assume what's going on, but at the same time it wasn't really clear if we were all going.
"It was a bit of a surprise and disappointment when I saw it came out, rather than hear it straight from the club, but that's football."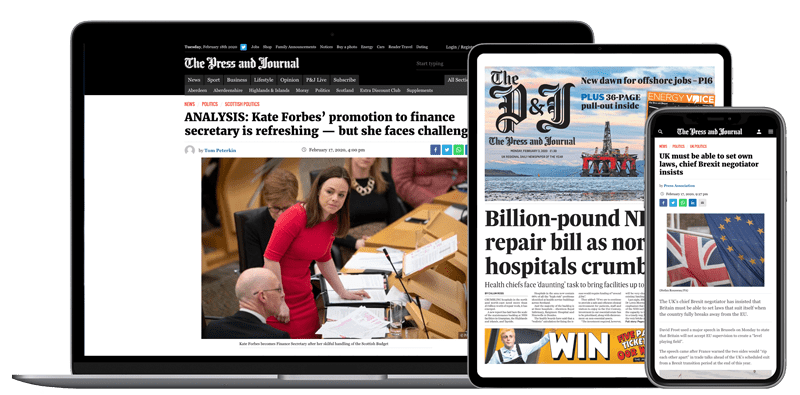 Help support quality local journalism … become a digital subscriber to The Press and Journal
For as little as £5.99 a month you can access all of our content, including Premium articles.
Subscribe