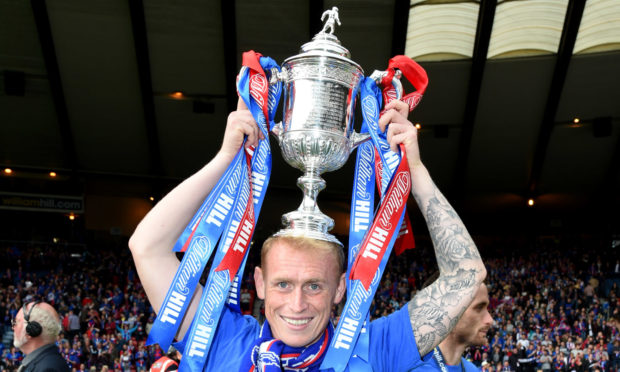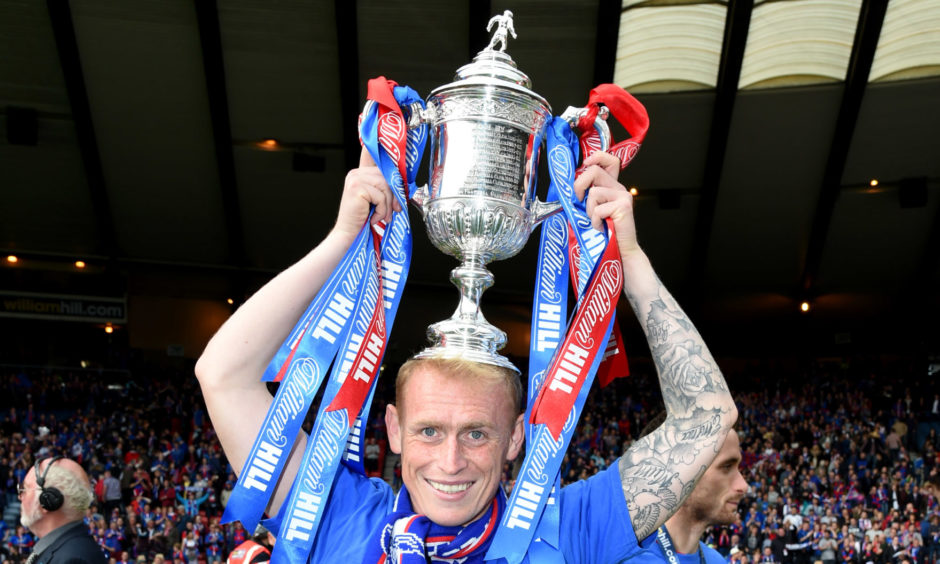 Former Caley Thistle captain Carl Tremarco felt his days at Caledonian Stadium were numbered when he held talks with manager John Robertson in January.
Defender Tremarco was not offered a new deal by the Highlanders, after his contract expired last month amidst the coronavirus crisis.
It ends the Englishman's seven-year spell with Inverness, having been brought to Scotland by Terry Butcher in 2013 after leaving Macclesfield Town.
Tremarco was a firm fans favourite at Caledonian Stadium, and was part of the club's Scottish Cup winning side in 2015, while also netting the winner against Dumbarton in the 2018 IRN-BRU Cup final.
Although Tremarco's exit was only confirmed during the lockdown period, the 34-year-old insists he has been preparing for life after Caley Jags since the turn of the year.
Tremarco said: "I have been around the game for long enough to know that when I spoke to the manager in January, the writing was on the wall.
"They say the right things and I'm not soft, I have heard them all before.
"In saying that, I only missed one game and that was my decision to miss it – I could have carried on.
"Even if they had offered less money you never know – I might have taken it.
"It makes me wonder why that didn't happen, with how consistent I was last season.
"It has not ended how I would have liked it to, but there are no sour grapes from my part. I respect the manager's decision, I have said that all along.
"I don't agree with it, but he gets paid to make those decisions and he has made one.
"I am over everything that has gone on. It's not as if I have been dealt a crushing blow in May, I knew it was coming so I have been putting plans in place."
Although Tremarco will turn 35 in October he insists he has plenty left to offer, but will remain based in Inverness where his family have settled in recent years.
Tremarco insists he will be prepared to travel however, hinting a move to League 1 or League 2 is his most likely destination.
He added: "I have spoken to a few clubs who are interested, so I'm not too worried. It's just a case of when I sign for someone else.
"I'm not talking about the Championship and Premiership, but when clubs in League 1 and League 2 get specific dates for when they are starting up, I'm sure it will come eventually.
"New players can't be furloughed, so most clubs are just going to hang on as long as they can.
"Nobody is going to sign me in July when I might not kick a ball until January. It makes no sense financially – I wouldn't do it.
"I will be staying in Inverness. That's not saying I won't travel to play for certain clubs.
"I might just have to accept that's how it's going to be for a year or two, which is fine.
"I've got far too much in the tank to just walk away from the game.
"I wouldn't mind if I was finished and I could tell my legs were going. That's just not the case.
"There's no way I'm walking away from the game, I've got too much to give."
Tremarco, who made 204 appearances for Caley Jags, felt he struck up a strong bond with Caley Jags' supporters during his time with the club, adding: "The fans have been there through ups and downs over the past seven years. We have been through a lot.
"I was only meant to sign for a season, but here we are seven years later with another kid.
"I'm pleased I took this route in my career. It's something I would never change, it has been brilliant.
"The only thing I would change is obviously the relegation.
"It has been great, it's just disappointing that as captain I couldn't lead them to promotion or pick up that Challenge Cup."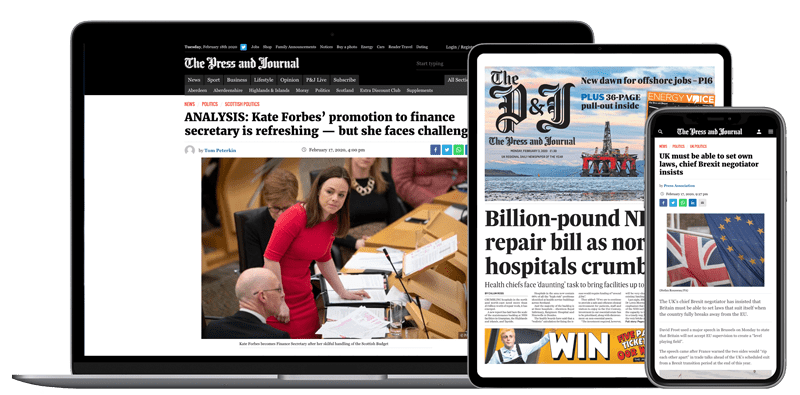 Help support quality local journalism … become a digital subscriber to The Press and Journal
For as little as £5.99 a month you can access all of our content, including Premium articles.
Subscribe