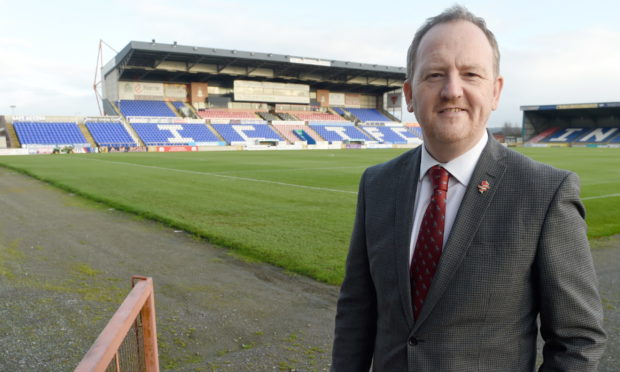 Caley Thistle chief executive Scot Gardiner has revealed the Highlanders have received nearly £10,000 in donations since season tickets went on sale just over a week ago.
Inverness launched their season tickets for next term to supporters on June 26, with prices scaled down to 75% of last season's cost due to the Championship campaign being shortened to 27 games.
Caley Jags have enjoyed an excellent uptake so far, and are already nearing half of last season's total number of season ticket sales.
Inverness had also asked supporters to consider donating an additional amount in order to help the club deal with the lack of revenue during the coronavirus shutdown.
Gardiner says the club received around £15,000 in donations prior to season tickets going on sale, and he is thrilled by the response from fans.
Gardiner said: "With season tickets now having been on sale in the ticket office for the past week, we have been overwhelmed by the response from the Caley Jags fans.
"As things stand we have now sold just a few short of 50% of last season's entire season ticket total in the first week of sale. This is way beyond what we dared to hope for and we are so appreciative of the support folks, it really makes a difference to the club.
"Remarkably, in our first week of sales, our season ticket holders have made donations amounting to almost £10,000.
"When added to the previous kind donations which were made prior to the season tickets going on sale, we are sitting at close to £25,000 in donations.
"I am running out of superlatives for those who have made the last few weeks so heartwarming when it could have been so different."
Gardiner has been humbled by the generosity shown by supporters, including some who have renewed for the first time in several years, as well as season tickets which have been bought for charitable purposes.
He added: "A gentleman came in to buy a season ticket, his first one for 10 years. He's been living and working in Aberdeenshire, so getting to games was challenging, but him and a few of his pals had decided that they wanted to support the club.
"He also bought a season ticket for his Dad – his first one ever at the age of sixty nine.
"He was followed by another gentleman who renewed for the new campaign. He then left the stadium only to come back in a few minutes later to purchase a further three season tickets, which he promptly donated back to the club for us to use in conjunction with a local charity.
"We are going to double that purchase up and make the six tickets available on his behalf. He didn't want his name known, just wanted to make a contribution and we thank him for this incredibly generous contribution."