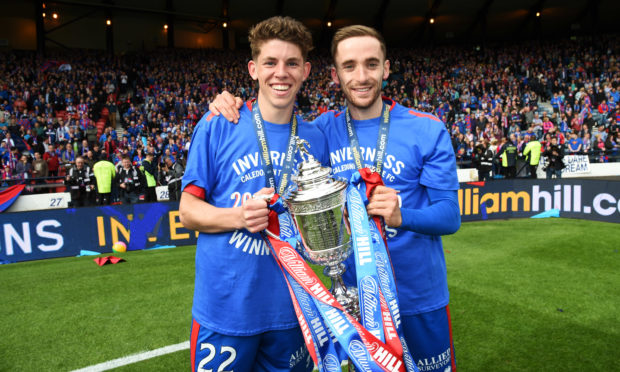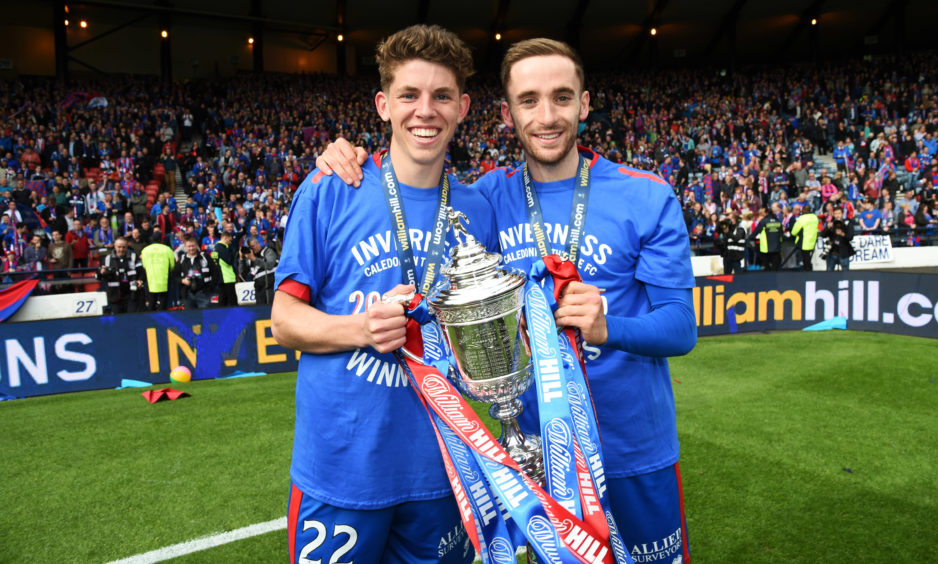 The children are our future, so the saying goes, but at Caley Thistle it may become increasingly difficult to deliver.
Chairman Ross Morrison wrote to parents of young players on March 2 asking them to contribute £10 per week to help finance the club's academy. Only 38 of 140 responded, with the club saying it will be impossible to run their seven youth teams between the ages of 12 and 18.
They estimate it costs £1,200 per player per season. Should the finance not be found, they will withdraw from Project Brave and reduce the academy in size by 50 per cent. Regional friendlies against Elgin City, Clach and Nairn County are then likely to replace the competitive age-group games against senior clubs.
Chief executive Scot Gardiner stressed they were not withdrawing all support for the youth system, despite it being "pragmatic and brutally sensible" to allocate the money for the first-team instead.
Duncan Shearer raised the point in his column in this paper yesterday. As a former player, assistant and youth coach at the club, he has seen the majority of players Inverness has produced in recent years. He does not feel the money saved would matter if given to John Robertson to spend, such is Hearts' financial superiority in the Championship.
Nick Ross was a Scottish Cup winner with the club and made his breakthrough during the 2009-10 season. A home-grown Inverness player, the scrapping of the under-19s team after relegation in 2009 provided him with the sink-or-swim opportunity in the first-team.
"The chance to play first-team football was huge," said Ross, who is now based in America with El Paso Locomotive.
"When I broke in I wasn't playing every week but I was still involved. Just being around the first-team was good experience for me."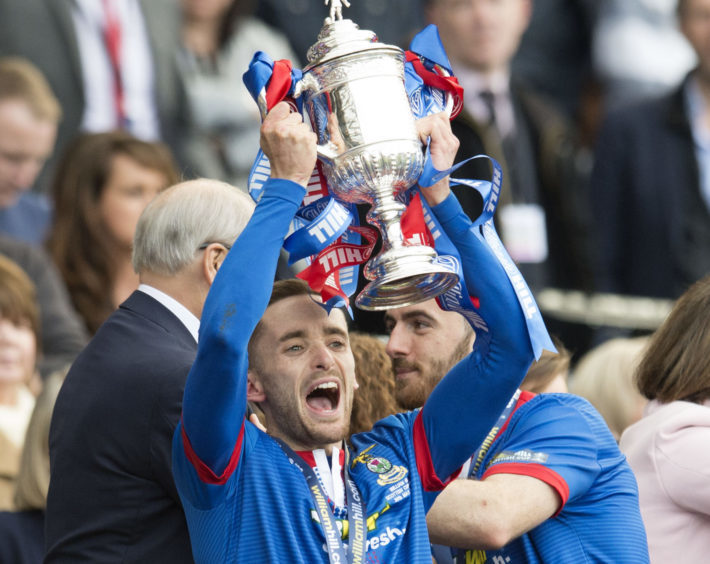 As a local player, he felt that affinity with the supporters, who were keen to see one of their own succeed.
Trips to Murray Park, Lennoxtown and both Edinburgh clubs in his formative years were experiences that helped him when it came to making the step up.
"Going to those places, seeing what those boys do every day, it does make you want it more," added Ross.
"It's a shame if they're going to be stopping all that. I was lucky, because I got thrown into the first-team because of relegation, so that benefitted me. If you don't have that pushing through or even boys joining in training, it's tough for them to kick on.
"Fans enjoy seeing a local boy making his debut and I definitely experienced that. It's a big loss if you've got no-one coming through."
Calum Ferguson attributes a great deal to his beginnings at Caley Thistle. The lure of playing youth football against the best teams in the country drew him to Inverness from Ross County, when the club was first promoted to the Premiership in 2004.
He only featured fleetingly for the first team but has gone on to play for Albion Rovers and Elgin City, as well as stints in Canada and New Zealand. Charlie Christie, Ronnie Duncan and Scott Kellacher are cited as big influences but perhaps none greater than Shearer, who up until 2017 was Caley Thistle's under-20s coach.
Ferguson fears for the future of football in Inverness if the academy downgrades. A talent drain to neighbours Ross County has already happened at senior level – five players in the last three years have moved across the Kessock Bridge – and one in the youth ranks could be opened up by a move such as this.
"There's going to be a huge power shift. If I was a parent of a young kid and I was being asked to pay £40 or £50 a month to play against Elgin, Clach and Nairn County, then that's what's going to happen," he said. "You're going to force all the best talent to go over the bridge. For every boy that's come through the academy, it's something you don't want to see happen.
"Money is tight and it's changed days. It's a real shame that boys are being released and not taking the step up, when the club is at a place where it needs its youth players to step up to be first-team players or to be sold on. We all watched guys like Grant Munro and Ross Tokely being great servants for the club. It will be a tilt to academy football in the north of Scotland."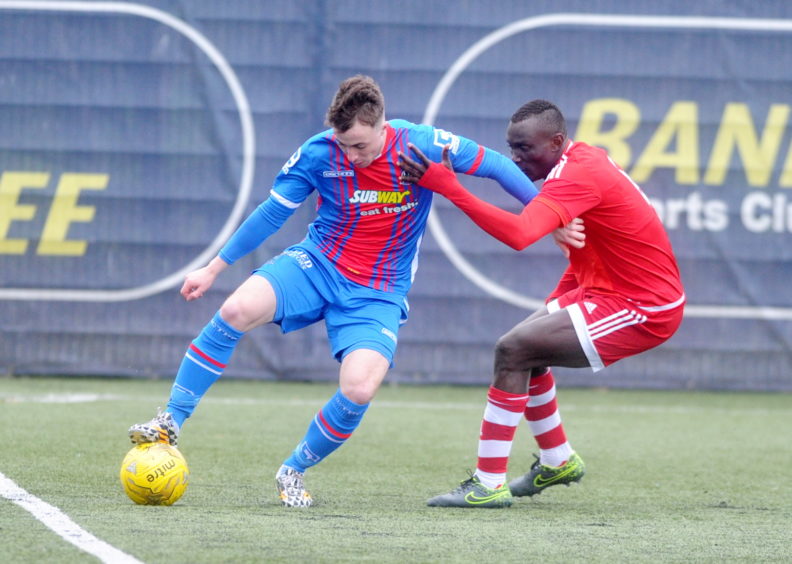 Andrew Macrae was once touted for a potential first-team breakthrough by Shearer. He is small in stature but a nippy and clinical striker. After a loan spell at Forres Mechanics, Macrae left Inverness in 2018 and now plays in the Highland League for Brora Rangers.
"To be honest, the club is not as it was," said Macrae. "They have got to make sacrifices but changing the youth system like this, there's almost no point being full-time. There's no pathway."
When the Caley Jags were relegated in 2017, one of the first things to go was the development squad. Then-chairman Willie Finlayson said it was too costly to bus players around the country and instead, players would be loaned out to Highland League clubs.
Of the players that have gone on loan to the Highland League – Macrae being one of them – only Daniel Hoban, with one Challenge Cup game in 2018, got any first-team minutes after returning. He was released this summer and has joined Forfar. Eleven players had loan spells at Fort William last season; only Martin MacKinnon and Lewis Hyde remain at the club.
Macrae's younger brother Kyle is eight and is part of an age-group squad. He fears for  his football hopes if the rapid downsizing goes ahead.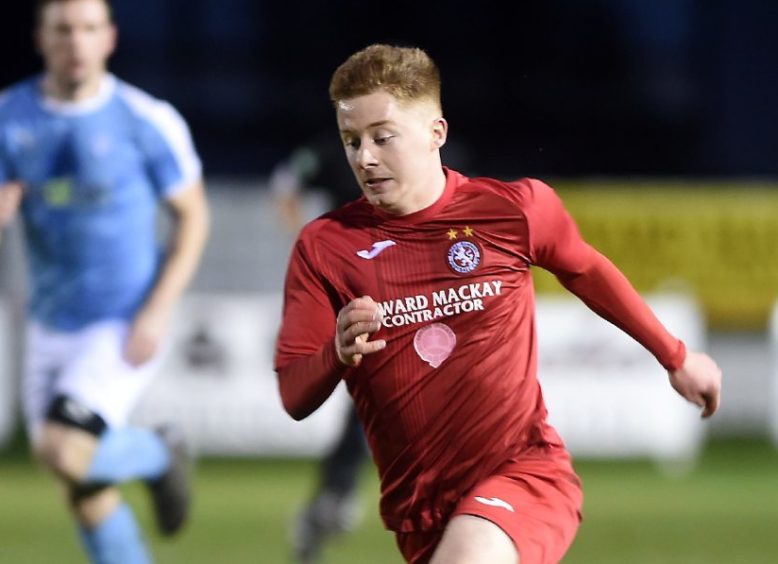 "If he stopped training at that age level it would make a huge difference for him," he added. "We've got Ross County here but then the nearest (club) is St Johnstone in Perth. That travel is a big commitment for a 13 or 14-year-old."
Morrison and Gardiner made renewed pleas this week to parents to help sustain the academy at the current level. If that does not come about, who knows what the landscape will look like in a year's time.
"Some times things need to fall apart to be built up again," said Ferguson. "There's potential to produce a unique brand of players and if it does go, you can only hope it's a chance for a new beginning.
"The conversation has to be opened up to the public, parents and kids at the academy. This can't happen quietly in the background."