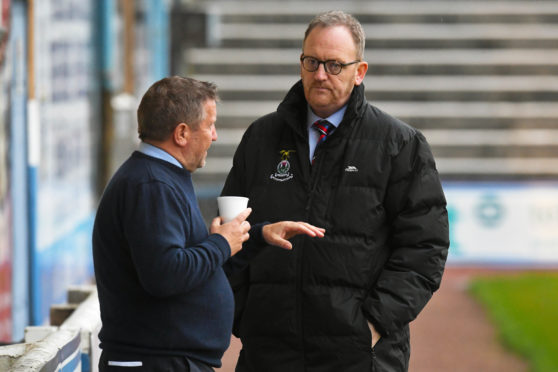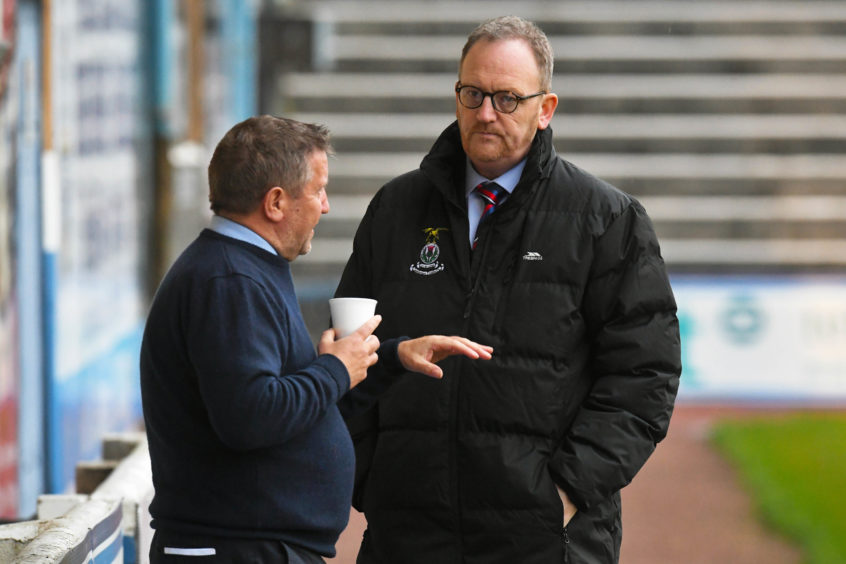 Caley Thistle chief executive Scot Gardiner concedes partnerships with any Highland League clubs are on hold.
The delay in the start of the Highland League season – it has been put back to November 28 at the earliest – means there will be limited opportunity for the Highland club to loan out young players.
The Caley Jags loaned 11 players to Fort William last season, after their hopes of entering a colts team into the Highland League were dashed. The club had hoped to fill the void left after Cove Rangers secured promotion to the SPFL.
Gardiner said: "At the moment, there's nothing. We were looking at leasing two of our young players, Harry Nicolson and Ryan Fyffe, who we brought back at the last minute, and some other young players to the Highland League. Part of the decision to bring them back was that you could cover some of the costs by putting them on loan.
"All of that now is frozen. All of the boys have played the last couple of friendlies but at the moment there's nowhere for them to play. We can't put them on loan to central belt clubs, that's not possible or practical.
"The Highland League being frozen for the initial six weeks – that's more important than where we're going to put the boys on loan. But everything is up in the air on that front. Any partnerships we have or mutual relationships are up in the air due to their own circumstances."
Of the 11 players that went to Claggan Park last season, only Martin Mackinnon, Lewis Hyde, Ryan Fyffe and Harry Nicolson remain at the club, with both Fyffe and Nicolson rejoining after they were initially released. Daniel Hoban, Ross Gunn, Gabriel Hastings, Roddy Kennedy, Jack Brown, Donald Morrison and Kieran Chalmers are all no longer with the club.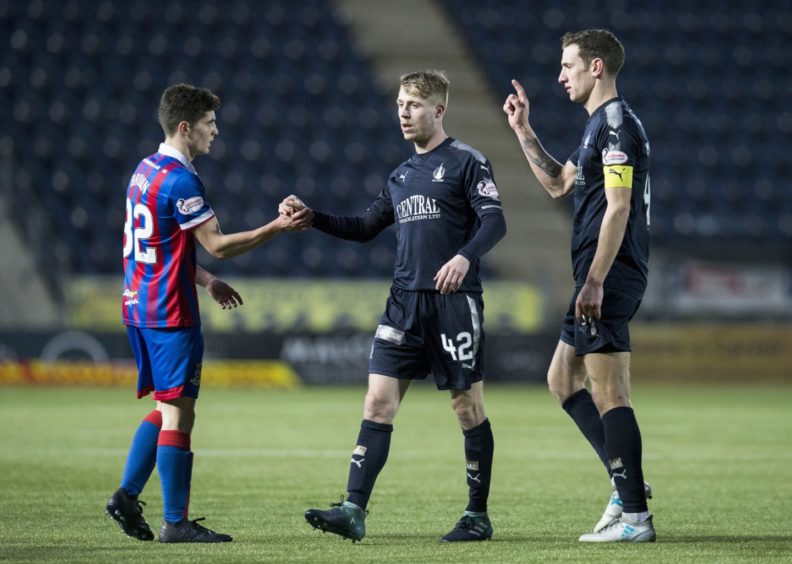 Gardiner admits he has sympathy with all Highland League clubs over the plight of their season, after seeing the lengths Nairn County and Clach had gone to in order to host their friendlies with Caley Thistle.
He added: "I feel heartsick for the Highland League boys. I don't see what other option they had. There was no easy decision for them to make. They've done their bit to prepare and be ready.
"I was speaking to Donald Matheson, the chairman at Nairn County, and I felt like I was giving him condolences. They've worked so hard for us all to go in and it's a credit to them.
"I really hope we're able to achieve help for these clubs and the Highland League is not forgotten. We were due to be playing Strathspey, which would have been a great help for us, and they cancelled that. I totally understand that and feel sorry for them in this situation.
"I hope they can get through it and if there's any recognition from government – Scottish or UK – that they're taken into consideration as well. We're all in the same boat, just at different levels."