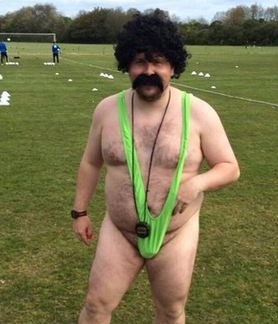 Inverness Caley Thistle fans have been given a glimpse of the… er… treat they could be in for tomorrow afternoon.
Caley Jags coach Scott Kellacher took training today wearing no more than a Borat style mankini following a bet which he has been made to regret.
Halfway through the season Kellacher promised that if Caley Thistle finished third in the league, he would take the warm up at the team's final home match in a mankini – three months on the Caley Jags have secured third place and Kellacher tried on his new outfit at training today.
But while Kellacher wore the mankini in front of the squad at training today, manager John Hughes is determined to see his coach stick to his word and don the outfit again in front of the Caley Thistle support ahead of tomorrow's game with Dundee United.
Hughes explained that the thought of his coach in a mankini is what has driven his team to such a successful season.
Hughes said: "What do you think has kept us going in the chase for that European spot?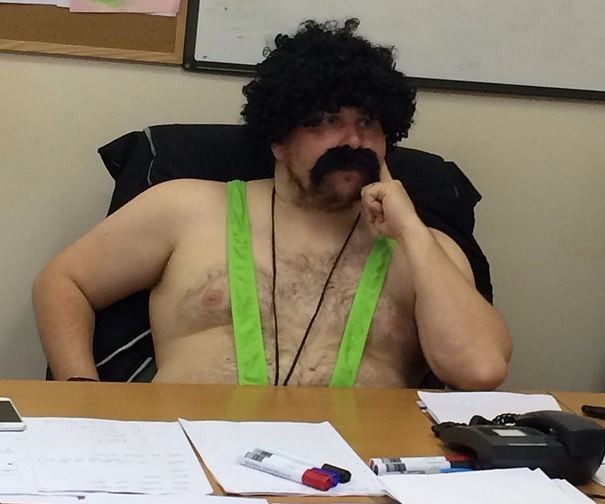 "It has been in that dressing room for two or three months now.
"Scott Kellacher said about three months ago if we get third spot and Europe he would go out and take the warm-up in a mankini.
"That's what has kept us going – every week."
And although he pulled on the striking outfit today at training, Hughes insists that is not enough and he will need to wear it again tomorrow ahead of the team's game against Dundee United.
Hughes continued: "He's trying to duck and dive now, but I like to think he'll be doing it here on Saturday.
"You can't back-track on a promise like that. Surely you're a man of your word?
"You're talking to a guy who ran past a television camera naked when Maurice Johnston was getting interviewed. At least Scott will have a mankini on.
"There's no getting out of it for Scott.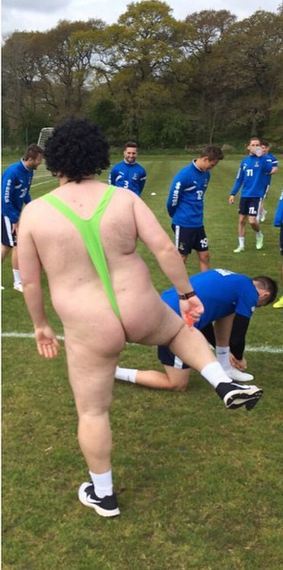 "He's trying everything. He tried saying the chairman wouldn't allow him but the chairman says it would be a great bit of banter for the fans.
"He's said he'll do it for the players at training but we want him to be true to his word and take the warm-up on Saturday, last home game of the season.
"It'll have to go after the watershed, that's for sure.
"But it certainly kept us going. After winning the game on Saturday, that was all we talked about. We're not letting him out of it."