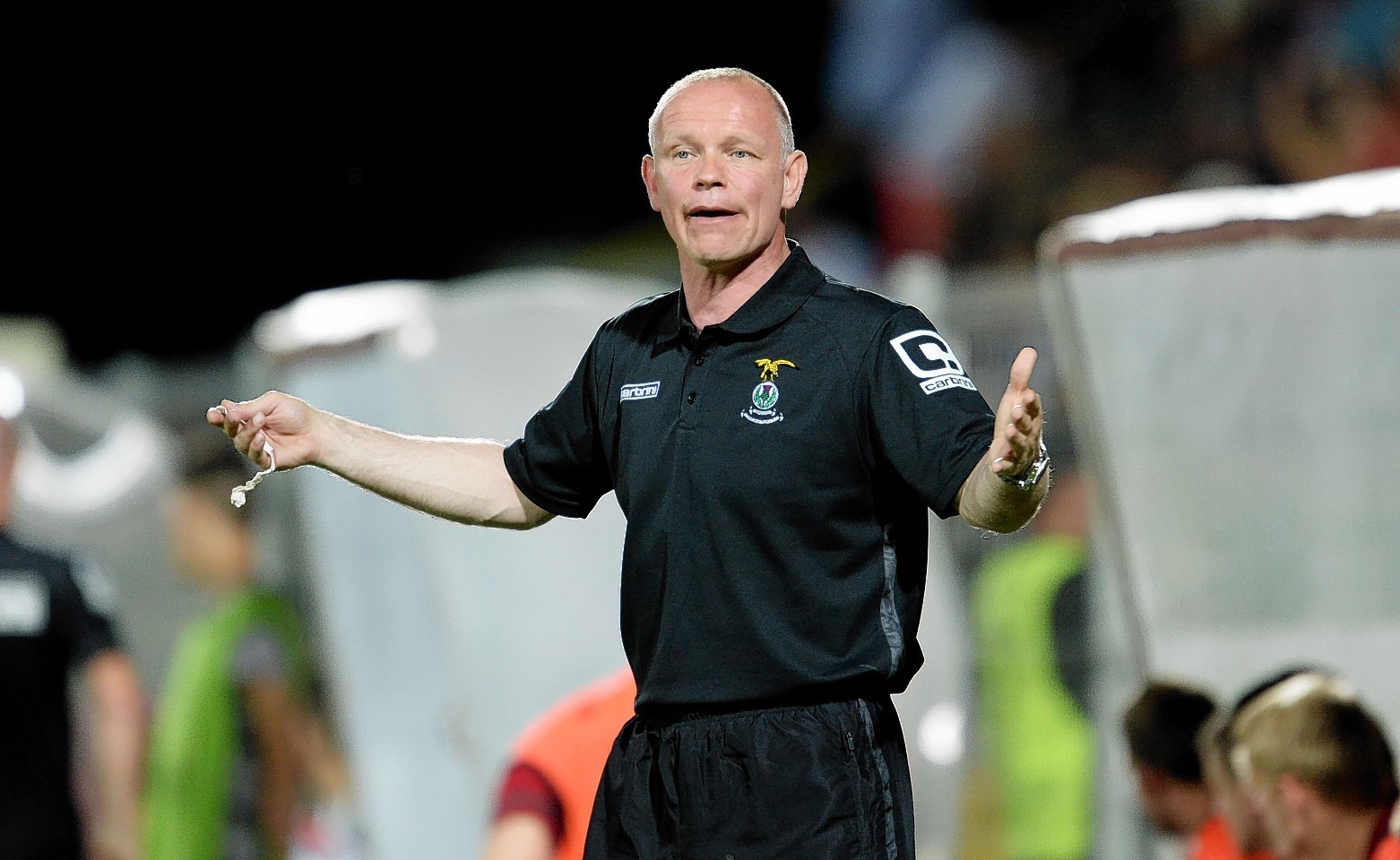 Caley Thistle manager John Hughes has warned his squad must guard against complacency after recording the most successful season in the club's history last year.
The Highlanders captured the Scottish Cup with a 2-1 win against Falkirk in May, just weeks after securing European qualification with a club record third-place Premiership finish.
Inverness begin their campaign against Motherwell at Caledonian Stadium this afternoon and Hughes is cautious about the dangers of second-season syndrome.
Hughes is eager for his side to get off to a flying start against Well, who avoided relegation to the Championship last season after a 6-1 aggregate victory against Rangers in the relegation play-off.
Hughes said: "Can we replicate last season? I very much doubt it. But it doesn't stop us setting standards and demands on the players for what we're after. That's in place.
"The only thing we have to work on is the mindset. That's massive in football. We play against a Motherwell team that will probably be top six this year. They've been very astute in keeping a nucleus of experienced players, who know what's required at this level.
"What happened to them last year, with going into the relegation play-offs, they'll have that desire and fire in the belly to make sure that doesn't happen again. I'm hoping what we did last year doesn't make us soft.
"Boxing is a sport I love. In most boxing gyms, I can smell the sweat, there's hard work and a great spirit.
"They compete with each other and knock lumps out of each other.
"They then become British champions, or world champions, and all of a sudden before they know it, they change their routine. They're away training in gyms that are state of the art and start sleeping with silk pyjamas on.
"They lose the eye of the tiger. We need to keep that."
Hughes hopes Caley Jags' maiden Europa League experience can help their preparations for the domestic campaign.
He added: "It's been a funny close season because we were back early to prepare for the European tie. That probably came too early for us. It set us in good stead though for the season ahead, playing in a competitive game under pressure."