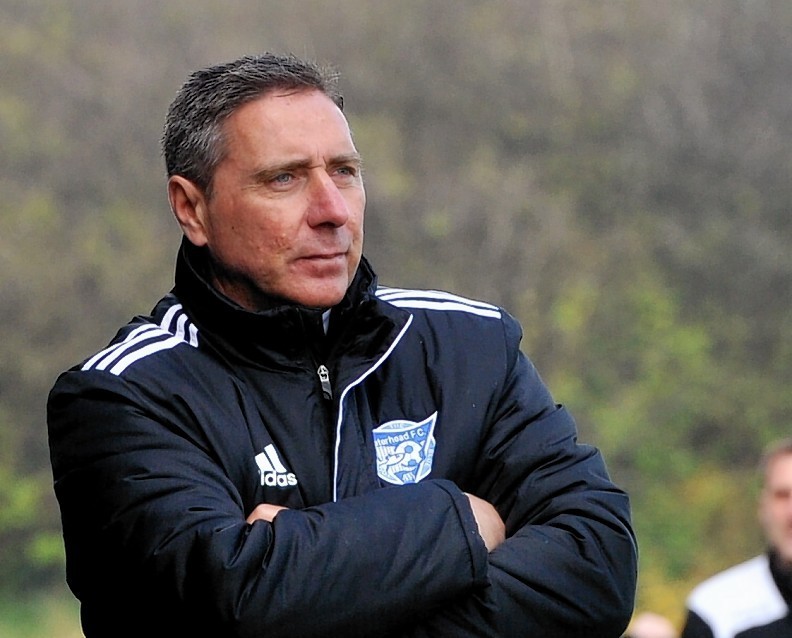 Peterhead manager Jim McInally praised his players' spirit for grinding out a point against Albion Rovers on a difficult playing surface.
But McInally felt his side should have had a penalty when Rory McAllister was brought down.
"I commend the players for their spirit and their attitude. The pitch was really heavy and muddy.
"I said to the referee after the game (about Rory McAllister being brought down by Albion's goalkeeper) 'do you not think that is a goal-scoring opportunity?' and he said no.
"We've had a double whammy because we never had the penalty, which was contentious, and the goalkeeper stayed on the park. If the foul was outside the box then he should send off the goalkeeper at least because Rory is through and he's knocked the ball past him, so it's a scoring opportunity.
"We were having a laugh with the Albion guys because the linesman has said it was not a scoring opportunity and we just wonder who thinks that.
"We finished the game strongly. We pushed on and we could've edged it. But I thought it was a nothing game. The two teams gave their all and the pitch didn't suit Rovers, either."
McInally praised his players for sticking to the task.
He said: "I wouldn't say it was a good performance but I thought the players showed a great attitude.
"At least we were still going at it and trying to win the game when the pitch suited neither team. We take a point and we go away. It's a clean sheet and we don't get many.
"Alongside Craig Reid, Liam Gordon has been fantastic. He is a real defender, he's got a future in the game. Craig has made a big difference – he's not a talker but he plays with good experience."