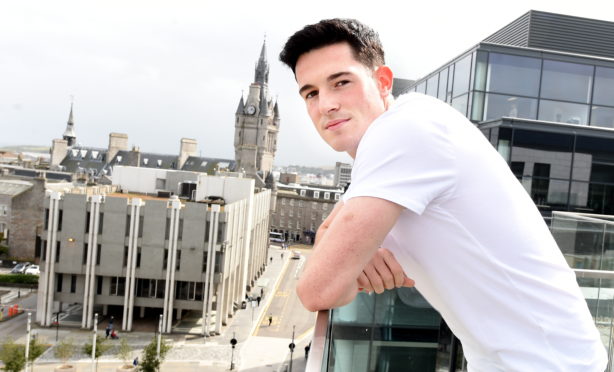 A New York state of mind proved just the ticket for Lenny Wilson when his career was at a crossroads.
Wilson, who joined Peterhead earlier this month, left for America when he was released by Arbroath in 2015. A recruitment agency specialising in offering opportunities for sports scholarships in the States got in touch, posing a business and economics degree at Hartwick College in New York alongside playing football.
It came at an impasse in his football life and while the student athlete lifestyle appealed, he struggled initially to adapt to being out of his comfort zone.
"I'd never done anything like this before and the first week I was really homesick. I called my dad and he told me it wasn't as bad as it seems; once I got into the routine of training and studying I would be fine. As soon as it started I knew it was for me.
"I would still be playing football full-time and coming out with a degree, so I wasn't going to be relying on football for the rest of my life. The way they do it in America is they fund your education and your accommodation – depending how good you are depends on how much money you get.
"They have definitely got it right with the student athlete model. They may not match what we have here in having promotion or relegation but the way they produce players – for all sports – through the university system is incredible.
Nice way to round off an amazing 4 years. Still in disbelief how quickly it's gone. Thank you @StJohnsMSoccer for everything ??‍?⚽️ https://t.co/iV5eYL5lDt

— Lenny Wilson (@Lenny_Wilson96) May 7, 2019
"There's not just one chance to play full-time football, as they see it. They would rather go to college and come out with a degree than go to the LA Galaxy academy.
"It was the best time of my life by a considerable amount. I'd definitely recommend it to any 17 or 18-year-old considering it."
The former Cults Academy pupil spent the final year of four at St John's University, a Division I school in the NCAA – the American college sport system – and earned a call to the Major League Soccer combine in January. Wilson trained with the top college players in the country, all under the eye of MLS scouts ahead of the SuperDraft the following week.
"I'd come back home and had a couple of nights out with my friends. I'd gone out on the December 29 for my birthday and had a call from my coach. I checked my voicemail the next morning and he said I'd been invited to the combine on January 3. Before I left I thought there was no chance of them wanting a Scottish goalkeeper in there. It was the cherry on the cake to finish the four years."
Being a foreigner created a problem, however; MLS teams have eight slots permitted for overseas players and the majority were filled. Wilson had trained with New York Red Bulls and Columbus Crew but they both posed a similar question: is there any way to get round the residency issue?
"There was interest from a couple of teams and there was no problem ability-wise. The problem was my citizenship. I was being asked if there was anyone I could marry – I have a girlfriend but thought if I'm going to get married, then it has to be for the right reasons.
"The hard thing to accept was it's not something I could really control. If it was meant to be then it would be and in a few years' time, who knows? But the combine and living down in Florida for a week was still one of the best experiences of my life."
He could have stayed in America and played in the United Soccer League, the second tier of US football, but living "paycheck-to-paycheck" did not appeal. He had set his heart on coming home and having another crack at the Scottish game.
That is where his long-standing friendship with Peterhead defender Jason Brown came in handy. The two played together as teenagers at Aberdeen and Inverness, before their careers took their respective paths. An injury to Peterhead's second-choice goalkeeper Sam Henderson presented Wilson with an opportunity.
Wilson, whose side travel to Stranraer today, said: "Jason text me and told me what happened and asked if I fancied it. It sounded perfect. After my second session, Jim (McInally, Peterhead manager) asked if I wanted to sign. The international clearance took far longer than it should have, considering I wasn't a multi-million pound player.
"Greg Fleming is a good keeper and there's a mutual respect there. I can definitely learn from him.
"My centre-backs at Aberdeen were Jason Brown and Scott McKenna. You wouldn't think, from seeing them at under-15 level, they would have such different careers. There wasn't too much between them. Scott has done unbelievably well but Jason deserves every success he gets too. I'm sure there'll be full-time teams interested in him."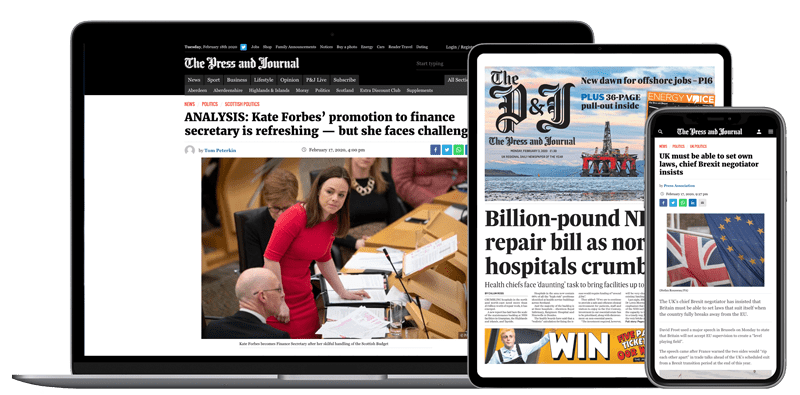 Help support quality local journalism … become a digital subscriber to The Press and Journal
For as little as £5.99 a month you can access all of our content, including Premium articles.
Subscribe