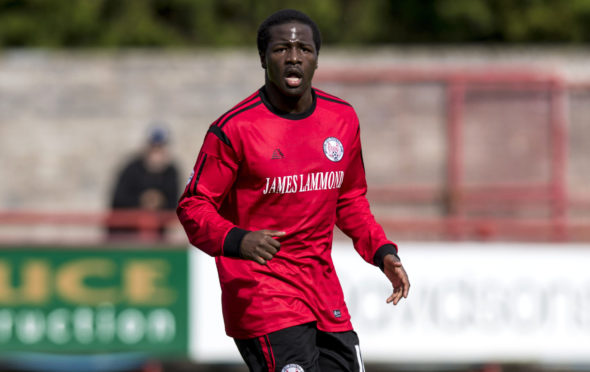 Isaac Layne is eager to hit the ground running for Peterhead – after the heat of Uganda helped get his career back on track.
After damaging his cruciate ligament while at Stranraer, Layne missed nearly a year of football.
He found out in October 2018 the extent of the injury and had surgery the following January. A family connection in Uganda gave him the opportunity to do his rehabilitation in the perfect environment, which actually brought him back to the game ahead of schedule.
Layne said: "It was the heat. I heard you recover quicker during the heat and my cousin is a physio for the national team, so he took me through my whole rehab. He's really good.
"When I came back, the last bits I could do with my physio at Dumbarton. I had my base (recovery) done in Uganda. My surgeon told me I wasn't going to play for a year. I had my surgery in the January, he told me I wasn't going to be back until January 2020. But I came back late in July, so I managed to cut nearly half the time off it.
"You know what you have to do, you just need the mental strength to go and do it. A lot of people in football have done their ACL and will tell you that the rehab is vigorous and an experience you've got to be mentally tough to get through. Watching football is tough when you can't go out and play. It gets better as the months go on, when you start to see progress."
The London-born striker came back last season to score nine goals in 21 games for League One side Dumbarton, where he caught the eye of current Peterhead boss Jim McInally.
Layne added: "You have good days and bad days but you have to persevere. I came back in seven months. The physio at Dumbarton, Kirsten (Murray), helped me a lot. I had a decent season. Jim Duffy was really good with me as well."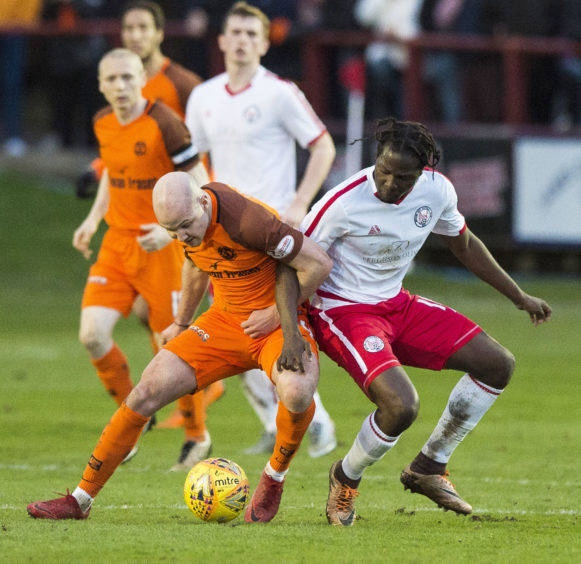 Layne and Gary MacKenzie are the first two additions at Peterhead this summer and the 25-year-old hopes to make his mark with the Blue Toon.
He added: "He's (McInally) told me what he wants and I feel like it could really benefit my type of play. He said I'm a different type of striker to what he's had and told me what we want to achieve. I've really bought into it.
"I just cannot wait to kick a ball. The Betfred Cup is in October and I've got that date marked in my calendar. I'm buzzing to meet the Peterhead fans and hopefully score a few goals this season.
"I still feel like I've got a lot more to show and hopefully I can show that this year. I feel like I'm just getting started. Being injured I missed out on a lot of football over the last two years.
"The last two years, I've only played consecutively for three months. I'm looking forward to playing a full season this year and it be a successful one at Peterhead."