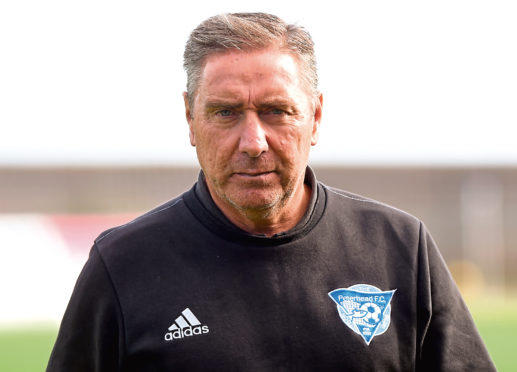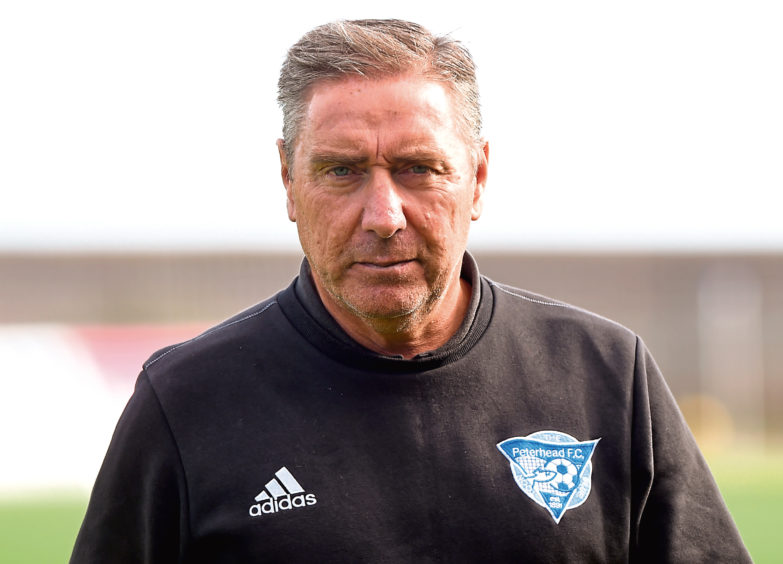 Peterhead manager Jim McInally will assess four potential new signings during pre-season friendlies.
The Blue Toon boss is still looking to add to his squad ahead of the new season beginning in October.
He has five pre-season matches planned for September and October prior to their curtain-raiser against Dundee United at Tannadice in the League Cup group stage on October 10.
In these games, McInally will give Derryn Kesson, Calvin McGrory, Jack Purdue and Gregor MacDonald the chance to impress and win a contract with the Buchan outfit.
Winger Kesson is out of contract having performed well for Dundee Junior club Broughty Athletic and McInally is keen to see if he can make the step up to League One level.
Scotland's longest-serving manager said: "Derryn has come highly recommended from people in the Junior game in Dundee.
"Fraserburgh played them last summer in a friendly and when I spoke to James Duthie (assistant manager) he was raving about him.
"He hasn't signed for anybody, so it's an opportunity to have a look at him.
"We're planning five pre-season games, so it will be a good chance to have a look at him.
"From what I heard his ability isn't in doubt, it's just his temperament.
"But he's been told we know about his temperament, so it's up to him to curb it."
Former Queen's Park midfielders McGrory, 21, and Purdue, 20, have been recommended to McInally by scout Mick Murphy.
He added: "I'm looking forward to seeing Calvin and Jack because they've both played at a good level at a young age, so hopefully they might be able to do a job for us."
He added:"Mick is good because he goes to so many games, and not just first-team games, development and youth academy matches as well.
"He knows a lot of people Mick and with younger players particularly he's great because when there are players released he usually has a good knowledge of them.We wanted to bring Mick into the club to give us the heads up on these things."
Meanwhile, attacker MacDonald was released by Ross County this summer, having spent last season loaned to Keith in the Highland League.
On the 19-year-old McInally said: "Gregor is another one I've heard good things about from people at Ross County and people within the Highland League, so that's encouraging.
"It's good to get that feedback and if he's prepared to make the journey and has that commitment it shows how keen he is to do well, which is what you want.
"There's always good players out there, especially this year, there are a lot of players waiting for something to happen, so it's about giving them an opportunity."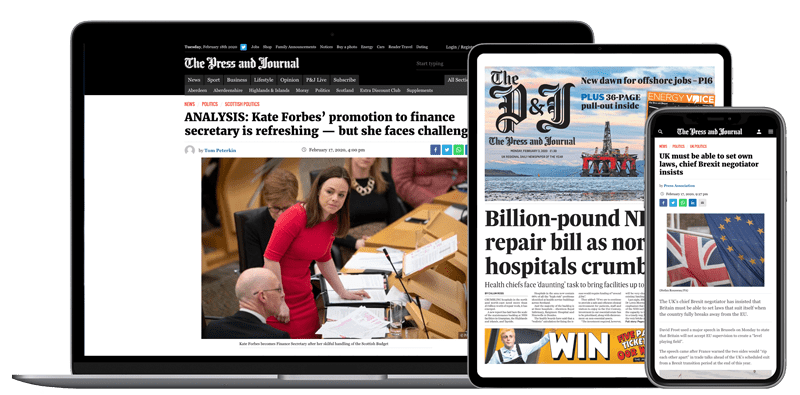 Help support quality local journalism … become a digital subscriber to The Press and Journal
For as little as £5.99 a month you can access all of our content, including Premium articles.
Subscribe