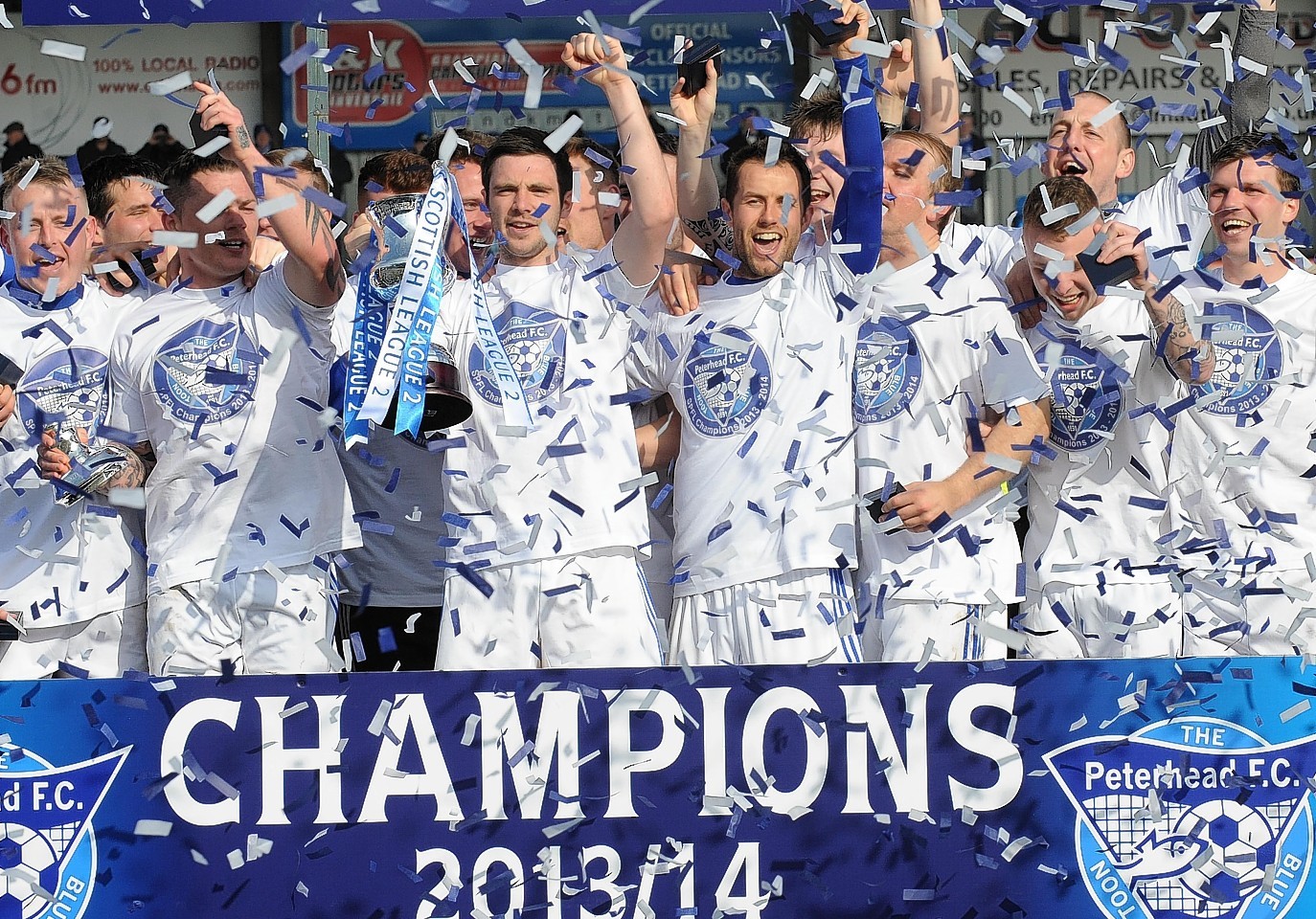 Peterhead were yesterday punished a second time for playing the banned Reece Donaldson in a game against Ayr United last month.
The Blue Toon were hit with a hefty £10,000 fine, with part of it suspended, by the SPFL and ordered to replay the game for the defender's appearance in their 3-2 win at Somerset Park.
However, the SFA last night viewed the crime as only being worthy of a £250 fine which has been suspended in full until the end of the 2015/16 season.
The unfortunate Donaldson was told by the SPFL he cannot play in the rearranged game and has now been told by the SFA he has to serve an additional immediate one-match suspension
The Blue Toon went to the hearing at Hampden armed with information including dates and times of phone calls which they believed supported their case that a SFA official told them Donaldson was free to play.