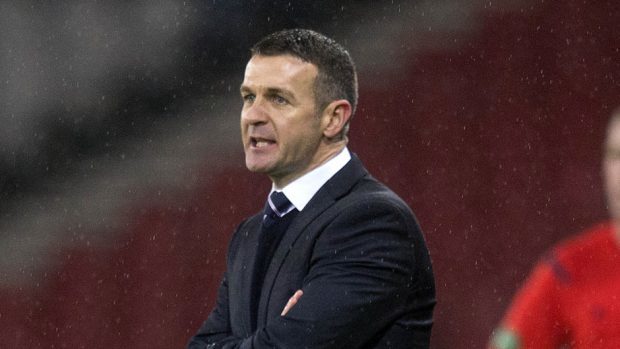 Ross County manager Jim McIntyre felt his side deserved a bit of luck after a stoppage-time winner from Jonathan Franks saw off a battling Hamilton Accies side in a 3-2 win at Global Energy Stadium.
Accies fought back twice to level before a Franks volley in the 92nd minute ended up in the back of the net.
Michael Garydne gave County an early lead but Rakish Bingham levelled before the half-hour mark.
County sub Jim O'Brien restored County's lead with 17 minutes to go but Accies hit back almost immediately with a goal from substitute David Templeton.
A draw looked the likely outcome but deep in stoppage time, Franks notched the winner with a superb volley.
McIntryre said: "There's been plenty occasions when we've had our pockets picked, there have been several games here when we've felt really hard done by. Hamilton certainly feel that, they had so much of this game as well.
"They were the width of the post away from scoring goals so we've got to have a degree of sympathy for them for what they put into the game."
County are back up to seventh place with the win and McIntyre added: "Our aspirations were always try and finish in the top six, but we couldn't do that so we want to try and be the best of the rest.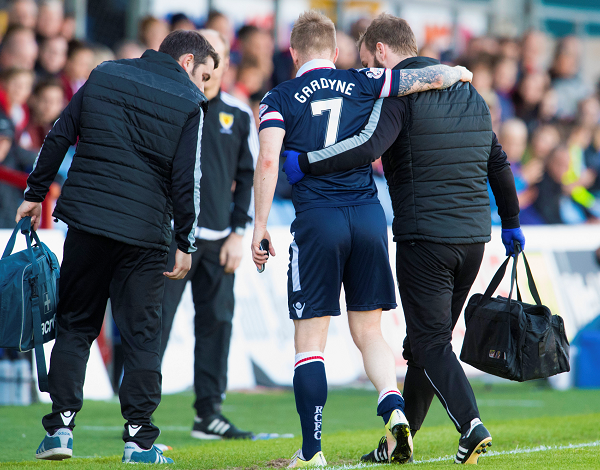 "Equally we've had to have our eye on what's below us as well as we weren't out of it. But I felt once we beat Motherwell it was going to be hard for us to be drawn back into it.
"We've managed to put another two positive results together after that which has got us back into seventh."
Hamilton boss Martin Canning. whose side can now finish no higher than 11th, summed up the mood in the Accies camp, saying: "I think that just summed up tonight the way things have being going for us.
"Anybody at the game tonight – and everybody I've spoken to – can't believe we've lost that match. We should have been comfortable winners.
"They hit the post and it comes back, hits our goalie and goes in. That tells you everything. When you're in the position we're in you don't get any breaks at all. Tonight we've got absolutely zero breaks."
Canning felt his players put everything into the game and said: "I thought our effort and commitment, as it was on Saturday, was every bit there.
"It is just the way things are going. Sometimes it is difficult to change that momentum and turn the luck. But all we can do is perform to a level that is acceptable to everyone and I thought we did that. How we managed to lose that game I'll never know."