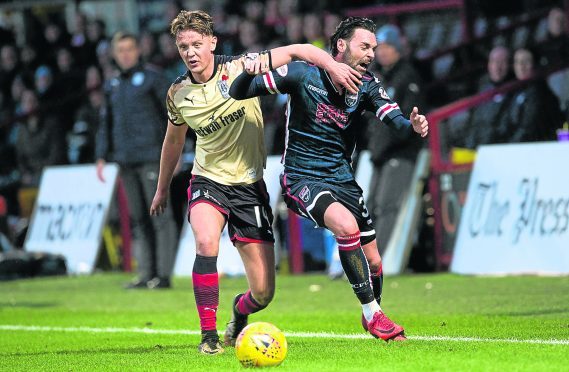 There have been defeats since Owen Coyle took the managerial reins at Ross County, but never one quite so short on positives.
This loss to a determined Dundee amounted to a sobering reminder of stern challenges ahead.
Coyle, of course, knew this. The former St Johnstone, Burnley and Bolton manager is nothing if not a realist, well-versed in the vagaries and vicious twists of the game he loves. But this defeat, it should be hoped, will serve as a sharp reminder to the County players of the need to maintain the high standards they have set of late under the new manager.
The home beating dragged County downward to joint second bottom in the Premiership table, locked on 15 points in a pack of three just above Partick Thistle.
A frantic festive period of matches could see Coyle's men climb to far more comfortable terrain or embed them in a far less enjoyable dogfight.
In mitigation, County were unfortunate to encounter a Dundee side surging in confidence again after terminating a run of five defeats and a draw with victory over Rangers.
The way the Dundee players applied themselves against a team recently markedly stronger at home and buoyant and bubbly under Coyle's charge, confounded whispers of disunity at Dundee, who took the match by the scruff of the neck from the off.
County, in contrast, initially seemed strangely flat and hesitant, as if all the recent good work counted for nothing. Removing injured skipper Andrew Davies and suspended midfielder Jim O'Brien from the team's spine certainly didn't help, but the Staggies had coped without them both before.
Coyle, it must be remembered, is only nine games into his County tenure. Three have been won, two drawn and four lost. He feels strongly that the record could easily have been better, but this, in truth, wasn't a day when the hosts deserved more.
On his debut, Chris Eagles, the former Manchester United and Burnley attacker, was graceful and highly watchable on the ball.
He demonstrated obvious class in his touches, movement and sharp-thinking play. On one occasion, early on, he glided effortlessly past three or four challenges only to be failed by a slack return pass in a clever 1-2. Once match fit, he looks likely to prove a valuable and intriguing capture.
From early on, Dundee looked up for it with Roarie Deacon flashing the ball over the home bar.
Eagles' early touches were pleasing, though, and the man signed by Sir Alex Ferguson for Manchester United at the age of 13 delighted the home crowd after 10 minutes with his nippy, gliding run past several Dundee jerseys, before Jamie Lindsay's return pass in the attempted 1-2 was just too heavy and rolled into the arms of keeper Elliot Parish.
It was Dundee that strode ahead after 18 minutes, in a real moment of slackness from the Highlanders, with a Deacon header finding Mark O'Hara striding forward down the right channel.
As it opened in front of him, O'Hara struck early and sent a powerful, rising 25-yard shot inside the left hand post at chest height, with keeper Aaron McCarey well beaten.
A clearly unhappy Coyle withdrew defender Kenny van der Weg at the break for striker Craig Curran, with the hosts switching to a back three and two up front.
From the bench, former Caley Thistle striker Billy Mckay almost made a dream impact after 64 minutes flicking an Eagles delivery narrowly onto the roof of the net.
As County committed players forward more and more, Faissal El Bakhtaoui was catching them on the break.
And after a Lindsay miss in front of goal, the Frenchman clinched it.
A long Glen Kamara ball from defence caught the Dingwall side exposed on the break and El Bakhtaoui tore in to lob McCarey with great calm for the decisive second.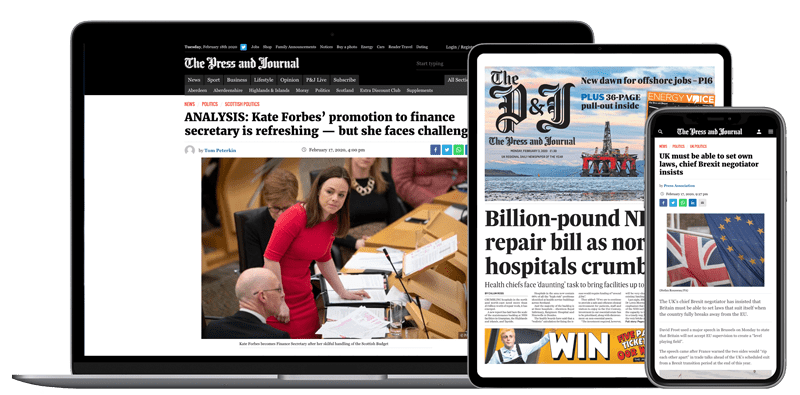 Help support quality local journalism … become a digital subscriber to The Press and Journal
For as little as £5.99 a month you can access all of our content, including Premium articles.
Subscribe