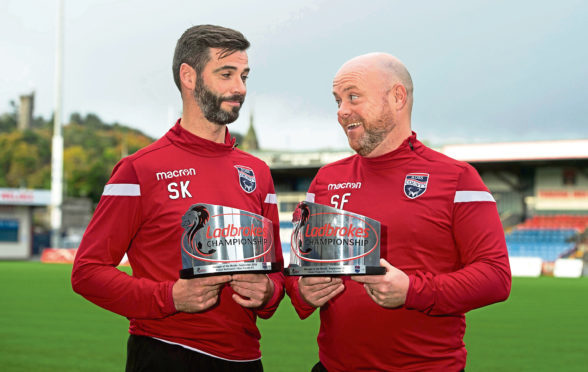 They settle it through the art of conversation and the power of the spoken word.
Or if all else fails, according to Steven Ferguson, a good old-fashioned square go.
The only co-management team operating in full-time Scottish football – Ross County's Ferguson and Stuart Kettlewell – yesterday picked up the Ladbrokes Championship manager-of-the-month award for September.
The league sponsors and the SPFL avoided any tug o' war between the pair by splashing out on two trophies.
It remains early days in the joint reign. They succeeded Owen Coyle only in the dying throes of last season's Premiership survival battle.
But while some queried the wisdom of splitting frontline responsibilities, 41-year-old Ferguson is happy to be proving the doubters wrong.
Concerns abounded over just how the pair, promoted from youth and development league roles, would settle differences of opinion over team matters.
But after a bright start in the league and League Cup, County went through September unbeaten, capping the run with a stunning 5-1 away victory over Dundee United at Tannadice.
That was followed up last weekend with a convincing three points at Partick Thistle, keeping the Dingwall team hot on the tails of surprise leaders Ayr United.
Ferguson, asked how he and the 34-year-old Kettlewell, settled issues of dispute, quipped "We strip to the waist and we fight to the death.
"It is like anything else, we're adults. We have our own opinions and we sleep on a lot of things. We throw ideas at each other and then go away and think about it.
"Ultimately, Stuart and I both want the best for Ross County Football Club. We know, together, we need to come up with what is right for the players and the club.
"Both of us are prepared to step back when one of us needs to take a step back. It is the yin to the yang.
"Ultimately, it is down to what the players do at three o'clock on a Saturday. There is a whole team of people 100% behind Stuart and I.
"We'll certainly pick up the award and appreciate it, but we're also very grateful for the work everybody does behind the scenes."
The co-management concept is popular in the Highland League where employment demands outside of football can be tough on managers.
It is rare, but not unheard of, at the higher level.
Alex Smith and Jocky Scott famously made a success of it at Aberdeen, winning both domestic cups together in season 1989-90.
In England, such experimentation has dramatically failed. Gerard Houllier and Steve Evans shared a scarf at the unveiling pics at Liverpool in 1998 but the latter stepped down after only a few months.
There were similar failures for Colin Todd and Roy McFarland at Bolton, and for Ray Clemence and Doug Livermore, puppets under Terry Venables at Tottenham.
Kettlewell said: "I've seen scenarios where awards are won and managers put themselves out there in front of everybody and say 'that was me'.
"I'm a huge believer that, as managers, we guide people and try to find a formula to get the best out of them, but ultimately it is all about what the players do on the pitch.
"Yes, there can be credit for tactics and team selections, but we see that as our job – that's a given.
"We need to get that right every single week and we're happy to put that pressure on ourselves, but ultimately it is what the guys do out on the pitch.
"Equally, it's what the people around the football club do for you as well, from the kit ladies to the physios, goalkeeping coach and reserve and under-20s coaches. Everybody plays a part."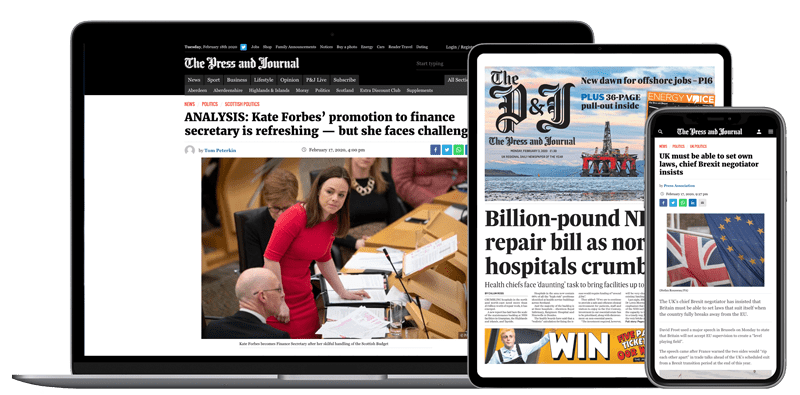 Help support quality local journalism … become a digital subscriber to The Press and Journal
For as little as £5.99 a month you can access all of our content, including Premium articles.
Subscribe