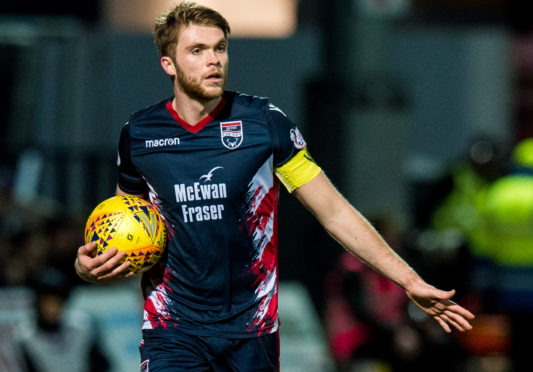 They are separated by just one goal following five Highland derbies this season and Ross County captain Marcus Fraser does not expect the competitive nature of the fixture to deviate from the script when his side travels to Inverness to face Caley Thistle tonight.
The Staggies are well on course to win the Championship title after opening up an 11 point lead at the top of the table and they have the chance to extend that lead further tonight with victory at the home of their neighbours.
He said: "We lost on penalties in the cup and, obviously, you have that inside you. We haven't spoken about it as a group, but being a footballer and wanting to win you just have that inside your head.
"You realise that happened last time and you want to correct it. That will certainly be in my head and I'm looking forward to the game, that's for sure.
"They have been brilliant matches – goals, red cards and everything in the game.
"Inverness have always played well against us. We've had periods where we've been the better side and so have they.
"I don't expect tomorrow to be any different. I just hope it is another good game and one we can come out on top in this time."
With nine matches remaining Ross County's title destiny is firmly in their own hands and having worked so hard to open up a big lead in the division Fraser is now counting down the nine remaining league matches which will decide the championship.
He said: "When you get to the later stages of the season you're always looking at how many games are remaining.
"We're obviously on a good run at the moment and we're happy for the games to come at us quickly.
"We will go into tomorrow night with our heads up.
"After six wins on the bounce, we're looking forward to every game – but that's what it has been like all season, to be honest.
"We've had a couple of blips, but recovered from those quite well. We just want the games to keep coming.
"At this stage of the season, with nine to play, the next game is always the biggest. Anything can happen. If you win your game, especially with this one falling on a Friday night, we can look on Saturday and see what happens elsewhere.
"It is a massive game – and definitely our biggest one so far this season."
The Staggies have the added incentive of knowing victory tonight will increase their lead at the top of the table to 14 points before nearest challengers Dundee United face Dunfermline tomorrow.
Fraser knows his side cannot affect the outcome of matches between the teams hoping to catch County in the race for the title but he is determined to apply as much pressure as he can.
He said: "The managers have said before, it is an opportunity. But it is only good if you take it.
"We just need to get our heads down and do what we have been doing – and that's doing our talking on the pitch.
"It has worked for us so far, so there's no reason to change that.
"The derby takes care of itself. The five games have been close so there is nothing to worry about or fear.
"It is just about going out and playing our game. I've always said this season, if we go out and play the best we can, we'll be looking to win the game."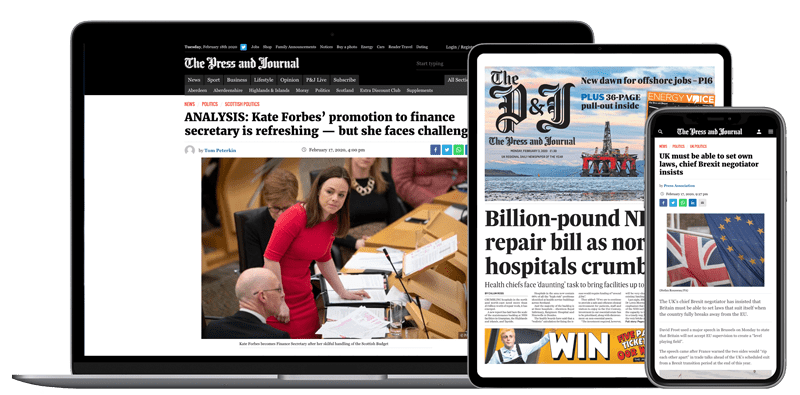 Help support quality local journalism … become a digital subscriber to The Press and Journal
For as little as £5.99 a month you can access all of our content, including Premium articles.
Subscribe