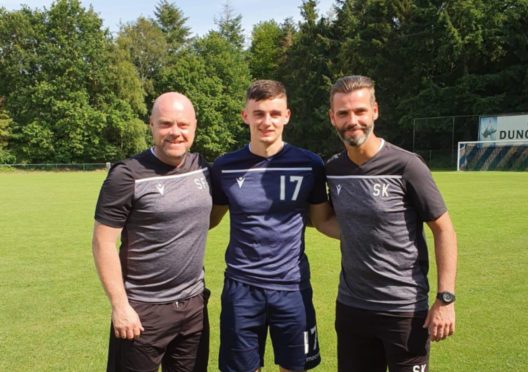 Ross County winger Simon Power is already plotting his role in the Staggies' side after a frustrating wait for his debut.
Irishman Power has been sidelined since joining on loan from Norwich City due to a registration issue, which stemmed from another temporary stint with Dutch second-tier side Dordrecht last season.
The 21-year-old was finally granted clearance yesterday however, which allows him to feature in this afternoon's Betfred Cup match at home to Montrose.
Power joined up with the Staggies on their six-day training camp in Holland last week after making the move from the Canaries, who are newly-promoted to the English Premier League.
Having been a spectator for their friendlies against Groningen and GFA Deventer City, Power is eager to get up and running.
He said: "When I went to Holland a few days ago we played two games and being left out of the squad and seeing everyone playing, it was killing me inside.
"I'm just dying to get out on to that pitch and show my team-mates what I can do, and also the fans.
"I have been sort of envisaging myself playing on the pitch while the lads were playing.
"I think all the guys have the ability to make my assets come out on the pitch. With my speed, I'm sure they are all capable of playing the ball in behind, or link up play in the middle of the pitch.
"I'm sure I can get goals, or crossing the ball in for big Brian Graham in the middle of the box.
"All the lads are capable of helping me do that."
Power is relishing the opportunity to test himself against Scotland's elite clubs, and feels his pace can be a valuable asset in helping the Staggies cause teams problems.
He added: "I'm extremely confident in my ability. I have not come across anybody who is quicker than me, so any time I come up against a full back or defender, I always back myself.
"I think it's very important to have that confidence, especially coming into the Scottish Premiership and playing against top teams like Celtic and Rangers.
"When we get the ball back to counter attack I feel like that's where I can be extremely dangerous, to get us up the pitch or potentially score a goal.
"We can't go out there with the mentality of letting Celtic or Rangers have the ball and dominate.
"They will just move the ball and make us tired. We have to have spells on the ball and look to go and attack them.
"If we just sit back the whole game we will be so tired, but that's where I will come in useful. I can use my speed to get us right up the pitch and create something out of it hopefully."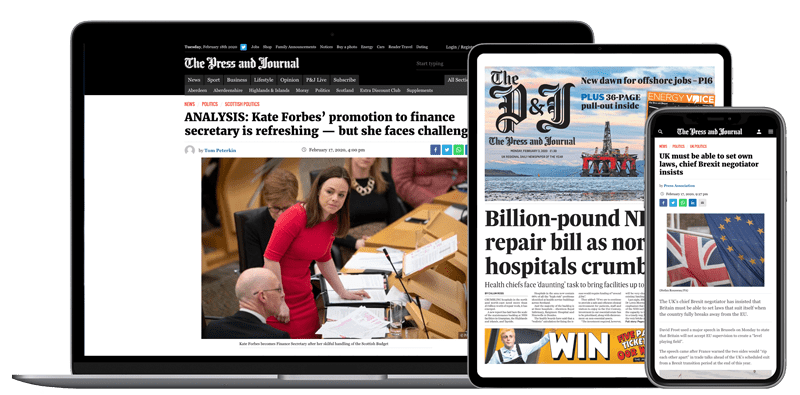 Help support quality local journalism … become a digital subscriber to The Press and Journal
For as little as £5.99 a month you can access all of our content, including Premium articles.
Subscribe