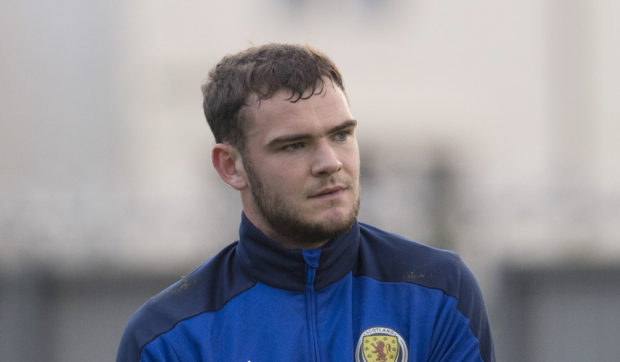 Jack Ruddy feels ready to make a name for himself after calling time on his English Premier League dream with Wolves to sign a short-term contract at Ross County.
Glasgow-born Ruddy has joined County on a six-month deal until January, after ending a three-year spell with Wolves earlier this week.
The 21-year-old spent much of his time at Molineux on loan at the likes of Oldham Athletic and Ayr United, along with Spanish clubs FC Jumilla and SS Reyes, however he eventually accepted the difficult task of dislodging Portuguese goalkeeper Rui Patricio was preventing him developing his career.
Ruddy said: "I've been out on loan a few times, but I find myself in the position with Wolves that I'm just playing under 23s.
"I didn't really feel like I was getting anywhere. It is really difficult to get into the first team.
"I just wanted an opportunity somewhere I had a good chance of playing on a Saturday and I felt this was a really good one.
"I've come to an age where I'm pretty much fed up playing for the under 23s.
"Wolves are spending big and bringing in Portugal's number one goalkeeper, so obviously it is going to be tough.
"I needed to realise that – and I was better just getting out and finding somewhere else to play."
Ruddy has only signed until the turn of the year after County were forced to seek goalkeeping cover for on-loan Chelsea goalkeeper Nathan Baxter, who is sidelined for several months with a dislocated shoulder.
Ruddy reckons the move will be beneficial regardless of whether he earns a longer deal with the Dingwall outfit.
He added: "I wouldn't say it is a risk. I could sit at Wolves for six months and not play a game.
"I'd rather get out and get noticed. It might be easier, waiting around at a big club, but I've got to get out of my comfort zone and make a name for myself.
"It is six months here, but you never know what can happen.
"I just need to back myself and perform, which I know I'm capable of."
Ruddy, who has one Scotland under-21 cap, began his career as a youth player at Rangers before moving to Spain with Real Murcia, and he has no shortage of goalkeeping influences, adding: "I was at Rangers when I was younger and then my mum and dad emigrated to Spain. We were there for four years.
"There were so many influences there when I as young – Andy Goram, Alan Main, Allan MacGregor and when I was six or seven, Stefan Klos was there.
"When I was 16, I just made the choice of trying to come back and make a career for myself, ending up signing for Bury.
"I was there for two years and then Wolves bought me."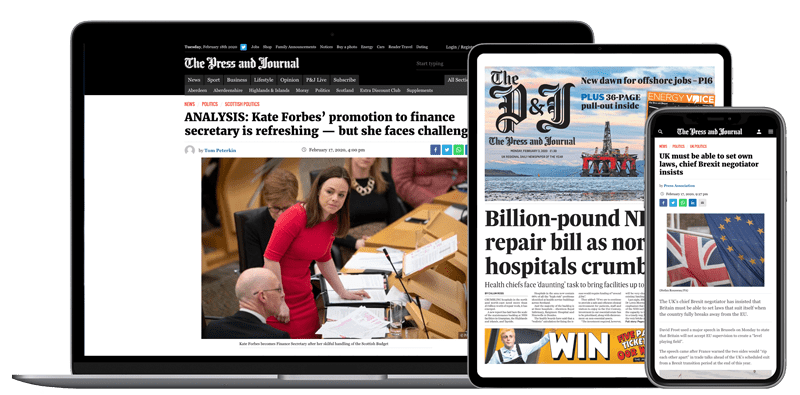 Help support quality local journalism … become a digital subscriber to The Press and Journal
For as little as £5.99 a month you can access all of our content, including Premium articles.
Subscribe