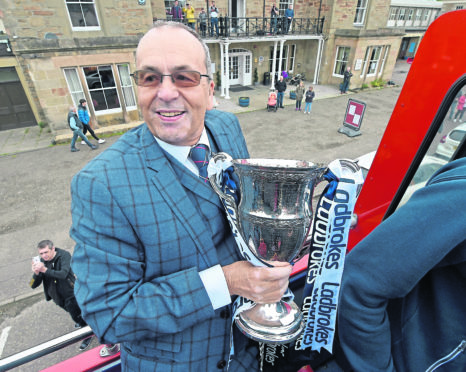 Roy MacGregor is driven by the challenge of sustaining the success Ross County have achieved in the last 25 years.
Today marks a quarter-century since County played their first Scottish League fixture after rising from the Highland League, with Bobby Wilson's side defeating Cowdenbeath 2-0 at Central Park.
MacGregor, who is in his second stint as Staggies chairman, has overseen a rapid progression which was topped off by the Staggies winning their first major silverware when Jim McIntyre's County side beat Hibernian 2-1 to lift the League Cup in March 2016.
Having seen their six-year Premiership stay ended by relegation, County bounced back at the first attempt this year as Championship winners under co-managers Stuart Kettlewell and Steven Ferguson.
Having seen what is possible, MacGregor is hungry for more.
He said: "There have been some really nice moments along the journey that raised expectation.
"We were in the First Division and got to a Scottish Cup final.
"We wanted to play at that level and be a Premier League team. When you beat one of the top teams on the way to a final, you raise expectation.
"We raised expectation by going through a League Cup campaign and eventually winning at Hampden and it's the same when you win leagues.
"There have been many moments on that journey that have been really enjoyable. We had a few downers as well, which helped us get that balance right.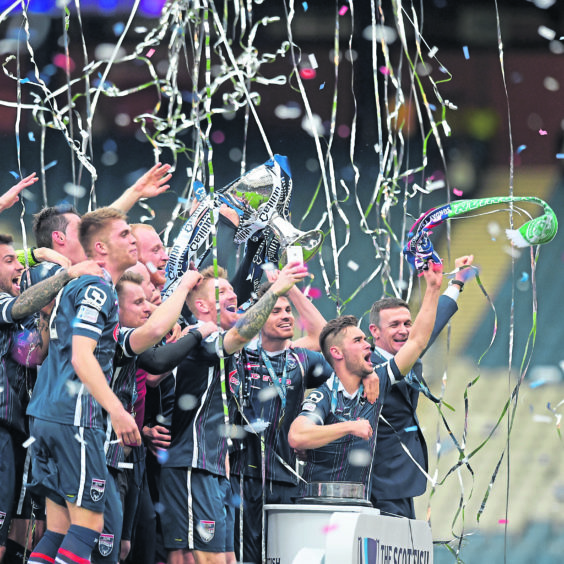 "Luckily we have had more highs than lows and every time we've had a low we have learned from it and bounced back. We had six years in the Premier League and we got a few things wrong.
"Hopefully, we've got back to a place where we can enjoy what has happened in the last 25 years, back in the top division. We need to sustain it."
MacGregor's first stint as chairman began in 1996, when he oversaw the Staggies' transition from semi-professional to full-time.
The extent of County's rise in such a short period of time is not lost on MacGregor, who added: "It has been a great journey from part-time football, grass banks to Premiership football, an all-seater stadium and an academy.
"It's quite incredible and a lot of people have played their part in that 25-year journey.
"We went in stages, from having four professionals to six and then eight.
"They were all young guys, with Steven Ferguson included, and we made that transition over a period of time.
"The full-time professionals trained with the skillseekers and we worked ourselves up to part full-time and then fully full-time.
"It was a transition we had to make because we had to spend money doing up the ground and trying to put a football team on the park."
MacGregor takes pride in the impact the Dingwall club has had on its followers from the local area and beyond, adding: "People and fans, they believe in themselves more.
"They have seen their rise through the ranks, which has given them self-esteem and the ability to believe themselves in everything they do – their work, their social life and their team.
"It has raised morale and that feeling we are part of the football scene in Scotland."