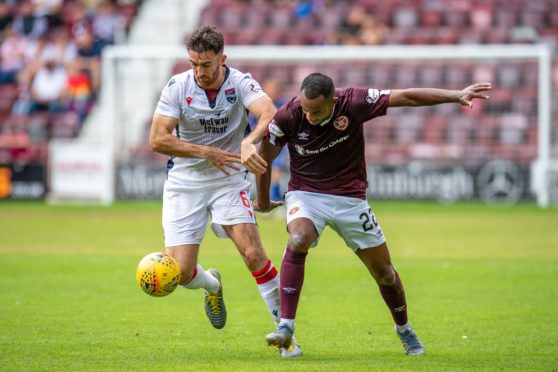 Ross Draper admits the mental struggle of fighting back three times from the same knee injury has made for the worst year of his career.
All of which ensures Hibs will tonight face a 31-year-old midfield enforcer with a teenager's zest and spring in his step.
To say the giant Englishman is glad to be back is a serious understatement.
Seven days ago, he came through arguably the toughest physical test in the Premiership – 90 minutes against Livingston – with flying colours.
Hibs, now, are very much in his sights.
Describing the psychological challenges he experienced in twice breaking down and being thrown back to square one, Draper said: "It is more the mental side than the physical, although the latter is tough as well.
"You go from being in the gym all the time to finally getting back out there buzzing in training.
"To then be back in the gym, it's not great.
"It's a tough place to dwell for a long period of time, especially when you've got back out there and then come back in.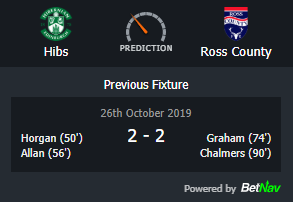 "It's tough to take, but you have to picture it mentally as a long course to recovery and make sure you come out of it all the better and stronger for it."
This time around, given the psychological strains on the midfielder, County's management and medical team resolved to give the big man extra time to be ready.
The decision paid off handsomely against Livingston where Draper, with an inspirational contribution in the heart of midfield, won the man of the match award in his first start in three months.
Draper said: "I'm not just saying it, but I feel in a better place with my knee, physically and strength-wise, than I did last time coming back.
"Maybe I was a bit naive then pushing to come back early.
"The managers were brilliant in giving me that extra time and I feel like that has helped.
"It has been a tough year where I've missed a lot of games, so I want to play every minute I can.
"We know we've only got 13 games left, so hopefully I'll be involved in all of them.
"We can use the Livingston game as turning a corner, and hopefully we can kick ourselves on from there."
Draper insists County didn't need the Livingston win to restore confidence in the dressing room after eight games without victory.
He added: "We're well-grounded as a group and we're a resilient bunch.
"This season has been a bit strange, where we've gone on runs and done well then we've had a stretch where we've not won in a good number of matches.
"But we find ourselves in a decent enough position and want to look forward rather than backwards.
"A result like that against Livi had all the boys buzzing in the dressing room."