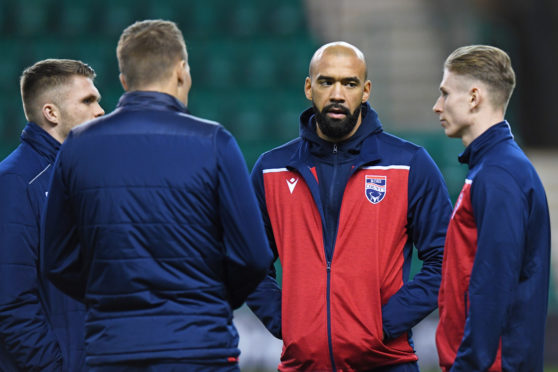 Ross County defender Liam Fontaine has unveiled an original song dedicated to NHS workers.
Posting a video on his Facebook page this morning, the 34-year-old Englishman said he had been inspired by last night's weekly 6pm applause for health workers.
Fontaine said: "Good Morning world, not posted in a while, but have been sitting and thinking of a small way I can help towards the fight we are all facing…
"So after last night's Clap for Carers, I got out my phone and guitar and decided to write this song for all of the carers and NHS staff that are constantly working against this fight we are all in.
"I find all the videos I see of nurses and doctors etc incredible, what they fight and face each day, and continue to keep putting themselves in harms way to help protect and to try get everyone who has been affected by this coronavirus better.
"I have a close personal friend who is currently in ICU fighting their own battle and without the NHS and carers they wouldn't have a chance.
"I imagine there are loads of us that have or have had someone directly affected by this and see how hard the NHS work to try and help them recover.
"So this song is just a tribute to those carers, nurses and doctors."
Watch the video of Fontaine singing below:
The defender called on those who enjoy the clip to share it and consider donating to a JustGiving page he has set up for workers.