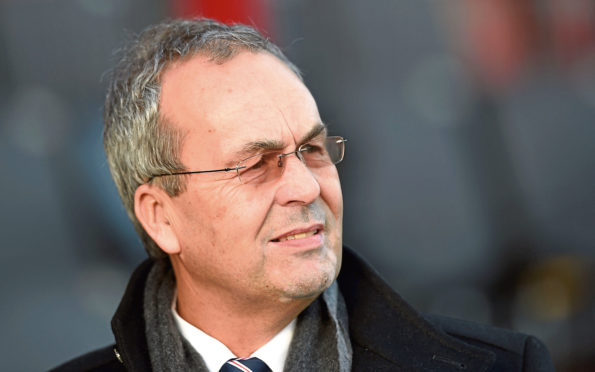 Ross County chairman Roy MacGregor says social distancing rules could limit the capacity of Victoria Park to 480 when Scottish football returns from the coronavirus shutdown.
Although the lower league season was this week declared finished, a decision on ending the Premiership campaign will not be made until a UEFA executive meeting next week.
MacGregor reckons September will be the earliest point for the return of Scottish football, but he predicts strict government guidelines will have a major effect on the permitted attendances at matches.
As a result County are holding back on selling season tickets for next season, and will instead launch the Staggies Army membership scheme today in order to provide supporters with a means of connecting with the Staggies.
MacGregor said: "We looked into it – if it was our 6,500 capacity we would get 480 people into the ground.
"If that was applied to Parkhead it would be between 6,000 to 10,000. Naturally they will try and do something with television I'm sure.
"You can see that it's going to cause issues to the atmosphere, there will probably be no away fans because you can't travel.
"We are looking into a crystal ball but until they have got a vaccine, it's going to be different.
"There is huge discipline in a work situation just now, so if you run that into a football situation it's going to be a fair challenge."
MacGregor refused to discount the possibility of no season tickets for next term being released, adding: "I'm not prepared to go and sell season tickets. If I can only put 500 in the ground, and I've got 3,000 season ticket holders – how do I make that choice?
"It's impossible, it's not fair to my supporters. I know some clubs have started to do it, but they are very nervous now.
"Who knows if we'll ever be able to sell a season ticket this year?"
The Staggies Army scheme will offer supporters a range of rewards such as merchandise, ticket discounts, while a replica strip will be released with the names of all members printed on it.
There are a number of different membership tiers available, ranging from a monthly £5 kids membership to a £40 per month platinum membership.
MacGregor says the scheme has been driven by an eagerness to engage with their support.
He added: "This is something we wanted to do before this crisis but these are difficult times. This is challenging for every individual.
"Somehow we've got to bridge the gap, in terms of that contact we have with supporters who have either come to matches or had that loyalty through buying a season ticket.
"If we don't manage to hold that feeling they have of owning a little part of the club, and we miss another year, we lose that.
"It is not about business or money, this is about culture, belonging and making sure we're inclusive at a time where we want everyone to be together.
"This is connecting people. That's the best way of putting it."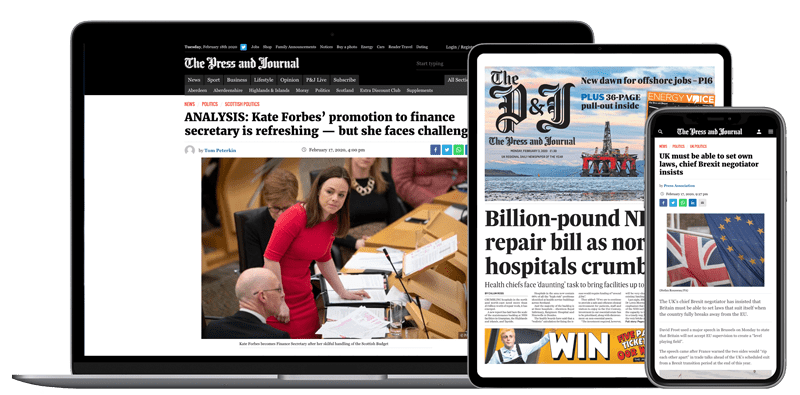 Help support quality local journalism … become a digital subscriber to The Press and Journal
For as little as £5.99 a month you can access all of our content, including Premium articles.
Subscribe