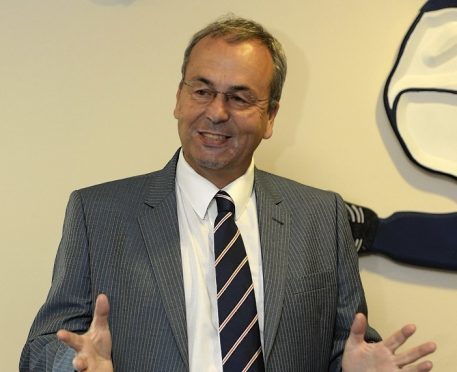 Ross County chairman Roy MacGregor says the Staggies are unlikely to take advantage of the UK government's furlough scheme by triggering extensions for players out of contract next month.
County's full playing squad has been on furlough for the last two months, with the Premiership season being ended earlier this week having been in shutdown since March 13 due to coronavirus.
The UK government's job retention scheme is in place until the end of October, and allows employers to claim a grant of up to 80% of the full salaries for workers they place on leave, up to a cap of £2,500 per month, although these terms will be changed from August.
Other clubs, such as Championship side Dundee, have extended a number of their players' contracts in order to safeguard their income while the furlough scheme is in place.
County have a number of players out of contract at the end of this month, including skipper Marcus Fraser, Richard Foster, Callum Morris, Sean Kelly, Don Cowie and Lewis Spence.
Having advice on the matter, MacGregor feels it would be "dishonest" to exploit the furlough scheme for players the Staggies would otherwise not retain.
MacGregor said: "We have had some advice from authorities, legal advice and also some HMRC advice.
"We think it's challenging because keeping players on that you're not going to sign in many ways is dishonest and that's not why the scheme was set up.
"Keeping people on furlough when maybe the rest of the people in the club are training is not a scenario I think is right either.
"I do sympathise because there will be a lot of players who fall out of contract in June and if there was a way legally, or a way supported by the government we might take a different view on it.
"At the moment we don't see that as correct and it would be dishonest for the club.
"That's where our legal advice comes from and until someone from HMRC or a higher authority reassures us that's not the case, that's probably where we stand."
MacGregor expects co-managers Stuart Kettlewell and Steven Ferguson will be faced with tough decisions over their squad in the coming days, however the Staggies chairman insists he remains committed to giving them the best possible chance of keeping the Dingwall outfit in the Premiership.
MacGregor said: "We are vulnerable like all football clubs. I think our vulnerability is trying to make sure we stay in this league. We want to play at the top level, and to do that we've got to put the best team on the park.
"That is what is challenged. Our reduction in income will be in the region of 35%, and somewhere along the line initiatives like Staggies Army and various other things that raise a few pounds extra will enable us to put a better team on the park.
"The real challenge is giving the managers the ammunition to be able to compete in this league.
"The management team, over the next few days, are going to have to make some difficult decisions about players, regarding who is in and out of contract.
"Hopefully we will survive together and we can partner together to make this a successful season for the club."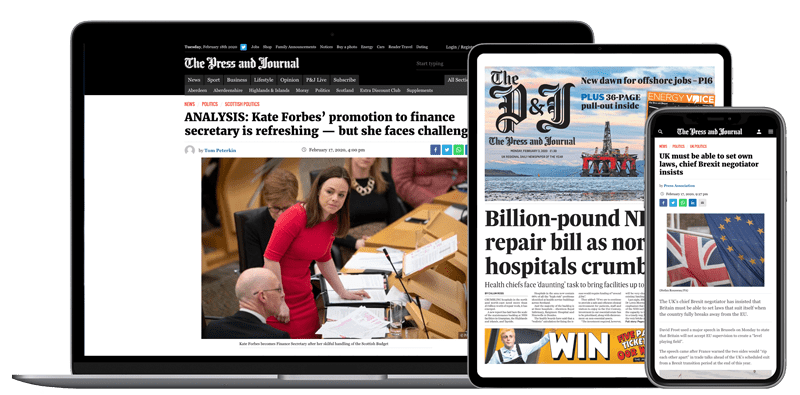 Help support quality local journalism … become a digital subscriber to The Press and Journal
For as little as £5.99 a month you can access all of our content, including Premium articles.
Subscribe