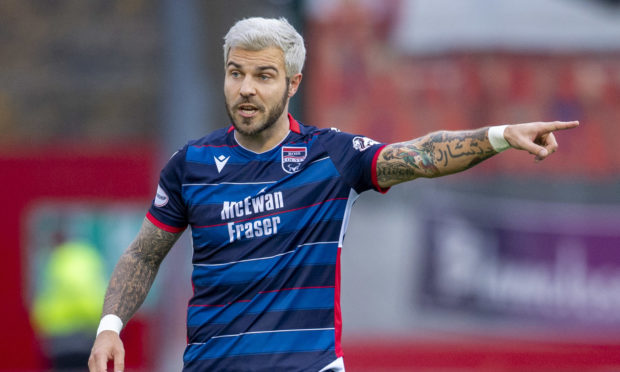 Richard Foster has disputed Ross County chairman Roy MacGregor's claim it would be dishonest to use the UK government's furlough scheme to extend the contracts of players not being retained.
Foster is one of four senior players to be released by the Staggies, along with 10 reserve players, in an end of season cull at Victoria Park.
The UK government's job retention scheme is in place until the end of October, covering a percentage of the salaries of staff who are furloughed.
This could have allowed County to allow Foster to continue to receive an income, along with Declan McManus, Lewis Spence and Sean Kelly, who are now also free agents.
MacGregor insists he took legal advice before opting against using the scheme to retain players, however, defender Foster is disappointed by the Dingwall club's stance.
Foster said: "I don't accept that it's not fair.
"The scheme was put in place for that very reason. If you look at other jobs where they don't have fixed contracts, companies have been able to essentially re-employ employees who were recently made redundant to give them an income via the furlough scheme.
"If they were allowed to do that on non-fixed term contracts, why then is it such a big deal to then extend the contract of an already employed person, a player? That is what the scheme is there for, that is what the guidance on the HMRC says.
"I have spoken to my local MP Amy Callaghan and she says that is what the guidance says, it can be done.
"For him (Roy MacGregor) to not believe that it's honest to me is not really the issue. It's what can happen. It is written on their website that it can be used.
"I don't agree with that at all. I don't see the point in having the scheme in place and not using it. The furlough scheme is in place for us to continue to earn money and they are choosing not to put us on that. That is a decision they have made and it doesn't sit well with me. It could have been handled better."
Foster feels particular sympathy for the 10 teenagers let go by the Staggies, with the 34-year-old adding: "It is almost a nail in the coffin of these young guys in terms of their football career.
"They are going to find it so hard to come back from this. They are all 17 and 18 years old. Now they don't have a job, don't have any prospect of getting a job in the next month. I just fear they could be lost to football, there could be a generation that just kind of fades away.
"It seems strange that he's willing to say 'I believe it's dishonest to be cheating HMRC' or whatever and he doesn't want that, but by the same token he is happy to release 10 kids into the wilderness for nothing. It doesn't add up."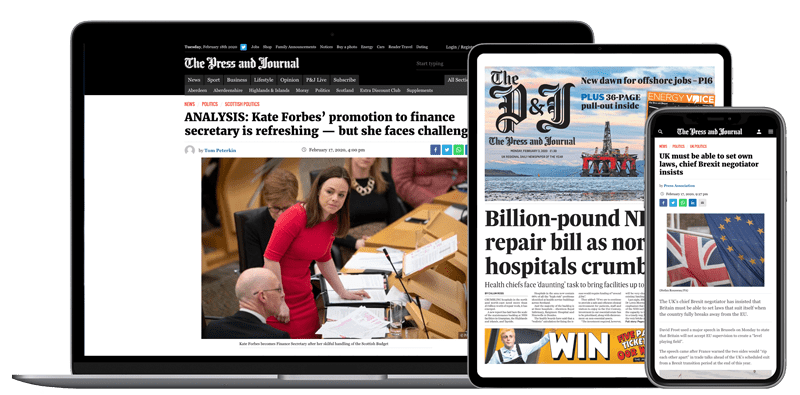 Help support quality local journalism … become a digital subscriber to The Press and Journal
For as little as £5.99 a month you can access all of our content, including Premium articles.
Subscribe