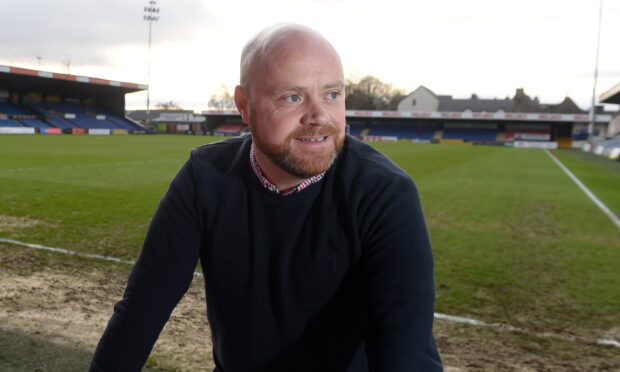 Ross County will began a new chapter with Steven Ferguson becoming the Staggies' chief executive to leave Stuart Kettlewell in sole charge at Victoria Park.
Ferguson, who has jointly held the reins alongside Kettlewell for two-and-a-half years, has opted to step aside after helping steer County to 10th place in the Premiership last season.
Ferguson will remain with the Staggies however, with the 43-year-old moving upstairs in a newly-created position.
The move will see Kettlewell become manager in his own right, with Richie Brittain stepping in as assistant and Don Cowie becoming first team coach.
As part of his move into senior coaching, vastly-experienced midfielder Cowie will retire from playing at the age of 37.
It marks an end to the co-manager structure which was implemented by County chairman Roy MacGregor following Owen Coyle's departure in March 2018.
Ferguson says the changes have been made as part of a major restructure of the Dingwall club.
Ferguson said: "The chairman and the board of directors have been working on a plan that we could more streamlined and more effective if we had this reconstruction of the staffing structure.
"It was just a case of trying to maximise everything we have at the football club.
"The last two and a half years working with Stuart has been great and we've reaped the reward for that.
"But there's always been a thought of where it would go from here, and how we continue to develop as individuals. But more importantly, how does the football club continue to develop?
"That's how we've come to the set-up that's been announced."
Ferguson is excited by the new challenges his role will bring, adding: "It appeals to both of us personally. It's a big step for the football club as we are travelling in a direction which is uncharted but it's one we feel we'll be best equipped this way.
"There are going to be more changes for myself than for Stuart although the responsibility will be equal.
"Stuart will be on the pitch and I'll be off it. This will allow him to focus fully on the first-team and get fresh voices from the coaching team he'll be working with.
"That then gives me the freedom not to be purely focused on the first-team.
"I'll still have an input. Our relationship still stands. But my focus will now be across wider aspects of the football club.
"I've touched on that before as academy director and heading up the youth and community programme.
"I've got a reasonable take on a number of the departments. It's just looking at that leadership across all the club."
Staggies chairman Roy MacGregor says the new-look structure has been a long time in the making.
MacGregor said: "I think this is just part of a journey.
"Everyone has deserved this opportunity. We are coming in at a difficult time, but there has been a lot of planning for this to take place. This has not been just flicking a switch.
"I'm really excited it's a new chapter."