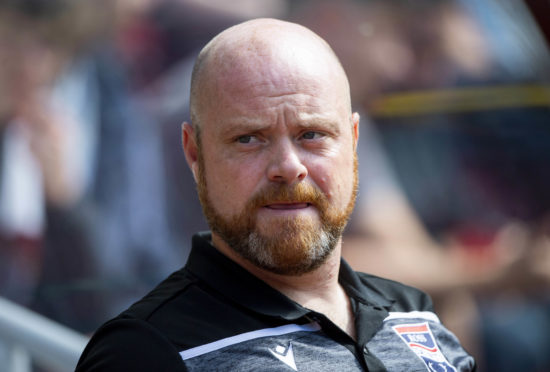 Steven Ferguson has labelled the commitment shown by Ross County supporters to snap up season tickets "unbelievable".
Despite the coronavirus pandemic and the prospect of the first few top-flight matches being beamed to fans virtually,  the Staggies' chief executive revealed the club have sold more season tickets than they had at this stage last summer when they were gearing up for their return to the Premiership.
Ferguson said: "We currently stand ahead of where we were at the same point last year, when we were returning to the Premiership, in regard to season tickets already sold for the upcoming campaign.
"Given the current climate and the short period that tickets have been on sale, it's an unbelievable commitment from our incredible supporters. We have tried to match this commitment by offering, on average, the cheapest season ticket in the Premiership.
"Like all clubs, we have been adversely hit by Covid-19 in many of the areas that aren't always clear to see from the outside. The important part is that we have managed to adapt very quickly and having the support from our fans in season ticket sales has really built a positive vibe as we head towards the 3rd August start date."
County begin their 2020/21 Premiership campaign with a Monday night game at home to Motherwell, which will be televised as part of the SPFL's new Sky Sports deal.
However, Ferguson also revealed the Staggies are working hard to ensure all of the matches at the Global Energy Stadium are streamed to season ticket holders in high quality.
He said: "It has been really encouraging to hear some of the feedback from our supporters on the virtual aspect of the season ticket. We know this isn't exactly football in stadiums, but it gives us a great pathway to begin that process of bringing live football back to our fans.
"As this is something completely new to us, we are taking our time in setting it up and making sure we can give you the best possible viewing.
"We will also be producing a guide as to how to get the games on your devices when the site is up and running.
"It's important to note we will be working with the broadcast partners for the images, which will ensure the quality will be very high – as well as looking at some exciting elements to add to the programming."