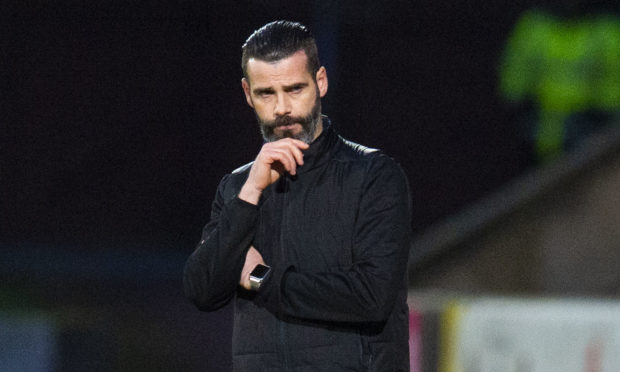 Ross County manager Stuart Kettlewell says he is still adjusting to the task of being solely in charge of the Staggies.
Kettlewell became manager in his own right earlier this summer, after previous co-manager Steven Ferguson moved upstairs to take on the chief executive position at Victoria Park.
Kettlewell became accustomed to shared duties with Ferguson during their two-and-half year stint together in the dugout, however the 36-year-old says being the sole voice in charge has forced him to adapt to a more calculated approach.
County travel to face Hibernian in a closed doors bounce game at the Edinburgh club's training ground today and Kettlewell said: "It's very difficult, I'm used to trying to kick every ball and wanting to be involved in every conversation.
"I'm not naive, I have obviously thought long and hard about how to approach this new challenge that has been put in front of me.
"I do believe that at times I'm going to have to be able to take a step back and not fully invest myself in everything that's going on, because there are times that you will miss what's happening on the other side of the pitch when you're in the midst of a session.
"I know I'm relatively young myself in terms of the management game, you could say I've got loads of energy myself, but the role is slightly different and I think there does have to be times where I have a little bit more composure and take a back seat in certain situations.
"Hopefully that will be at the right times and I can deliver the right message."
Kettlewell has no qualms about delegating tasks to assistant Richie Brittain and first team coach Don Cowie, insisting strong trust in his coaching team is key.
He added: "I've got two great coaches working with me here. Richie and Don are very good at what they do, and they have a great connection with the players on the training pitch.
"Their knowledge is second to none, and they are two young, enthusiastic guys who want to be out on the pitch and want to be coaching.
"It's massive to trust the guys I have around about me. I have a first team coach and an assistant manager, and there's no point in these guys being there if I'm taking every training session and delivering every single drill.
"On Tuesday, we found it worked really well in the bounce game that Richie could take a team, Don could take a team, and I could have that neutral view at the side and look at absolutely everything.
"It is different, there are obviously some real positives that come with it, and I have definitely embraced it and enjoyed the way it has been working so far."
Kettlewell is looking forward to continuing County's preparations for the new campaign against Hibs today, following last weekend's 2-2 draw against Aberdeen.
He added: "It will be a similar scenario and set up to what happened with Aberdeen at the weekend.
"We'll go to a good environment and quite clearly play against a decent opponent.
"I'd imagine the levels will come up again from the last game, moving closer to the start of the season."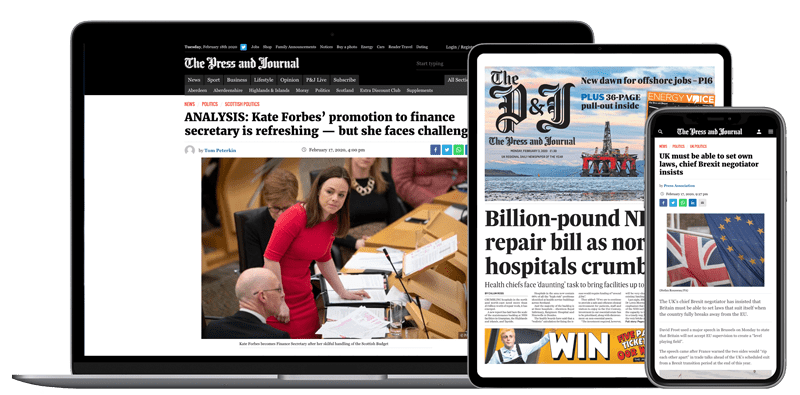 Help support quality local journalism … become a digital subscriber to The Press and Journal
For as little as £5.99 a month you can access all of our content, including Premium articles.
Subscribe