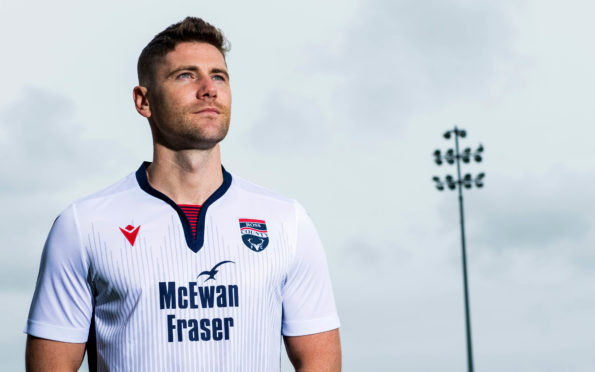 Some players are cut out for leadership roles. Iain Vigurs did not think he would ever be one of them.
His ascendancy to the Ross County captaincy, given to him by former team-mate and now-County manager Stuart Kettlewell, is a reflection of his maturity and willingness to learn from his mistakes.
Vigurs has been part of two title-winning teams at County, as well as winning the Challenge Cup. He has experienced the highs of success, but also the lows of injuries and relegation.
"Earlier in my career I couldn't have imagined being handed this leadership role but you don't get to my age without learning a few tricks and gaining experience," said Vigurs, in his second spell at County.
"I'd like to think I know the game a lot better than I did when I was younger and in the first time around at County so I'd like to think I can excel in this role.
"First and foremost a captain needs to lead by example but also to encourage people around them. If a player isn't quite on it for whatever reason then I need to be there to pick them up.
"But I've always believed that when you cross that white line then everyone needs to be a captain."
Kettlewell stated yesterday he feels Vigurs could have played at a higher level. Now 32, the former Motherwell and Caley Thistle midfielder knows time on a football pitch is mostly behind him rather than in front, which has allowed for some reflection.
"It's a question I've been asking myself for the last few years," added Vigurs. "You reach 30-years-old and start to realise just what you could have done in the game and what you haven't done in the game.
"I look back and I've always been a believer that you should never live with any regrets. I maybe made a couple of decisions which I shouldn't have.
"Now that I'm a captain I need to show younger players how to lead by example but I think a lot of our boys have good heads on their shoulders.
"I can't see them making too many bad choices in their careers but if I can help them in any way then I'm more than happy to do that."
The current make-up at County is steeped in the old Liverpool "bootroom" mentality.
There are plenty of figures around Victoria Park who are big parts of the club's history. Don Cowie, Richard Brittain and Kettlewell, who served the club with distinction as players, are on the coaching staff, while CEO Steven Ferguson has held just about every job title since retiring as a player.
It has allowed Vigurs to pick up some useful knowledge along the way, but he will also be leaning on Gary Warren, his skipper at Inverness, for captaincy advice.
"Everything he did both on and off the park was about leading by example," Vigurs said of Warren. "He's someone I'll be getting in contact with to get a few tips.
"There have been loads of guys, we have a great former captain Richie Brittain still working at the club and he led County through their most successful years.
"He's now the assistant so he's perfect for me, if I need any advice then I can go and speak to him."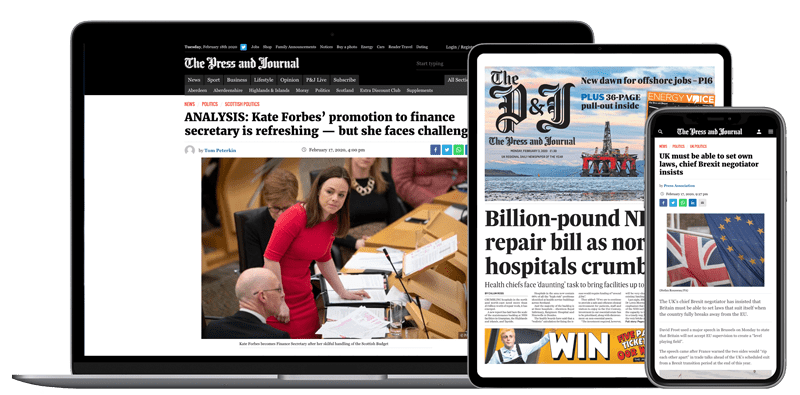 Help support quality local journalism … become a digital subscriber to The Press and Journal
For as little as £5.99 a month you can access all of our content, including Premium articles.
Subscribe