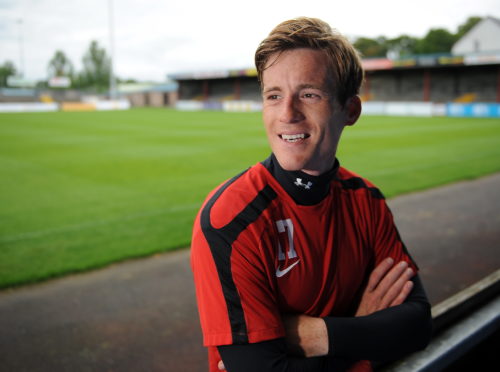 One roadside meeting was all it took to convince Scott Morrison that Ross County was the place for him.
Morrison met Derek Adams, the County manager who alongside his father George helped transform the club into a Premiership outfit, at Thainstone House, on the outskirts of Inverurie.
The two had been steeped in the Alex Ferguson years at Aberdeen and being a boyhood fan of the Dons, representing them for two seasons as a player, Morrison was hooked.
"It was incredible what Derek and George achieved, how they put the team together," said Morrison.
"I remember Derek calling me – I was living in Dunfermline at the time and we met at the Thainstone Hotel just off the A96. He was so professional in the way he did things and the detail in which they put the club together.
"I know a big influence was Aberdeen with the way they operated things. George had a lot of knowledge from his time with Fergie, so they knew it was a successful blueprint."
Morrison had just left Dunfermline Athletic, where he had played in a Scottish Cup final against Celtic but a dislocated knee on Scotland under-21 duty threatened to end his career. A 15-month period out of the game and career-saving surgery from renowned Colorado-based surgeon Dr Richard Steadman – "he said it was the worst soccer injury he'd ever seen" – gave him a second chance at a football career.
He became part of the Staggies' most successful period, beating Celtic in the Scottish Cup semi-final in 2010, winning the Challenge Cup in 2011 and then the First Division title in 2012.
His colleagues from that team, Iain Vigurs, Stuart Kettlewell and Richard Brittain, hold key roles within County's current setup. Kettlewell takes charge of his first game as a solo manager on Monday against Motherwell, after two years with Steven Ferguson – now CEO – by his side.
"The cup final with Ross County was pretty special, after beating Celtic in the semi-final. It was a springboard for Ross County to go on and win promotion to the Premiership.
"We just knew we weren't going to lose when we stepped on to the field. It was a great time up there and it's nice to see some of the players at the time – Stuart Kettlewell, Scott Boyd was involved, Stevie Ferguson was there as well.
"The game is changing now and it has become more tactical. Stuart and Fergie will have been facing challenges that Derek maybe didn't face when he was at Ross County. It's not as simple as it used to be – I think as a coach now you maybe need a little bit more in your locker.
"It's been great to see Stuart and Fergie continue the success that Derek and George had when they were there."
Morrison followed the well-trodden path of Dons youngsters of the early-00s, getting bussed out to Balgownie and working with Neil Cooper and Drew Jarvie. He was handed his first-team debut by Steve Paterson in May 2003, just 14 days shy of his 19th birthday.
One of his proudest moments was lifting the Scottish Youth Cup with the Dons in 2001, with a 2-0 win over Celtic at Hampden Park. In the team that day was also Kevin McNaughton and Darren Mackie, two players who served alongside him in the first-team.
"It was buses out to Balgownie and when you passed your test, you became a designated driver. It was quite exciting driving out there with some of the first-team boys in your car.
"It's a lot more professional now but it was just part of the culture at Aberdeen at the team. Even when Fergie was there, it was what they did, training in the car park, Balgownie, Seaton Park. Wherever they could get on. You just had to roll your sleeves up and get on with it.
"Drew helped me a lot and I feel like I played for him pretty much all the way through my time at Aberdeen, from a young age through to the youth team. When we got a bit older Neil Cooper would take us, so those guys played a big part in my development.
"It all seemed to happen so quickly. I was so driven to get into the first-team; it was all you really wanted as a young boy in Aberdeen. I was fortunate to be involved in the Scottish youth teams as well, so it was a really great time."
Now 36, Morrison currently resides in La Jolla, a suburb of San Diego, where he coaches for a local football academy called San Diego Surf.
He left Scotland in 2012 just after County won promotion for a trial at MLS franchise Chivas USA, before switching to Phoenix FC, a club started by another ex-Don David Robertson. When they folded a year later, he moved to their successor club Arizona United (now Phoenix Rising) for two years prior to retiring.
His family still reside in Kemnay and he gets regular updates from home on the state of play in Scotland.
"With the new training ground, I'm sure Aberdeen will have been able to work on a lot of tactical and technical principles in training. I'm sure Derek will be looking to start the season well and bringing back Jonny Hayes is a huge signing.
"I wish them both success and hopefully they both have a good season. I'll keep track of the games when I can – they're on early over here. But it'll be nice to watch some Scottish football with my son and see what that's all about."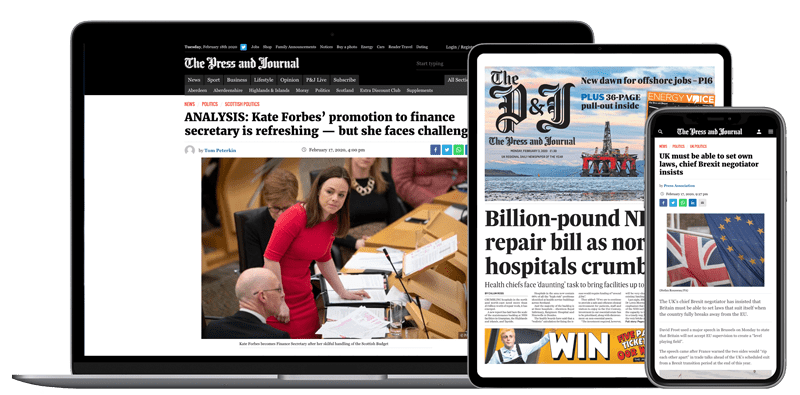 Help support quality local journalism … become a digital subscriber to The Press and Journal
For as little as £5.99 a month you can access all of our content, including Premium articles.
Subscribe