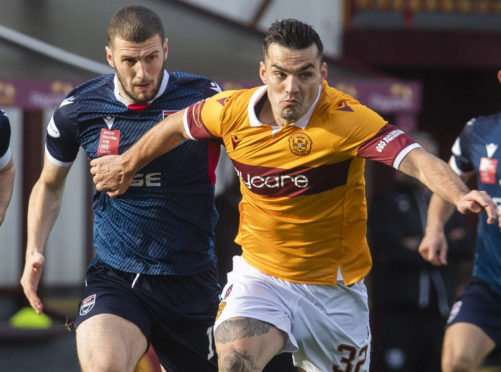 What looked like a solid, competitive performance away from home turned into a collapse in the second half when Motherwell took advantage of consistently soft defending from Ross County.
County haven't won in the league yet this season after conceding the first goal, but Stuart Kettlewell's side still looked for a while like they could get something out of this match.
In a first half of few chances, Regan Charles-Cook posed the biggest threat for the away team.
County's best moments came when Tom Grivosti lifted his head to spray diagonal balls into the path of the wide players.
It was good to see him at the centre of defence again.
Steven Naismith accurately described the centre-backs' performance as passive on Saturday night's Sportscene. It is difficult to disagree.
The back three are technically very good all-round footballers, but among them perhaps is a lack of an obvious leader.
It is a team effort as well and you couldn't pin the blame on the centre-backs for all of the goals – the first and third goals had just as much to do with midfielders.
But an assured defence can breed confidence in the rest of the team and County need to get back to consistency.
Goals change games, of course, and one note of encouragement is the chances made in the second half.
When Ross Stewart starts putting away some of his chances again, that will go a long way towards helping the defence.