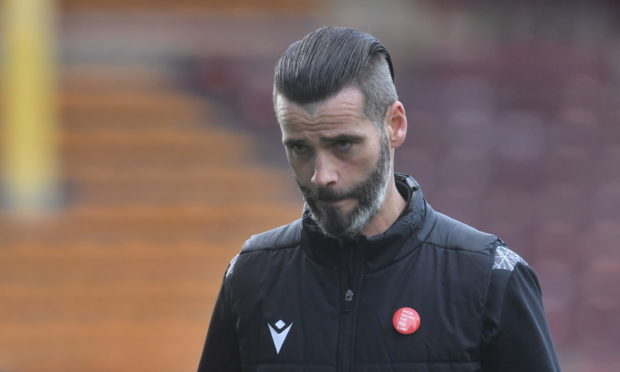 Ross County manager Stuart Kettlewell has no doubts over the Staggies' mental toughness following Saturday's 4-0 Premiership loss to Motherwell.
Kettlewell spoke of his frustration at the Staggies' softness when they go behind in games in the wake of the Fir Park defeat on Saturday.
County had the worst goals conceded record in the Premiership last season, however, this year's tally is five goals better off than the equivalent stage last term, even after Saturday's result.
Kettlewell insists his comments were focused on fine margins within the game, and he has no question marks over his players' character as they try to put the collapse to Well behind them.
Kettlewell said: "I am not sitting here writing off my players and saying they are mentally weak.
"On that occasion, I saw a softness with goals three and four, but I have seen the mental toughness from these guys at other times to carve out results and to put us in a better position than several other clubs in the division who we are probably not expected to be ahead of.
"There is no major pushing of a panic button here.
"I need to go and try to find that early season form and that mental toughness we saw in spade loads at the start of the season.
"We remind the players of that, prepare them for that and get them to respond at the right times for us again in games.
"It is such fine margins that have us talking like we were last Saturday."
County enjoyed a fine start to the campaign, winning their opening two games before coming from behind to draw 2-2 with Kilmarnock.
With the Staggies having not recorded a league victory since their triumph at St Johnstone in mid-September, Kettlewell is intent on recapturing some of the early season form.
He added: "I had this conversation on Monday within the club.
"You look at our first four games and everybody was raving about our identity, style of play, our toughness in going ahead in games and winning games.
"In other games we would go behind and then get ourselves in a position to get a point.
"We don't just rip all of that up and say none of that happened.
"I have seen this group of players, and when it really counts they can deliver."
County are seventh in the table after 12 games, with the opportunity to leapfrog Saturday's opponents Dundee United into the top-six with a victory at Tannadice.
Kettlewell has been encouraged by the early indications he has seen from his young team, and he added: "We have so many positives to take.
"Our league position – would people imagine we would be in a better spot than we are now? I would probably argue not.
"I think we have more to give and that is the thing that gets you up in the morning and keeps you coming.
"Our young guys have had experience and game time. I think we have really pushed the boundaries with that, with people like Josh Reid and Tom Grivosti coming back in.
"I think it was probably our youngest side that had ever played in the Premiership at the weekend, so we have to take positives from that.
"There can be a lack of experience and know-how, and I understand that side of it.
"For me, giving these boys the opportunity to play has been a huge positive."