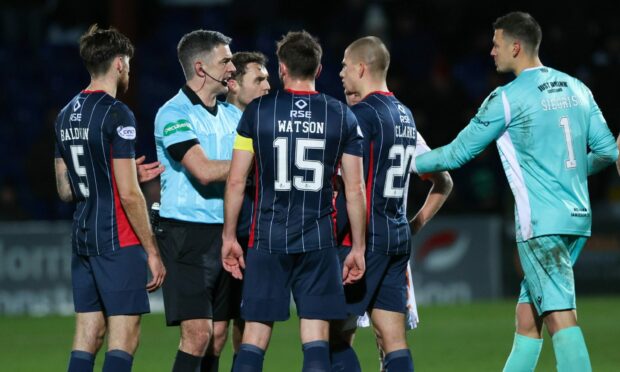 Ross County manager Malky Mackay has called for a Scottish FA review of rules that prevent the appeal of a suspension brought about by two bookings.
The Staggies finished Saturday's match against Dundee United with 10 men, after defender Harry Clarke was dismissed in the 75th minute of the Dingwall encounter.
Although Clarke was deservedly cautioned first time around, the on-loan Arsenal player appeared to be harshly treated for the foul on Florent Hoti which led to his second booking.
Following the game Mackay described referee Craig Aitken's decision as "more than harsh" insisting "it was a foul – no more."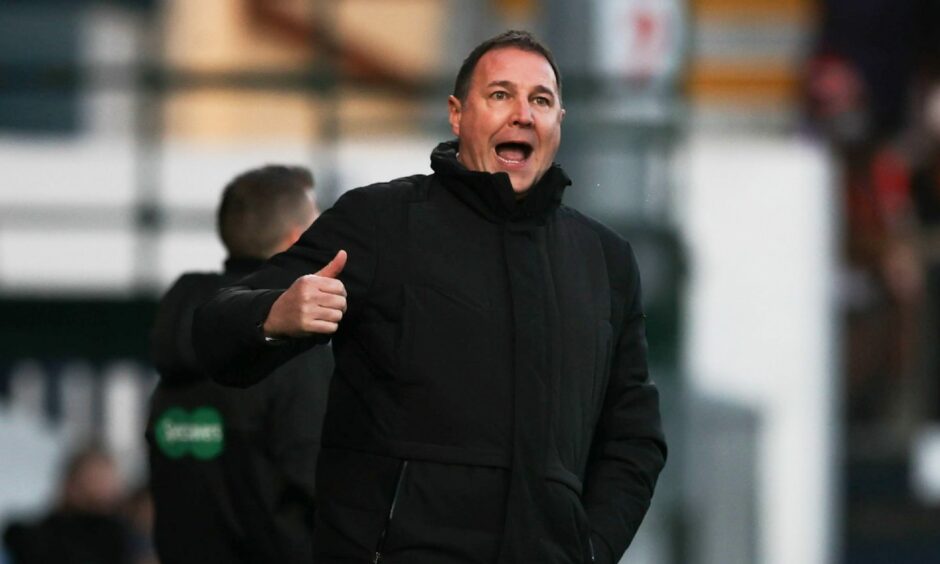 Despite trailing 1-0 at the time, a last-minute Jack Baldwin equaliser secured a point for the Staggies.
Clarke will now miss Wednesday's trip to St Mirren, where he will serve a one-game suspension.
Scottish FA rules only allow a yellow card to be rescinded in cases of mistaken identity or simulation, which Mackay feels needs to be reviewed.
Mackay said: "I know I said it the other night, but it was actually shown on television on Saturday night. It was slowed down and discussed, and everybody on the panel couldn't believe it was a booking.
"Clearly he didn't lead with an elbow to the head. It was the players' reaction that seemed to sell the booking.
"I think there has got to be a point where an outdated law, that you can't review two bookings for a sending off, needs to be looked at by the Scottish FA.
"Whenever they made that rule, however many years ago, things move forward. Laws change, and that's certainly one that they should be looking at.
"That's not the first incident where that's the case. I think it's only mistaken identity and simulation that can be reviewed.
"Things like that change games massively, and referees and fourth officials have got to be spot on if they want to go and change the order of a game.
"That could have really put us behind the eight ball with 15 minutes to go. Thankfully, we went on the front foot and we scored the goal.
"But it was a huge loss for us at that point in the game."
No complaints about defender's first booking
Mackay is disappointed Clarke, who has been a key performer for the Staggies, will be absent for the trip to Paisley.
The Staggies boss had no complaints about the 20-year-old's first booking for holding Ian Harkes around the neck however.
He added: "He's disappointed in the outcome of it, because in no way is he someone that would want to go and do that.
"I'm disappointed with him for the first booking though. It was a silly booking, it was naive and it's something he will learn from.
"That culminates with, in my judgment, the error for the second booking."
Staggies have options to cover Clarke's absence
Mackay could pitch skipper Keith Watson in to replace Clarke, while he also has the option of moving Conor Randall into his natural position in a switch which could pave the way for Jake Vokins to make his first league start at left back.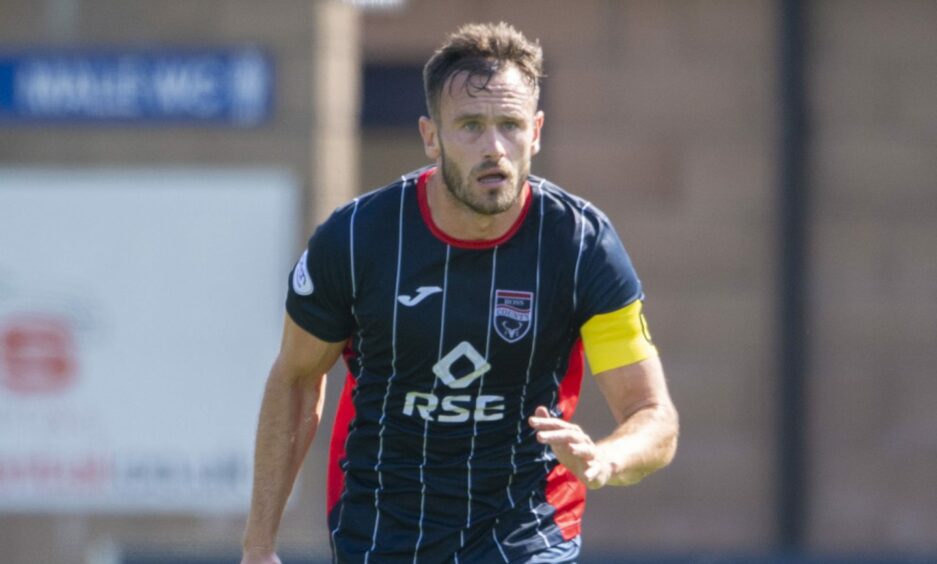 He added: "We have got a few options, and that's good. We are at a point where we have actually got options who can come in and replace what was in there without any disruption in the team.
"It's where I want to get to, where we've got a group fighting to get in that are just as good as what is in.
"There will be a change for that, but the fully fit squad means we can keep going through this period. We will wrap them in cotton wool between games and recover properly.
"That's all credit to Liam Jukes and our medical team. We need as many players as we can through this period, because anything can and will happen."