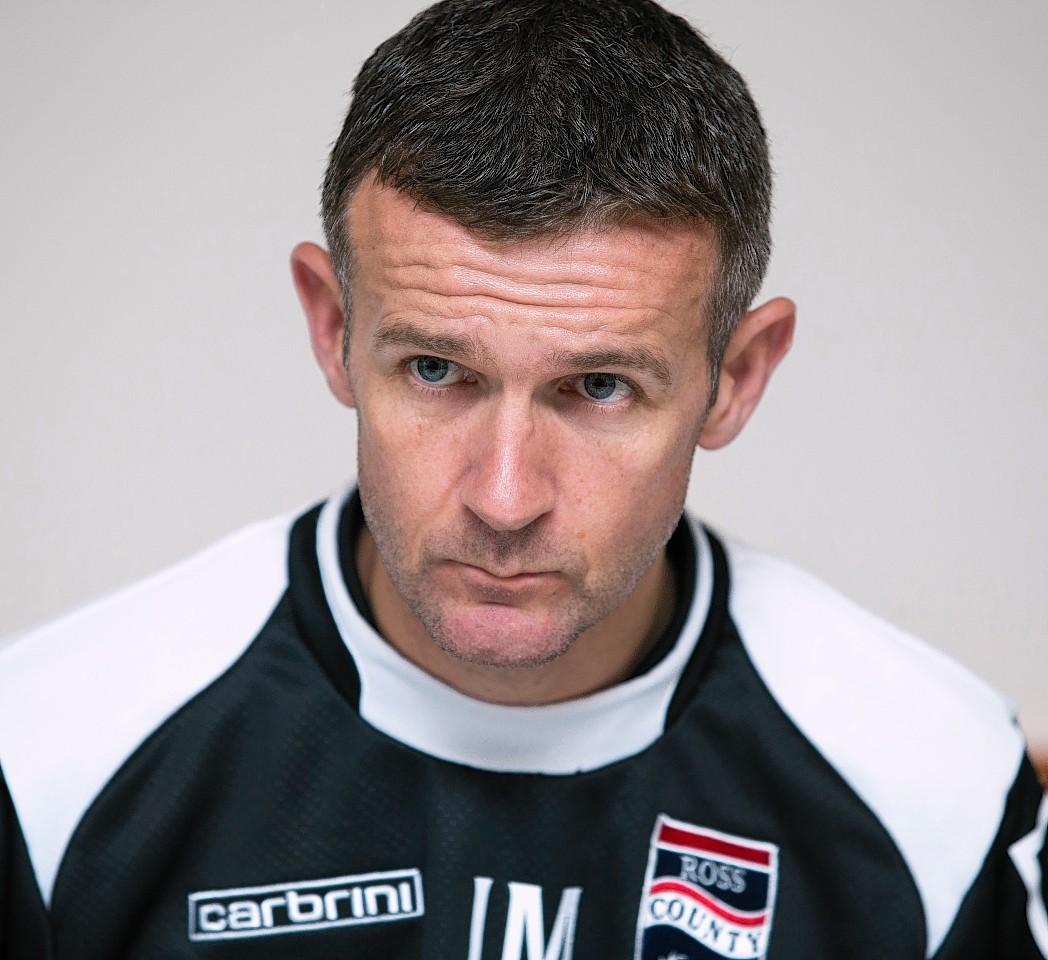 Ross County manager Jim McIntyre insists the credit for the team's revival should go to the players.
County made it three wins in a row on Saturday when they beat Dundee 1-0 and several Staggies players, including Liam Boyce, Scott Boyd and Paul Quinn, have hailed McIntyre's impact at Victoria Park. But McIntyre has played down his own role, claiming the praise should go to his squad for hauling the club off the bottom of the Scottish Premiership.
He said: "If players go out and play well, nine or 10 of them performing, then the team has a good chance of winning.
"A lot gets made of systems but it's about the players.
"There's good confidence right through the team now and, obviously, winning games has a lot to do with that.
"There is a spring in the step of the team but it is down to their efforts on the pitch in games."
Quinn, who has assumed the captaincy in the absence of the injured Richie Brittain, has highlighted McIntyre's decision to be more attack-minded as a key factor in the winning run.
The manager has gone with with two forwards – Boyce and Craig Curran – in the starting 11 in the last three games
The County manager made the switch after a 4-0 loss at Aberdeen but McIntyre claims the focus should be on the performance and not the system of play.
He said: "The two forwards have given us a real pressure on the opposition, which has allowed us to squeeze the game and play it in their half a lot more. That's important.
"Equally, if we play with one up top a lot of people think the three behind are midfielders, but we're actually playing with four up front. It just depends how they carry it out.
"Look at Inverness – they've been brilliant this season playing like that.
"For us, going with two attackers was the way to go in those games.
"We'd lost heavily to Aberdeen and it looked bad on paper but I knew we'd done better than the result suggested.
"I wasn't too disheartened, even though it was a sore one."