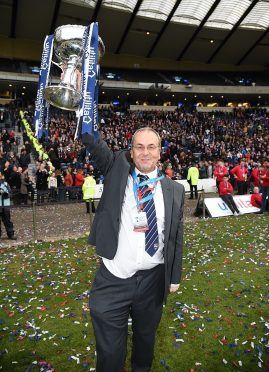 Ross County are debt-free for the first time in 22 years of senior football.
Chairman Roy MacGregor has started to put the foundations in place for his eventual successor to inherit, but has no intention of handing over the reins in the near future.
The Staggies' latest accounts, covering the year ending June 2015, showed County turned around a £70,701 loss into a pre-tax profit of £21,914 and MacGregor confirmed the Dingwall club has since cleared all its debt.
The 63-year-old is in his second spell as chairman after replacing Dave Siegel in 2010, but has been involved at board level since the club stepped up from the Highland League in 1994.
MacGregor intends to be around for several years yet, after enjoying the club's first major silverware success last season when Jim McIntyre's team lifted the League Cup with a 2-1 win against Hibernian
The chairman said: "We've spent about £8million here over the years. Some we got grant aid for, but we had some debt with the bank. That's gone. The club has no debt at all.
"That is a bit of a milestone in the 22-year journey – the first time we've been debt-free. We've come from the era when the old green stand was here, grass banks. We feel we've now completed what we set out to do.
"That was a bit of a pressure coming off me now the debt is gone.
"I intend to be about for a while yet though. I still enjoy it. I'm still putting something back, but my boys probably won't do it again, so somewhere along the line there has to be some succession planning."
MacGregor believes the infrastructure at Victoria Park leaves the club in a strong position for his successor to take on.
He added: "We hope to put more pitches on the training ground and create a bigger environment for the football.
"By and large though, the infrastructure for whoever runs this club in the future is here now. The club is still subsidised, but whoever follows me will do whatever they feel is right.
"They will have an infrastructure here that will do for the next 25 years, so they don't have to worry about this part.
"I've done what I said I would do in trying to create the environment for football to be played, for youngsters to get the opportunity and to bed ourselves in with our community, and I feel comfortable it will be sustainable because there is no debt. It doesn't mean the football budget will always be what it is now, but there will never have to be more capital investment."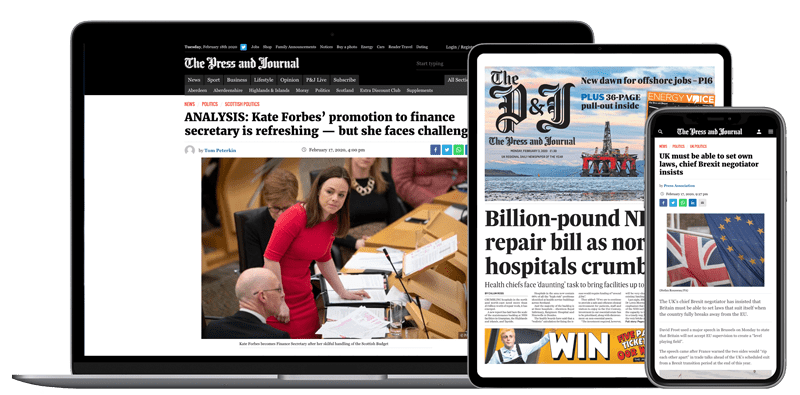 Help support quality local journalism … become a digital subscriber to The Press and Journal
For as little as £5.99 a month you can access all of our content, including Premium articles.
Subscribe