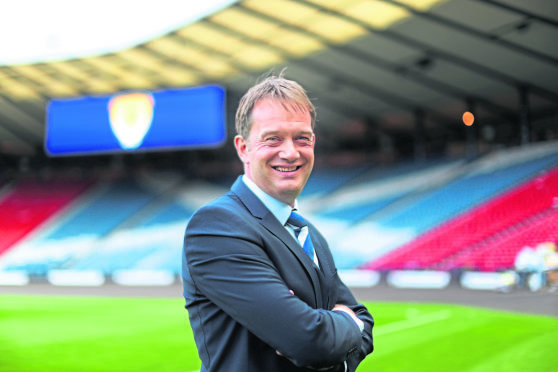 Ian Maxwell has declared he wants to inspire the nation after insisting he is ready to lead Scottish football forward.
The former Partick Thistle general manager is now responsible for shaping the game north of the border having taken over from Stewart Regan as the Scottish Football Association's new chief executive.
A former player with Queen's Park, Ross County, St Johnstone, St Mirren and Thistle, the 43-year-old claims to have a special insight into how the sport operates.
He reckons his history of being a football man will help him ensure a brighter future as Alex McLeish's national side looks to end Scotland's two-decade stint in the international wilderness.
"I think I bring a unique understanding of football in Scotland," said the former defender, who chalked up almost 450 appearances during a 20-year playing career. "I've played the game, I've run a club for a number of years.
"I've sat on boards at the SFA and SPFL and even without that I've helped with coaching my son's boys club and I still play over-35s football on a Sunday. It's a jump (from running Thistle) but a jump I'm ready for.
"I need to back myself with the ability and skills I have got and look forward to the challenge."
Scottish football went close to being ripped apart in the wake of Rangers' financial implosion but Maxwell is determined to aid the healing process.
He said: "I think I'm a leader. I have led teams from playing in them, from being in the changing room, from being an assistant manager to then running a club.
"My style is more about engagement and bringing people with us than being an old-fashioned dictator.
"It's about moving forward. It's been a challenging time over the last number of years for Scottish football but hopefully we're coming out of the other side of that and can improve things for everyone.
"The SFA's vision is to inspire a nation and that's hugely important. We should be inspiring a nation to engage in football whether it's playing, watching it, talking about it at school, at work or in the pub.
"Scottish football is consumed at a huge level in this county. We've got the most-watched top division per head of population in Europe.
"There is a massive focus on football and it's a huge privilege and honour to go harness that energy and drive to try to move that on."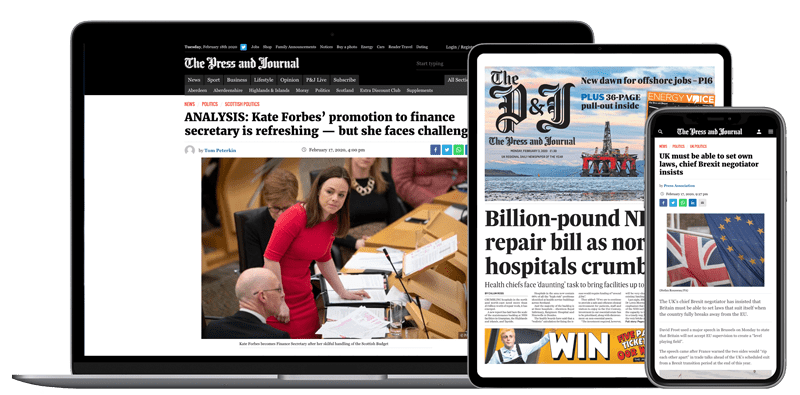 Help support quality local journalism … become a digital subscriber to The Press and Journal
For as little as £5.99 a month you can access all of our content, including Premium articles.
Subscribe