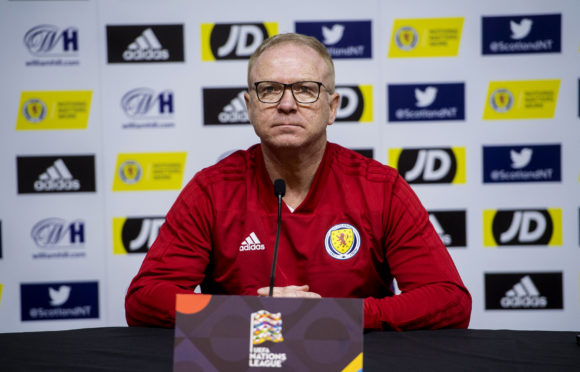 Strong characters are formed from adversity and Scotland manager Alex McLeish feels his players have shown impressive resilience ahead of tonight's decisive UEFA Nations League match against Israel.
Scotland need a victory over Israel at Hampden Park in order to top Group C1 and secure a place in the play-offs for EURO 2020.
The Scots suffered a humiliating 2-1 defeat against tonight's opponents in Haifa last month, but bounced back in style by getting their campaign back on track with Saturday's 4-0 victory away to Albania.
With Scotland's hopes now fully dependent on a victory over Israel this evening, McLeish is hopeful his players can maintain their level of performance after putting the disappointment behind them.
McLeish said: "Hell hath no fury like a Scotsman scorned. I think the DNA of a Scotsman comes out. The players don't like being criticised. I don't like it, because we don't like to fail.
"Out of a failure, which was Israel, we had to show the resilience and look at how we approached the Albania game away from home.
"We were pretty single-minded. We prepared well. We had some ideas immediately after analysing the Israel game. We kind of sprung into action pretty quickly in terms of the preparation.
"You have to earn it and we certainly earned it the other night.
"The team played to a great performance level on Saturday night. We said that if they did that we would be confident about the outcome. That's what happened.
"It's consistency. We have to take it to a consistent level, that's the only way we can raise the bar in terms of FIFA rankings and getting to what we hope is the major tournaments."
Both teams are level on six points but Israel are currently in pole position on head-to-head given their victory over the Scots, meaning they need only a point in Glasgow to secure top spot.
Although Israel were dominant at Sammy Ofer Stadium, McLeish is wary tonight's opponents could set up to frustrate his side.
He said: "They have been very positive and very strong going forward with the ball.
"They play very high wing backs and they were really committed in Israel, they played really high against us.
"We probably disappointed a wee bit in not seeing that space in behind them and not going there much more.
"Whether they will come here and sit in we have to wait and see."
Just over 20,000 supporters are expected at the national stadium for tonight's game, and McLeish hopes a positive outcome can mark a big step in attracting the Tartan Army to home matches in greater numbers, with the Scottish FA having earlier this year agreed a deal to purchase Hampden Park when the existing lease ends in 2020.
McLeish added: "If that 20,000 or 25,000 make the same noise the 2,000 made in Albania I will be delighted.
"We have certainly given the nation a boost with the performance and result the other night.
"I met guys at the airport the other night and I told them to phone all their pals and get them to come and be the 12th man.
"I'm very confident about the players' outcome wise if they perform to the levels of the other night. It's not within their control who comes to the game.
"Does it give you extra energy if you have more loud, supportive fans? Yes, of course it does. We would love to see that at Hampden, it needs that. We have just won the fight to keep it, we have to win the fight to fill it again.
"We want to qualify for everything put before us and this is a qualification opportunity. I think it's normal that fans would come back if we could get consistency of results and win games."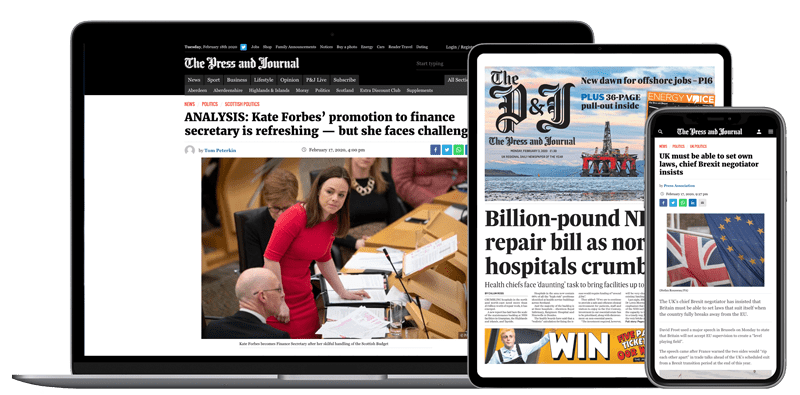 Help support quality local journalism … become a digital subscriber to The Press and Journal
For as little as £5.99 a month you can access all of our content, including Premium articles.
Subscribe