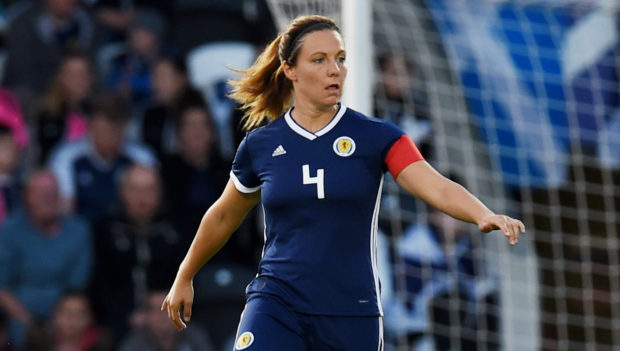 Rachel Corsie has learned that you can't achieve your potential in women's football without racking up the frequent flier miles.
Yet, as the captain of the Scottish team, which has qualified for this summer's World Cup in France, the 29-year-old chartered accountant from Aberdeen has blazed an impressive trail across the globe since she gained her first international cap in 2009.
A decade later, Rachel has travelled from the Granite City to Glasgow and been a monarch in her domain whether with Seattle Reign or Utah Royals in the National Women's Soccer League in the United States and with Canberra United in Australia.
It has been a breathless and occasionally tiring story, one which has seen her surpass the 100-cap mark for her country, but Rachel has been thrilled at the way in which the women's game has burst into the spotlight.
And now, she is just days away from what will be the biggest occasion in her life.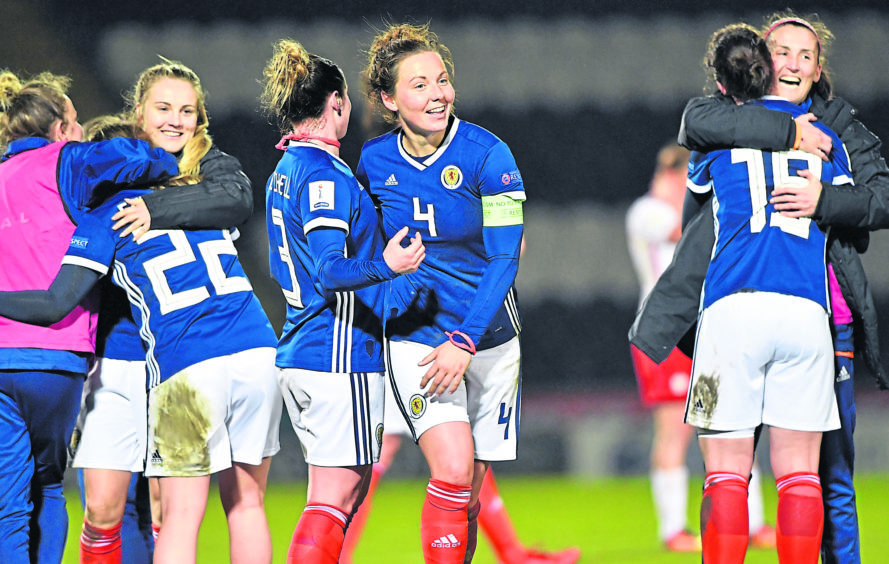 It's a far cry from the days when she took her first steps in the sport in an amateur environment, alongside her north-east compatriot, Kim Little.
She said: "The game has grown steadily over the last 10 years, in every aspect. That's the case whether with the number of girls and women playing the game to the infrastructure behind the local and national league set-up and the fan base and media growth.
"Then there is the level of professionalism of the top-tier clubs and the overall investment in the sport.
"I have personally witnessed the development of the improved playing standards. When I made my debut for Scotland, there was only one full-time professional player in the squad. But today, almost everybody involved plays their club football in professional clubs around the world."
That surge in its appeal looks set to continue in Scotland in the years ahead. But Rachel has witnessed the explosion in popularity in the US at first hand and described how exciting it was to perform in front of five-figure audiences on a regular basis.
She added: "Last year, we opened to a sell-out 19,000 crowd at Rio Tinto Stadium, and everyone has been working hard in the off-season to build on that platform.
"It is very encouraging. 'Soccer' as I have grown to call it, is probably one of the largest sports in America for female athletes. It is hard to articulate the difference in women's sport in comparison to back home.
"It has certainly opened my eyes to the idea of promoting and encouraging it.
"To have the opportunity to play in an environment that advocates for women and does its best to illuminate female talent, is a real privilege.
"Without question, America has set the bar for both domestic and international playing standards, while providing some of the utmost professional environments available at club level.
"Their financial investment into the game far outweighs most other countries and the rewards have been evidenced as the US women's national team continues to be one of the most dominant sides in the world.
"I am really excited to get the 2019 season under way with Utah Royals again this year and be a part of one of the most progressive clubs in the NWSL, and continuing to drive for better standards."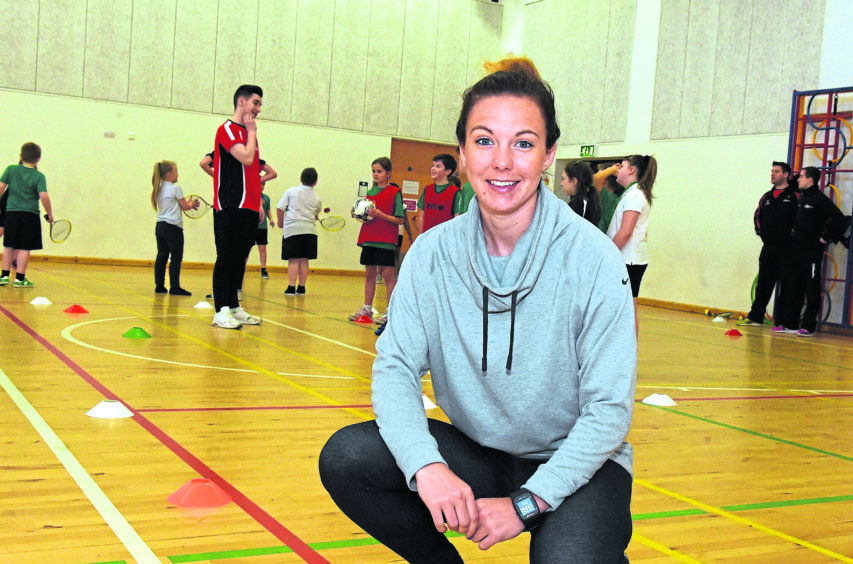 The Scots will be in uncharted territory when they launch their maiden World Cup campaign on June 7 against England in Nice.
They are also in the same group as Argentina and Japan and Rachel recognises the scale of the challenge which awaits them.
But she is clearly thrilled at the prospect of being a participant in a competition which will command mass media attention once it kicks off.
She said: "Without question, this will be the highlight of my football career.
"On a personal level, I am so excited to be on that stage, alongside some of my best friends, in the most prestigious competition in football. It still gives me chills to just think about, and reflect back on the night that we qualified.
"So many of the current squad have been through the highs and lows, and as a result of that, we have an incredible unity that bonds us going into the tournament.
"The group is going to be extremely difficult, but that makes it all the more exciting and I already know that the Tartan Army will be there in vast numbers to support us, for which we are all very grateful."
Rachel knows not every football fan in Scotland shares her enthusiasm for the female version of the game. But she is determined not to let the sceptics or cynics prevent young girls from taking up the sport.
She said: "I would encourage everyone to believe in themselves and never place limits on their dreams and ambitions in life.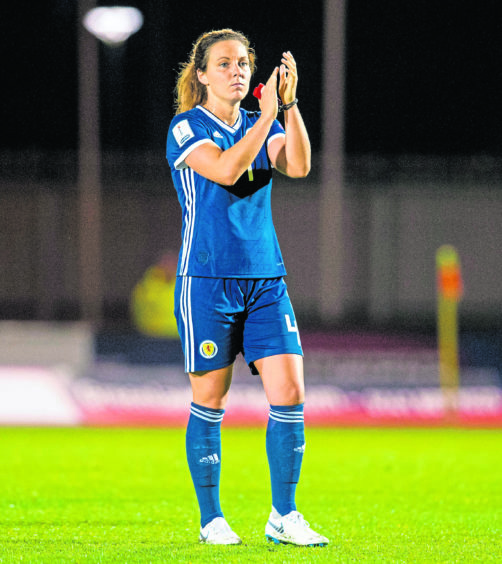 "It is really important to surround yourself with people who are encouraging and supportive, but also honest with you.
"That way, you hear opinions from those who matter to you, rather than feeling burdened by others who are scathing and critical from afar.
"In such a competitive world, it is crucial to learn how to harness self-belief and to have a support network to help lift us up when we need it."
Rachel is a cerebral individual with plenty of interests beyond the pitch.
But, for the next few weeks, she will be happy to contract an infectious dose of World Cup fever.