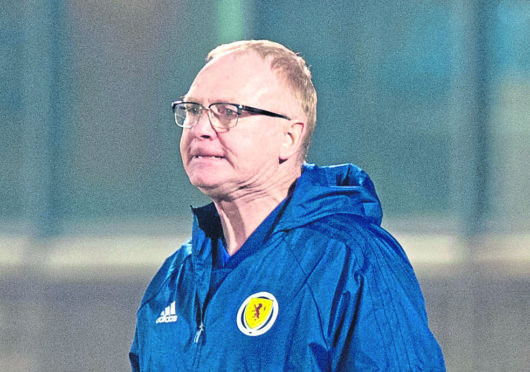 Scotland manager Alex McLeish admitted last night's 2-0 victory in San Marino will have done little to silence his critics.
The national team were looking to bounce back to winning ways after a disastrous start to their Euro 2020 qualification with a dismal 3-0 defeat by Kazakhstan on Thursday.
Goals from former Aberdeen midfielder Kenny McLean and Johnny Russell were enough to earn the Scots a 2-0 victory against San Marino last night but it was another unconvincing display.
The Tartan Army jeered McLeish, pictured, and his team as the Scots toiled to get the second goal that would kill off the team propping up Fifa's world rankings in 211st place.
The introduction of Celtic winger James Forrest helped produce the creative spark that enabled Russell to add to McLean's early opener and ease the tension among the visiting support at the San Marino Stadium in Serravalle.
But the result did little to deter McLeish's detractors and the national team boss accepted he remains under pressure ahead of June's double header against Cyprus and Belgium.
He said: "They (the critics) were looking for five or six goals and we accept that but Marc McNulty came on and looked really sharp.
"He could have had a hat-trick with his chances alone.
"It was important we won the game and we dealt with it.
"Of course we wanted more goals and in the end we should have had four or five.
"We dealt with the second game if not fantastically, but it was done professionally.
"We started really well and got the early goal. We said to the lads before the game if we get a goal, look for another as quickly as possible.
"But we got into a little rut and tiredness began creeping in with one or two players.
"The second goal settled everybody and we made four or five chances after that which we really should have taken.
"It has been a difficult weekend.
"We knew 1-0 or 2-0 wasn't going to be looked at in a great light, but it was important for us to win after the disappointment in Kazakhstan. Everyone is hurting on that one.
"We didn't get the avalanche of goals everyone was looking for, but there were reasons for that. There was agitation when we didn't get the second goal, but the players are human."
The opening loss in Kazakhstan was put into sharper focus when Russia won 4-0 at the same venue earlier on Sunday, but McLeish refuses to concede their automatic qualification hopes are over.
He added: "The Russians probably watched our video and decided not to defend the way Scotland did for the first two goals especially.
"That is what it is, we have to move forward, we can't look back or turn the clock back.
"We know the Russians are strong, that Belgium are favourites, but it's never over this early in any competition. I think there will be blips in the ensuing games.
"We have to get better, quite simple, and we have to get our best players in the team. If the Russians and Belgians don't have their best players, they will have different results also."
Full reaction – the score P2-5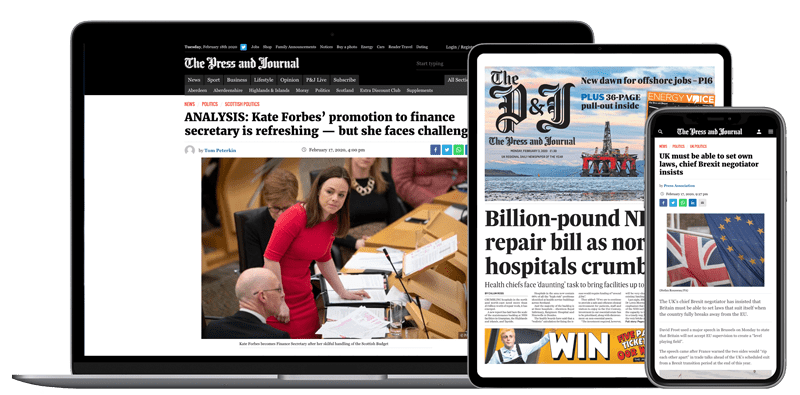 Help support quality local journalism … become a digital subscriber to The Press and Journal
For as little as £5.99 a month you can access all of our content, including Premium articles.
Subscribe