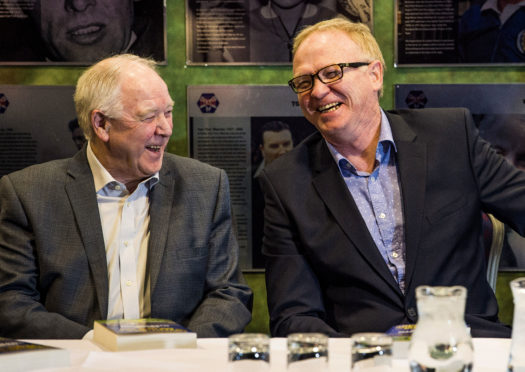 The worst kept secret in Scottish football is finally out.
Alex McLeish's long walk to the gallows finally ended yesterday when the SFA, who have been conspicuous by their absence for weeks, finally confirmed what they had failed to deny for almost a month – their manager's time in office was up.
As is the way in football, there is little time for sentiment. It's a ruthless business and in the case of the Scottish national team, the product on the pitch is not performing well.
Something had to give and it is McLeish and his backroom staff who are making way to give another manager a chance of leading Scotland to the finals of a major tournament for the first time since 1998.
Craig Brown knows what it takes to lead Scotland to the big dance. He was involved in five major tournaments as a coach after all. He also knows changing the manager again will not fix all Scotland's problems.
Brown said: "People look at football management and believe every manager has a magic wand. He doesn't. There is no special one for Scotland. Whoever comes in will be working with the same group of players and facing the same challenges as Alex and his predecessor for that matter.
"The implication in all of this is that there is someone out there who can come in and lead us to new heights. You get a bounce sometimes when a new manager comes in to take charge like the one we have seen at Manchester United with Ole Gunnar Solskjaer but I'm not convinced that is possible with the national team.
"A manager needs a period of time at international level to shape his team and have it playing the way he wants.
"Everybody says I'm the last manager to lead Scotland to a major tournament but I was involved in five tournaments – three World Cups and the only two Euros we've played at.
"If anyone knows about what it takes to get a country to a championship finals it is me and it requires work and time. That's why I feel I am in the position to say we should not have jettisoned Alex and his coaching staff so quickly."
Brown makes no apologies for stating McLeish was deserving of more time. But he also knows the Tartan Army had made their minds up too. They didn't want McLeish back in the first place and that left the Gothenburg Great facing an uphill task to win over his doubters from his first day in the job.
The national team dropped to 44th in the world rankings from 31st in his 14 months in charge but Brown maintains changing the manager is not a cure-all solution.
He said: "I'm very disappointed with the decision and I have to say I don't think it will get better immediately. Alex had two qualifying paths to get us to the 2020 European championship finals, one via the traditional qualifiers and the other through the Nations League. The last time I checked we were still in with a chance of qualifying from both.
"It all seems unduly harsh. I know there was a groundswell of opinion among many people who didn't believe he should have been appointed in the first place but Alex deserved the opportunity to at least try to get us there."
McLeish will be back in football somewhere, someday, but for Scotland, the search for another manager is under way.
In all likelihood Malky Mackay, the SFA performance director, will be asked to step into the dugout for the qualifiers against Cyprus and Belgium in June unless an appointment can be made quickly and already the list of potential candidates is growing.
Brown said: "Steve Clarke will be the man everyone is touting but Kilmarnock will not be too pleased at hearing that and I can understand why as he has done a terrific job at Rugby Park.
"Billy Stark and Scot Gemmill are also excellent coaches who have worked with a lot of the current squad at under-21 level. They would know the guys they would be working with and would be sensible options to consider but I don't know if that would be popular with the supporters.
"If we're not going for a Scottish manager then we're looking at another Berti Vogts scenario but there are no guarantees whatever happens. Look at Alex McLeish's CV. Look at Gordon Strachan's. They won trophies at club level and had coaching experience in Europe. There's not a long list of coaches who can match their achievements."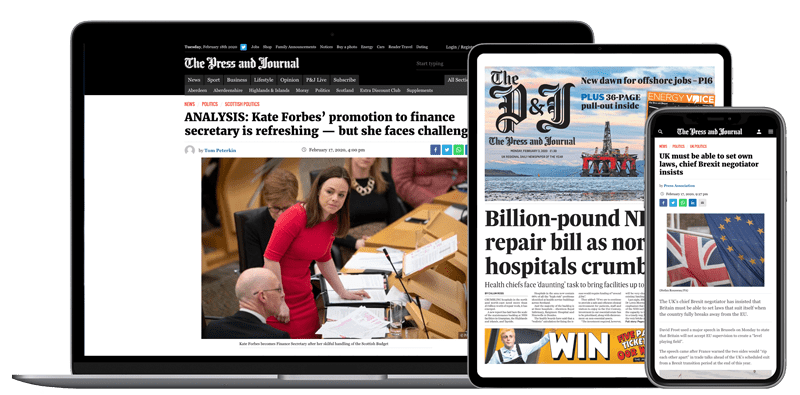 Help support quality local journalism … become a digital subscriber to The Press and Journal
For as little as £5.99 a month you can access all of our content, including Premium articles.
Subscribe