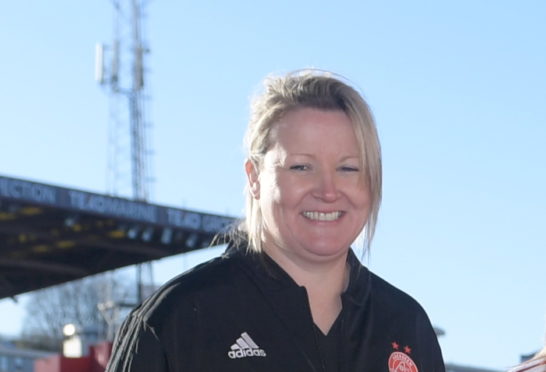 Aberdeen co-manager Emma Hunter hopes the increased profile of the Scottish women's team can inspire more young girls to play football.
Scotland coach Shelley Kerr and her players, led by captain Rachel Corsie, have become household names.
Scotland face Auld Enemy England in Nice on Sunday and Hunter, who assists head coach Paul Brownlie with the Scottish women's under-16 side, hopes the team's participation in the World Cup finals can inspire future generations.
She said: "There's no doubt qualifying for the Euros two years ago gave women's football in Scotland a huge boost and there has been a knock-on effect in terms of the profile of the game. But I've always been of the opinion it takes two or three years for that to come to fruition.
"I'm a firm believer that success breeds success and there is no doubt that what is happening with the national team at the moment is inspiring a lot of young girls and, given time, I hope there will be opportunities for them.
"With the under-16s our focus is firmly on development. We're trying to get the players ready for the 17s or even the 19s if they are capable and, while it's great to see players you work with move on, it does mean the squad is constantly changing.
"We work on assessing the under-15 players to see which ones are capable of stepping up to the 16s the following season and they take the place of the 16s players who move up to the older age groups.
"It means you constantly have a group coming in one year who often take on the mantle of being the senior members of the squad for the next batch coming through in 12 months' time.
"It makes the job quite hard at times when the squad changes year on year but there's also pride there too when you see young players going on to the next stage of their development and doing well."
Former Scotland cap Hunter knows interest in the women's national team has never been higher with a record crowd of 18,555 turning out at Hampden last week to watch Kerr's side beat Jamaica 3-2.
But she insists seeing Scotland compete against the best nations in the world is an achievement in itself and has warned against placing unrealistic aspirations on Kerr's team at the finals.
Hunter, who is studying for her A-licence this week, said: "It will be difficult. I'm always cautiously realistic when it comes to the national team as it's easy to overlook the fact what they've done in getting to the finals is a massive achievement in itself.
"We know from the men's team just how hard that is to do and I hope when this tournament is all over that people don't lose sight of what the squad has achieved.
"What's really pleased me is the way in which the squad has engaged more of an audience in women's football.
"The tournament will be on TV which can only boost the game further and I hope we can build on the interest this has created in the years ahead. I don't like to look too far.
"But what I would say is the squad is better prepared for this tournament than they were two years ago.
"Since Euro 2017 we've seen a lot of our international players earn full-time jobs at clubs across the world and the experience of two years ago means they will know what to expect in France. It will be tough, but I'm sure Shelley is more interested in seeing good performances at this point.
"But if we could get something from the games, with Argentina looking a good opportunity, that would be fantastic."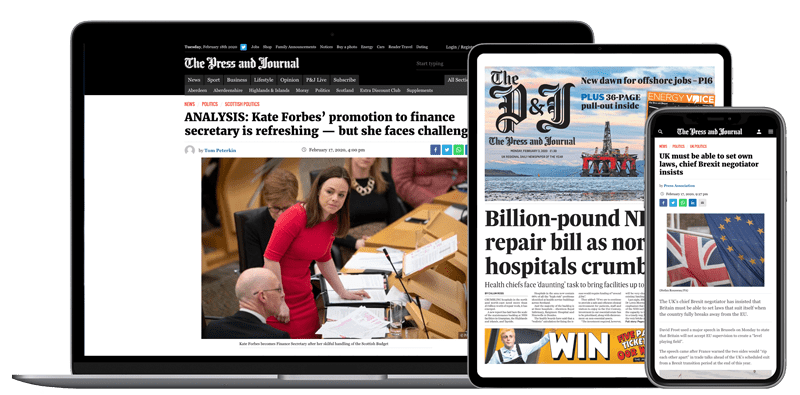 Help support quality local journalism … become a digital subscriber to The Press and Journal
For as little as £5.99 a month you can access all of our content, including Premium articles.
Subscribe