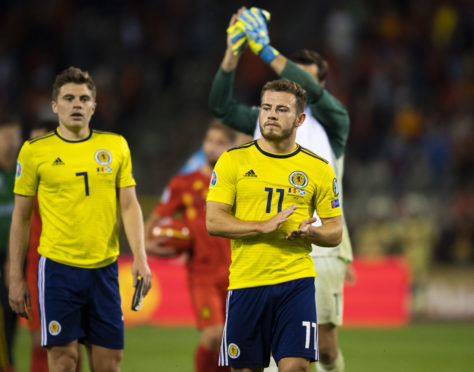 Ryan Fraser admits it is imperative Scotland take points off Russia at Hampden to keep their Euro 2020 automatic qualification hopes alive.
The Bournemouth winger, who came on as a substitute in Tuesday's 3-0 defeat by Belgium in Brussels, has called on the Tartan Army to come out in force and support Scotland against Russia.
Scotland's next European Championship qualifier is at Hampden Park in September and former Aberdeen winger Fraser hopes the backing they have received since Steve Clarke took over continues.
It looks to be a must-win game for the Scots, if they harbour ambitions to get out of Group I and qualify for the tournament automatically. They sit in fourth place after the latest round of qualifiers, level on points with Kazakhstan and three points behind the World Cup quarter-finalists.
Fraser  said: "You need to get the points, especially against Russia. We need everyone to back us – we had 30,000 at the last home game and we need more than that at the next two to help us get through. In the Israel game we didn't get a lot and we didn't get a lot against Albania.
"I'm sure people will come and watch us and that's what we need. They came out in force, as they always do. They cheered us on all night and after losing 3-0, they clapped us off. I'm sure they've seen positives and negatives."
Fraser started the first qualifier against Cyprus last Saturday and was an early substitute in the 3-0 loss over Belgium on Tuesday night. He believes there is plenty of encouragement to be taken from Steve Clarke's early days in charge.
He said: "He'll have us for eight days before that game. He'll be drilling us. We did double-sessions this week – I've never done double-sessions with Scotland.
"We did them to try to get the framework and basics right. I'm sure that seven or eight days under him before the first game, we'll be ready."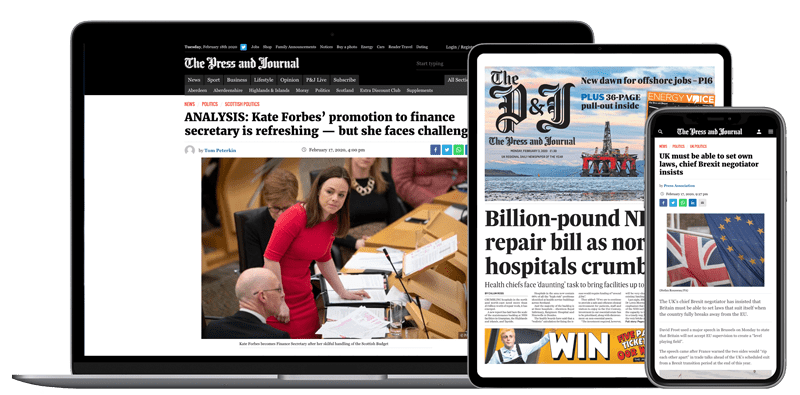 Help support quality local journalism … become a digital subscriber to The Press and Journal
For as little as £5.99 a month you can access all of our content, including Premium articles.
Subscribe