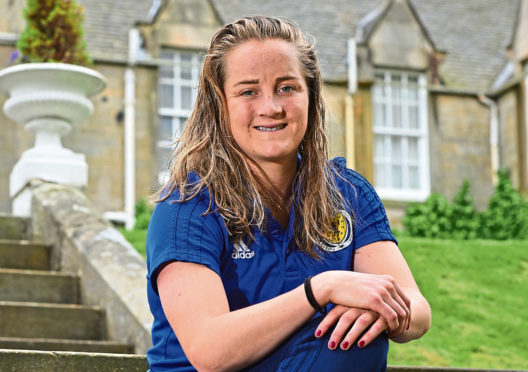 Sophie Howard says Scotland are ready to embrace the pressure of Wednesday's Women's World Cup clash with Argentina in Paris.
The Scots, beaten by England and Japan in their first two games, must win their final Group D fixture to have a chance of making the last 16.
Prior to their campaign in France getting under way, boss Shelley Kerr stated the target was to get out of the group.
Defender Howard, who admits "people are starting to doubt", has spoken of Scotland's battling qualities and is convinced "this journey is not done for us".
The 25-year-old said at a press conference ahead of the Argentina match: "We are aware that the pressure is on us now.
"We need three points to continue our journey. We are aware of that and we are ready to take on that pressure, and now it's (about) being positive and confident going into that game. I'm excited for that pressure, because we have shown before that we can perform under pressure, throughout the qualifiers.
"We were down often and came back and I think that's what our team represents – we fight until the end. I think this journey is not done for us."
Scotland, who are at a Women's World Cup finals for the first time, lost 2-1 to England and Japan, with each game seeing them go 2-0 down in the first half, then pull a goal back in the closing stages.
If they beat an Argentina outfit that have so far drawn 0-0 with Japan and lost 1-0 to England, they will replace them in third place in the group.
As well as the top two from each pool, four of the six teams that finish third will advance to the next round.
When asked what it would mean to her to get through, Howard said: "Everything at the moment, especially with the circumstances.
"People are starting to doubt. But as long as we don't doubt each other and we stick together I think we can go further."
The Reading player added: "We know this is our last chance but we are excited for that. That's tournament football. This is what we've worked for.
"We knew the first two games were going to be hard and we were trying to get points.
"That didn't work out, so now we have to get points and this is our last chance to make sure this is not the end for us."
Having faced teams lying above them in the world rankings in England (third) and Japan (seventh), Scotland now take on opponents who are below – Argentina are ranked 37th, 17 places lower than Kerr's side.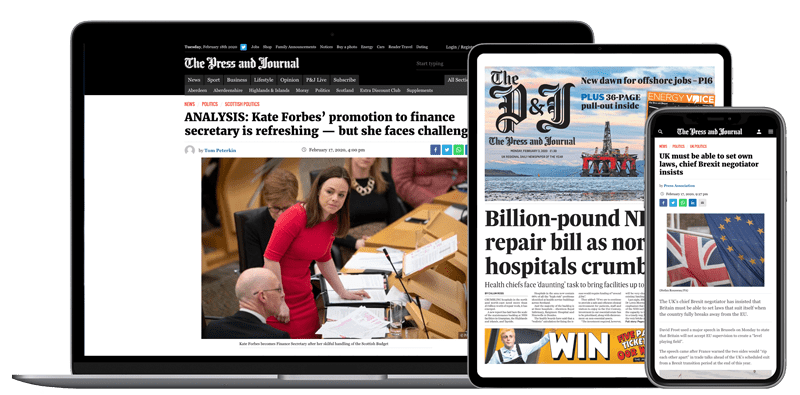 Help support quality local journalism … become a digital subscriber to The Press and Journal
For as little as £5.99 a month you can access all of our content, including Premium articles.
Subscribe