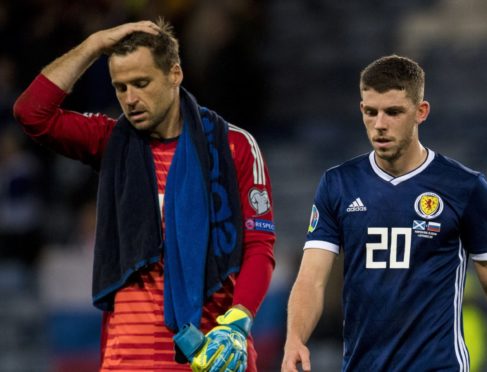 The world's top-ranked team coming to Hampden Park tonight leaves Scotland zero margin for error – and minimal room for the gradual retreat that saw them surrender their advantage against Russia.
John McGinn's goal on Friday night should have provided Scotland with the impetus to take charge of the game.
Rather than lift the players' confidence, it seemed to drain it and we watched it ebb away with each Russian attack.
Even without Eden Hazard, Belgium will bring a galaxy of stars to Glasgow with designs on extending their 100% record in the Euro 2020 qualifying group.
After comfortably beating the Scots 3-0 in June, they will see little reason why a repeat cannot be achieved.
Celtic's Ryan Christie, the former Caley Thistle and Aberdeen midfielder who did more than most to try turn the game in Scotland's favour against the Russians, knows exactly what is required.
Christie said: "I think everyone knows we have to win on Monday. It's a huge match for us against Belgium.
"It may sound crazy but the fact that we are playing Belgium will probably help us in a way because it's such a big game and everyone is going to be up for it.
"There's not going to be any hangover because everyone will be wanting to prove that they can play against the best when they come to town.
"I don't think we did it for 90 minutes against Russia on Friday night but we showed plenty of good attacking football.
"The way we have been training and everyone is buying into the way the manager wants us to play.
"That's what makes the result even more gutting. We had such a good feeling going into the game and it was frustrating not to get a result."
The introduction of Christie for McGinn in the second half gave Scotland flair and creativity going forward as he endeavoured to unpick a rearguard that was trying to keep the ball away from the flappable Guilherme Marinato in goal.
Christie has arguably been the most in-form player in Scotland this season and his Friday night cameo will give Steve Clarke food for thought.
He added: "It was frustrating not to come on and get on to the scoresheet as that was my aim.
"I wanted to get us back in the game. The game was opening up towards the end and I managed to find a bit of space.
"I wanted to get closer to Oli McBurnie and help him out. I think towards the end of the game we showed we were as good as Russia but by then the damage had been done.
"I've no idea if I've played myself into contention.
"I'd be delighted if I play. I'm delighted every time I play for Scotland so we will have to wait and see. But we've got a lot of talent throughout the squad so everyone will be champing at the bit to get in and prove a point.
"The manager said to me when I came on to try and make something happen. He wanted me to get closer to Oli and I felt we came back into the game for the last 10 minutes.
"The manager's message afterwards was to tell us what we needed to do better and that is keep the ball.
"We needed to hide the ball from them when we were a goal up. The players all know that if you give the ball away cheaply you'll get hurt at this level."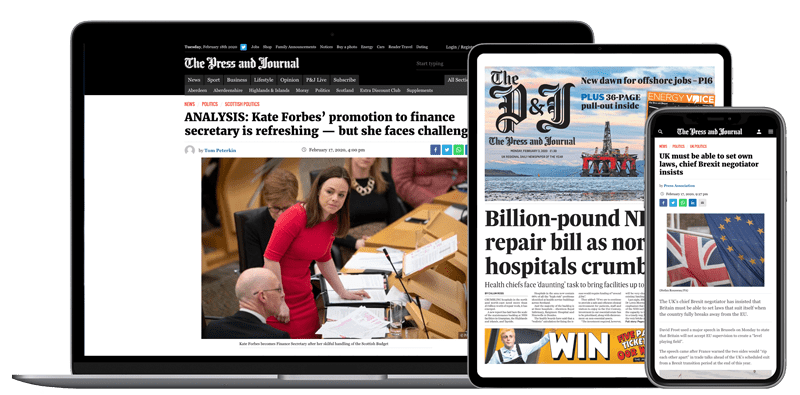 Help support quality local journalism … become a digital subscriber to The Press and Journal
For as little as £5.99 a month you can access all of our content, including Premium articles.
Subscribe