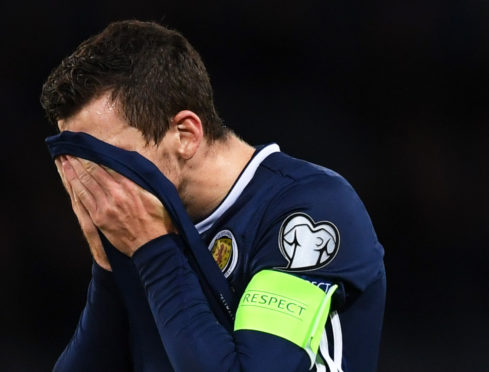 Scotland's poor Euro 2020 qualifying group campaign has not dented skipper Andy Robertson's belief his side can qualify through the play-offs.
The Scots' failure to claim a point from their Group I double header against Russia and Belgium virtually kills off any hope of automatic qualification, with Steve Clarke's men now nine points behind the Russians who they face next in Moscow next month.
Scotland are still assured of a place in March's play-offs due to winning their Nations League section last year and although Robertson accepts automatic qualification is beyond his side, the Liverpool defender remains hopeful he can lead the Scots to their first major tournament for 22 years.
Robertson said: "I want this team to get to a big tournament, simple as that. A lot of people before have come and stood here and not been able to manage it.
"We believe we have a squad good enough to do it and I believe we showed it in glimpses against Belgium – we were playing against a world class team unfortunately.
"In March we won't be playing against a world class team, we will playing against a similar team to ourselves.
"We worked hard to get that carrot, it wasn't just handed to us on a plate.
"We have put ourselves in that position, we knew that if it didn't happen for us the way we wanted to we still had that to fall back on.
"Unfortunately we still wanted to qualify second and now that isn't going to happen."
Scotland's have four matches remaining in their group campaign, which Robertson hopes will give his side the opportunity to build momentum ahead of the play-offs.
He added: "We can certainly look forward to October, because realistically this group is too far gone for us. The next four games are so important to get us right for March because there are no second chances when it comes to March.
"Hopefully with a good couple of results behind us we have a bit more momentum, a bit more belief, and we can go into those games firing."
Friday's conquerors Russia are a source of inspiration for Robertson, who added: "Maybe a team you could look at are Russia. When they were hosting the World Cup they had six friendlies while all of us were battling it out to get there.
"The improvement they had was frightening – they got to the quarter finals when maybe people in Russia weren't expecting them to do anything in the World Cup. I think they were the worst ranked team in it but they used that time to get the best formula.
"Maybe we can take a leaf out of their book and the manager can get his best team, his best 11, what the best way to play is. Then we have to go into March firing.
"It is do or bust, we either go to the Euros or we don't."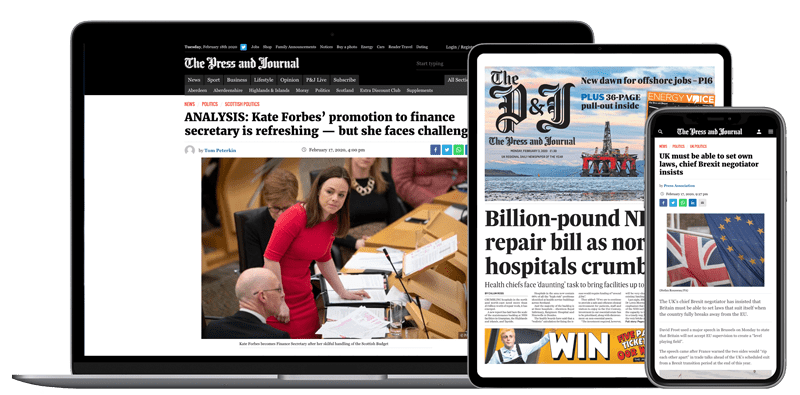 Help support quality local journalism … become a digital subscriber to The Press and Journal
For as little as £5.99 a month you can access all of our content, including Premium articles.
Subscribe