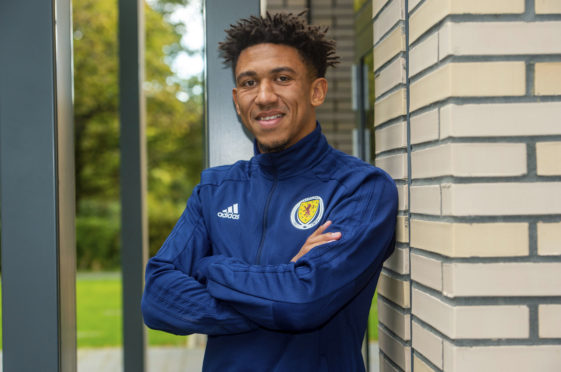 Liam Palmer is desperate for the chance to make amends for his solitary Scotland outing so far against Kazakhstan.
Right back Palmer was handed his national team debut in the opening Euro 2020 qualifying group match in March, but could not prevent the Scots falling 3-0 to a Kazakh side ranked 117th in the world at the time.
The defeat resulted in the dismissal of manager Alex McLeish, who has since been replaced by Steve Clarke.
Sheffield Wednesday defender Palmer is eager to put the chastening experience behind him, and he said: "It was such a tough one to take against Kazakhstan, coming into the squad and all the uncertainty about the manager at that time.
"It was a difficult one to be thrust into. As far as the game went it was very disappointing, it was a bad result and a bad performance.
"The whole trip was a big learning curve for me, the demands of international football.
"The only positive way to look at Kazakhstan is to learn from it, what's done is done and we look forward."
Palmer has not featured for the national team since the defeat in Kazakhstan, with the 28-year-old missing last month's double header against Russia and Belgium due to the birth of his daughter.
Palmer is back in the squad for this week's matches against Russia and San Marino, and hopes to use the remaining four qualifying matches to force his way into Clarke's side ahead of the Euro 2020 qualifying play-offs in March.
He added: "With the play-offs around the corner there is no better time to come into the squad and get that chance to plant a seed in the manager's mind.
"Even if that is just doing the right things in training and making him think about you.
"I see the games coming up as that chance and right across the squad all the boys will be of that mindset.
"Everyone wants to be part of it in March and help the team do the business to qualify."